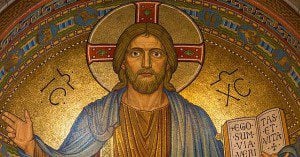 Tell me again how you feel…
I was all set to talk about all the books I read this year, but then, as I was wandering around the internet in the early hours, trying to understand what is going on in France, I discovered this important information. Someone named Bella Hadid is turning the world upside down by wearing her watch backwards. The link is to Elle. Let's go through some of it, shall we?
Whether it's Kendall Jenner's back-to-front jeans or Cara Delevingne's Edam-like cut-out jumpsuit, there are some fashion trends that leave us scratching our heads.
Wait…what? Someone has invented "back-to-front jeans?" And some of you have been trying to tell me it's not the apocalypse. Truly, this is peak decadence. This is even worse than dungarees.
Now, it's the turn of Bella Hadid, who is currently displaying a rather unusual way of wearing her jewellery. This week, the 23-year-old model is on holiday in St Bart's after a busy few days relaxing with BFF and fellow model, Kendall Jenner in Miami and attending the CORE x Let Love Rule Benefit. Enjoying some well-deserved R&R from her hectic supermodel lifestyle, the New York-based star has been posting several photos on Instagram of her time by the beach. However, in several snaps we've been noticing that the Dior Beauty ambassador is wearing her watch back-to-front.
I'm embarrassed to say, I don't know what a lot of those words even mean. I guess "jewellery" is a brand? If you click on the link and look at the pictures, which you don't really need to do, you will see these extremely famous (though not to me) super-models leering at the camera in the most unpleasant manner. They are sort reeling back, with their arms outstretched, and their lips puckered. It is so strange and nothing like what one would expect of someone with a lot of money and a fabulous career. Honestly, I am disappointed that people who have come to be culturally important, with all the wealth and privilege generations of humanity could only dream of (though, would this have been the substance of their dreams? I think they would be shocked), would regress backwards into some kind of tween-like infantilism.
Let's see, let's skip the next line and look at what all the fuss is about.
In one Instagram Story, the runway star wore a gold watch above a chained bracelet which appeared to have the crown – the bit which changes the time – sticking out on the left, and not the right. The watch in question appears to be different to the £64,600 one that her ex boyfriend The Weeknd gifted her in May. The gift is made of 18-carat pink gold and reportedly features 'brilliant-cut diamonds that break over the dial, bezel and bracelet in an asymmetrical wave'.
"Gifted…" shudder. He gave it to her. Anyway, the whole thing is so fantastic. Her ex-boyfriend, whose name is "The Weeknd"…I mean, I'm sorry to say, I'm sort of speechless, both by the name of this person, and by the amount of money–I can't remember where I was going with this sentence. It's wondrous, like some sort of unicorn or something. Anyway, we carry on.
 ELLE last year, the model admitted she'd never been a 'big fan' of watches. 'I love a square face, and of course I love diamonds!' she revealed.
In an interview with
Oh so do I! Let me see, what can I "reveal" that I love that would not be surprising to anyone? "I'm not a big fan of plain bread," I say often to myself, "but when I lather it with a little butter and a little toasted cheese, it's absolutely divine," I can reveal. Or, "I'm not a fan of doing laundry all the time, but when all my children actually do what I say and put it away in their rooms, in their drawers, without throwing it all over the floor, I am absolutely enchanted," I can reveal. Hmm, or, "I'm not a big fan of gray ugly snow, but when it all melts in early June and I can finally see the pale bud of a tulip, maybe, my heart absolutely sings," I can reveal.
'It's not a casual watch at all but I love having it on my wrist, it makes me feel like a woman. And the 90s style is very my energy darling! It's funny that people my age see watches as an extra, I've never seen them as something wasn't totally needed.'
What is a "casual watch?" I kind of miss wearing a watch, actually, though not be cause it "makes me feel like a woman," just because it was once pleasant to be able to know the time without reaching for my phone. Incidentally, I "feel like a woman," because I am a woman. I really want to get rid of this foolish wall that so many are trying to build between feeling and being. If you are a human with a body, it doesn't matter what you feel like. You can feel like a unicorn all the live long day but it won't make you one, you will still be a human. So also with your sex. You don't need to search your feelings to discover who you are. If you are a woman with the DNA of a woman, you are a woman. If having to have a sixty-four thousand pound watch is what it takes to make you feel like a woman, I mean, you have so many problems. What you really need is Jesus who will help you reorient yourself in reality by telling you the truth about who you are and what to feel about your feelings.
Hadid isn't the first celebrity to wear a fashion item backwards in recent months.
Of course not. This is a thing now. Sob.
In September, ELLE cover star Katie Holmes wore her 3.1 Phillip Lim 'Alix' shoulder bag backwards when she hit headlines for wearing a matching Khaite cashmere bralette and cardigan. Discussing the fashion moment with us, the actress said of the style: 'I was living my daily life and I didn't really know if it was this way or that way, but I appreciate that that's appreciated.'
Oh me too! Me too. I appreciate that it's appreciated. I, for one, appreciate that Jesus has the power to turn upside down our insanity and sort out the whole world's strange thoughts and feelings with himself. So that even if I am completely deluded and don't know my right hand from my left hand, or my watch face from my diamond bracelet, or my feelings from reality, he is still God and still has the power to save the lost—even me, and even this Hadid person. Happy Tuesday!