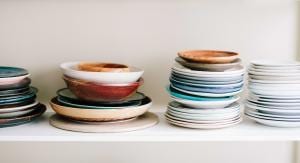 My productivity is lately ruined because the miracle Christmas cat who is, yes, still with us, waits for me to wake up in the morning and then rushes in to sit on the keyboard. I have to wrestle with her for fifteen minutes to convince her that it would be nicer if she sat next to it, rather than on it. She is so friendly, and also so clear about what is really important in life (technology).
Unlike the IFB preachers, who, I must confess, I binge-watched yesterday in between all the other important things I had to do. I really like this one. Admittedly, it's only a clip, and deserves for the whole sermon to be heard—probably—for context, although this other clip indicates that probably it continued on in the same vein. Basically, the person in the pulpit (it would pain me to use the word Preacher) is disappointed with Christians today. Back in his daddy's day, when religion was the real thing, his daddy never went into a movie theater—ever—because his pastor told him it was ungodly. Wondered quietly to myself why the person speaking didn't call on himself as the person who never went into a theater? Is he guilty of this grave act?
Wouldn't that be great? The path to godliness consists of merely never going into a movie theater? If that's all it takes then I'm golden, because I don't really enjoy the experience, frankly, and would rather stay home. That's me, Jesus' little sunbeam. Where was I?
Oh yes, the clip winds up with the person in the pulpit threatening the gathered throng with the shamefacedness that would surely come if he came and looked in their kitchen cupboards. They are nothing like his daddy. They all are trying to have fellowship with the world. If he came and looked in their cupboards, they would all surely die. There are some shouts and hollers of assent. That is part of the deal.
I thought it was a nice contrast to the lections for today which are all about—I mean, I bet the suspense will be killing you—Jesus. In the Gospel, Jesus rises up out of the water and John announces that he is the "Lamb of God, who takes away the sin of the world," and in Isaiah, we discover that he is "a light to the nations, that my glory may reach to the end of the earth." But it's the psalm, this morning, that really shows faith in Jesus for the pleasant and lovely, rather than the bitter and scolding, experience it ought to be.
"I waited patiently for the Lord," exclaims the psalmist, "he inclined to me and heard my cry. He drew me up from the pit of destruction, out of the miry bog, and set my feet upon a rock, making my steps sure. He put a new song in my mouth, a song of praise to our God. Many will see and hear, and put their trust in the Lord."
I say pleasant and lovely, but perhaps I am wrong. It would be so easy, such a relief if the "miry bog" and the "pit of destruction" really were out there, those kinds of horrors that can be avoided in the way of being at enmity with the world. Don't do that, don't touch that, don't go there, don't think about that, don't look at that…and you'll be fine. You will be living a holy life. In some sense, perhaps, it might be a useful exercise to try. Try to extract yourself from all the wickedness out there, and retreat into your kitchen from which you have similarly expunged all evil. You have neat rows of empty plates and clean pure cups, out of which you may eat and drink…what exactly? Whatever it is, I hope you haven't run afoul of the kinds of wickedness associated with food production. Are you drinking your pure clean water out of a plastic bottle? That's really bad. Better just stand in your own kitchen and do nothing, just wait to die.
In this way, you can come to the painful knowledge that
you
have dug the pit for yourself, that your own heart and mind together are the miry bog. When you retreat from the evil of the world, if you are going to be honest about it, you will only be left with the terrible evil of yourself.
A good scold is eminently preferable to seeing the evil that lies within, to having to turn to the Lord and "put your trust" in him.
Trust is such a terrible darkness. And why, I think, the Bible spends so much time talking about light, and explaining that Jesus is the light. If once you trust God, though it looks to everyone else as though you are hanging out, suspended in darkness, irrational, perhaps, and probably evil, in fact, you have finally found your feet not sinking, but standing on a firm, sure, rock. Where before the darkness pressed in, now, though the day may be as night (as it always here), though wickedness may press upon you (both your own and everybody else's), yet there is someone out there that you can see—the Lamb, the Light–who can really help you when you have not been able to help yourself.
That is really the problem with so much preaching—both the IFB kind, and the progressive kinds that just tell you to "love God and love your neighbor" as if you were really capable of either of those things. Both fall into the soft soothing relief of scolding you, trying to trick you into the lie that if you avoid certain products, avoid certain places, signal certain ideas, you will be a better person, a holy person. Whereas, if you are really looking for a good sermon, a True Help, find one who will help you to actually see Jesus. The relief of it will be immense, because he, Jesus, has already done what you cannot do.
Ironically, the person in the pulpit, scolding the gathered assembly, ends with this curious and tragic note, "And you set here with no joy; you set here with no spiritual happiness…" and then the clip cuts out. Well, of course not. Not only because you are standing alone in your spare, empty, sin-less kitchen, keeping yourself unspotted from the world, with no beautiful things to eat or drink or do or look at, but because you are there by your own power, singing the same wretched song, whatever it might be.
Whereas the one who trusts in the Lord, and who does that mostly by thinking about Jesus lots more than thinking about himself or herself, finds that it is the Lord himself who puts a new song in the mouth. " A song of praise," which is surely about joy.  "You have multiplied," cries the psalmist, "your wondrous deeds and your thoughts towards us; none can compare with you! I will proclaim and tell of them, yet they are more than can be told."
In telling them, your whole life–all your cupboards, and your soul, and your mouth, and your mind–will fill up with a sweet and pleasant happiness, a light that pushes away all your darkness, a joy that overtakes the world.