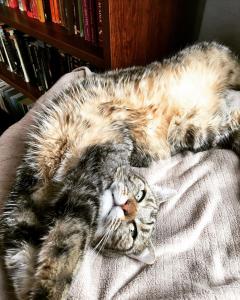 Well, it seems global climate change has finally come to Binghamton in the shape of an unseasonably warm day. Trying to feel the doom about it, but, frankly, failing. Be that as it may, we've done the usual podcast wherein we talk about an oldish Huffpo marriage article, that Sophie Lewis person, Paula White, Robert Jeffress' Gnosticism, and, most importantly, how much Matt misses going the the "tape store," as in, that place where you could go buy music on tapes. Also, there are some long pauses where we try to figure out what we were going to talk about next.
Let's see, are there any links? Here is the Huffpo thing, and the Sophie Lewis thing, and Paula White, and Jeffress.
Here is something really depressing.
This is good.
This is insane.
This
is interesting.
This is excellent.
Some people might think this is funny, but it's not funny, it is just and right.
This is cool.
I always make this on Ash Wednesday, or some variation of it. It is the fitting, called for, thing.
This looks both pretty, and inconvenient.
And here is an excellent sermon, really, better than excellent, what for me falls under the gospel for believers, and a helpful class.
And now I must go and consider The List.