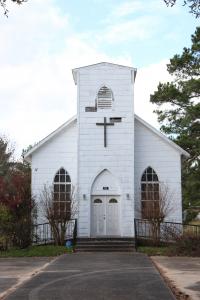 This is only day three of our own little family quarantine and I'm already whooped. Mostly I wander from kid to kid and in between clean the kitchen over and over. Last night I went to bed at 8 for real, instead of only promising to. I'm not feeling at peak health myself, in spite of doing everything I've been commanded to do, so that may be why. I did manage to read this First Things piece about why the church–I assume he means that both in the small and the big sense–should not shut down in a time like this. He is Roman Catholic, and is angry that his diocese and bishop have stopped public masses.
Closing churches and cancelling services betrays this duty of spiritual care. Many are speaking of death and disaster. Social media whips up fear. Stern faces on TV tell us how many people are infected. Cancellations cascade into our inboxes. In this environment the faithful need spiritual truths from their church leaders, not recapiswwwwwwdtulations of public health bulletins and exhortations to wash their hands.
I mean, I might have agreed with him even as late as Sunday afternoon. We agonized this last weekend about what to do, whether to have services or not, and decided to do it–cautiously. Fortunately for the whole world, one of our children was down with a norovirus which meant that we didn't let any of them run all over the church as they usually do, touching everything. I also took the unprecedented step of shutting down the Children's Department. I have never done this before. We meet all summer, even when no one else in the world has children's Sunday school, we go on having it in an eternal kind of way (like, oh man, will this month ever be over). But enough people in the church were having regular flu, or had been exposed to it, that I shut it down on Sunday. Matt looked at me like I was being a touch mad. By Monday afternoon, he was as grateful as I was that we'd done it.
I don't think it belies a fear of death to actually try to keep people from dying. As I've watched this thing sweep over the world, nothing about it seems to me like the usual internet/media-manufactured conspiracy. What better way to destroy the economy, half the world is crying! This is ridiculous! What about H1N1! And so the internet rolls by me as I go up and down the stairs and try to remember how many more teachers I need to email and appointments I need to cancel. I watch the leaders of countries who don't actually want to destroy their own populations make everyone go inside and stay there, more so even than the countries who have been utterly cavalier about the lives of their people.
I think meeting together as the church is essential, necessary for life and health both now and for eternity. But I do not want anyone in my particular congregation to lie burning up with fever, and then end up with a debilitating and hacking cough, because we didn't want to suspend gathering for services for a few weeks. Of course, we pass illnesses to each other all the time, but we don't usually have
this kind
of illness, we don't usually watch one country shut down after another. We are always promised that it will eventually happen, well now it is. And thank heaven it is not more virulent. Should we wait until we have a much more terrible disease, before seeing if we, as a world, can adjust our behavior to stop its spread?
The question that's been hovering on my lips the last two days is, 'What price the economy?' We are in the usual never-ending election cycle, the one that carries over from one year to the next with no break, much like my children's Sunday school. We all know that if the economy fails…we are threatened, that if the economy fails, the president will be unseated by some other person who, in two years, will need the economy to be good so that he can be reelected. It's the economy stupid. It's always the economy.
And I'm grateful that we do have a robust economy. I am. I'm grateful that I was able to order a thermometer online on Monday, and it will get here sometime in April. I'm grateful for plentiful food, and for enough money that I can choose to educate my children in the way that I desire. I'm grateful that we are affording a comfortable house that gives everyone the space they need to study. But seriously, what price the economy?
What price the church? Because we are bent on being the church with a vigor we didn't feel last week. We are using the wealth begotten in unrighteousness (read the parable, it's more nuanced than it sounds) to sign up for google hangouts and still meet together across our oft complained of screens. We are able to study the scripture, even corporately, to pray for and with each other and take care that we don't infect each other with this wretched plague.
We share the hope of a God who came into our frailty, into our darkness, and healed all our diseases, who promises to carry us over the threshold of death into eternal life. The light of the gospel from Christians, right now, should shine into the isolation and anxiety of this moment. The sacrifices we know how to endure will show a richness far more necessary than the money we do all need.