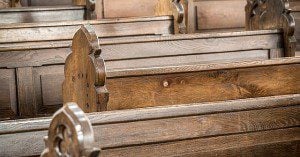 I can't remember if I linked this yesterday. It's pretty interesting. Now someone needs to write a dispassionate companion prediction about how the desire to take down certain monuments and statues will change the landscape in which all these new houses will sit. Maybe we could have movable tributes—there for as long as we like them, wheeled away when they have lost their luster.
All through covid I have been so grateful about the kind of house I have to live in. It's been deeply gratifying that this architecture still exists—one that is in no way minimalist or modern but rather framed by rich wooden doorframes and thoughtfully placed windows so that cool air wafts through in the summer. And yet, there is no "open-concept" here, which has always sort of driven me mad. It's possible to shut doors and separate people even within the house itself if it comes to that, to cook in the kitchen far away from the people lolling about in the living room. And I've finally been vindicated for not throwing everything away.
What we want and demand from our houses and our workplaces is changing, of course. Every age has it's expectations and desires. If you're wondering about some of the impetus of last century's architecture there's this:
As extreme as the aesthetic of modernist architecture seemed in the early twentieth century, people could at least be reassured that it was safe. A character in Thomas Mann's novella "Tristan," from 1903, described a "long, white, rectilinear" sanatorium for lung patients: "This brightness and hardness, this cold, austere simplicity and reserved strength . . . has upon me the ultimate effect of an inward purification and rebirth." A tuberculosis vaccine began to be used on humans in 1921, but the association between modernism and good health stuck; the austere sanatoriums were marketed as palliatives for mental illnesses, too.
I'm thankful that kind of thing is passing away. This sounds eminently sane:
They updated the apartment schematics to reflect pandemic anxiety: the kitchen, the dining room, and the living room are all separable instead of flowing together; the bedrooms are spaced apart, for better acoustic buffering as workspaces, and include more square footage for desks; and the architects are aiming for thirty per cent exterior space, with varied outdoor options.
But what of churches? It's been a spatial challenge both to close down and to open up. I've been curious about how other kinds of denominations have done it. For example, if your church is "in the round" would you be more anxious about going back? I find everyone having to face the same direction to be strangely comforting just now. Our congregation expects it, so it's no big deal, but not every church does.
Similarly, I am grateful that we never thought about getting rid of the smooth old wooden pews that can be quickly and safely disinfected. The parish hall has some remaining horrifying fabric chairs that need to be carted away but we aren't going down there now, as the logistics continue to be daunting. In the meantime, t's a mercy to be able to have warm, comforting, and yet cleanable wood in place for the weary to suffer rest during worship.
And then, I've wondered, what of the megachurch? It's important not to have a building that's too small so that people can stand apart from each other. And yet, one that is massive would be hard to quickly clean in between services. And, truth be told, the last thing I'm interested in is a lot of people on a stage singing out towards the congregation, possibly even without masks.
The subdued order of a very old fashioned church service, of plain wooden pews, of people perhaps even bringing their books—bible, prayer book, maybe even hymnal—of the minister standing a bit off from the people, of solemnity and quiet, as far as I'm concerned these can all come back to western Christianity in the age of covid. There was never any reason to dance around and shout or sing lugubriously without thought of one's breath and body. There is so much to be gained by walking and talking quietly and slowly, to be thinking about where you are in the space and who is around you. If God is there, and other people, some order and dignity could become all the rage.