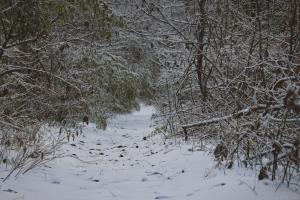 I'm over at Stand Firm today. Enjoy!
**********************************
I was supposed to be doing a whole lot of things yesterday—including getting ready for yet another birthday of another child—so what better thought than to sit down and watch this whole facebook live video. In it, Robert Gagnon debates Megan Rohrer, a transgender pastor, with moderation by Sarah Stone and Evan McClanahan of Theology on Tap. Dr. Gagnon has a number of technical difficulties. He has to go out and come back in, and then ends up ditching his video function. It makes for an interesting picture. You hear his disembodied voice and yet see Dr. Rohrer's smirking reactions.
The conversation/debate began, to one degree or another, with the Bible. Dr. Rohrer claimed that God's creation of Adam and then taking Eve from his side should be read "literally," as in a sort of trans-surgical exercise, taking something and making it into something else. From there Dr. Rohrer (goodness, avoiding all pronouns is hard) suggested that the biblical category of repentance, like that of God's habit of changing people's names and the institution of circumcision, can be thought of in trans categories.
In some ways, this effort to appeal to scripture felt like a throwback. It used to be the starting point, of course. Attempts to make the Bible say that homosexual practice is something that God would like to bless were drug out of Genesis and the gospels and Acts and sometimes even Galatians, though never Leviticus or Romans, as you can imagine. But those attempts were so quickly and easily demolished that they were abandoned and I haven't heard them in a while. It took Glennon Doyle's subversive, and one might say, Satanic reading of scripture to remind me of those long lost days. This conversation was interesting because Dr. Rohrer did try, in some way, to revive them, but then, in failure, took refuge under the spurious claim that Jesus himself was trying to figure things out.
I find it interesting because, as all commonly held vestigial knowledge of scripture disappears—and it is almost completely gone—reading the Bible isn't just counter-cultural, it is a separate life unto its own. There is no way in which the Bible's texture and color and richness are translated into American secular life at all. Going to the text is like stepping into the wardrobe and into Narnia. One finds oneself in a strange and wondrous land, where the landscape and the characters are peculiar and bright. They act and speak and live out their lives with a logic and beauty all their own. Then you shut the book and go away once again into the cacophony of ordinary life. There you find…read the rest here!