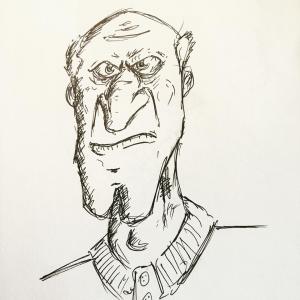 Good Morning. It is going to be beastly hot today, almost hot enough that I might, for a minute or two, miss the snow. In acknowledgement of this fact we woke up late and did a reasonably long podcast about that debate I linked yesterday, why children shouldn't be encouraged to be trans, why the mask controversy shouldn't divide Christians, and how I need a social media break. I'm sure it will be all you've ever dreamed of. Enjoy!
Here is that debate again.
Did I link this last week? I can't remember.
This is sort of interesting.
This is great.
This is pretty funny.
If you forced me to live here, I wouldn't die.
Here is the bouillabaisse.
Here is a great sermon and a helpful class.
Have a nice day if you like that sort of thing.