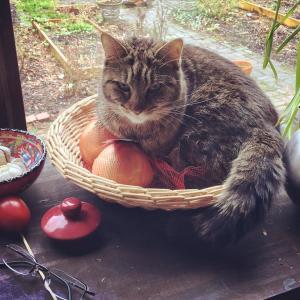 Good Moaning. It's a sultry, warm day here in the North East, though autumn looks like it might be a thing this year–trying not to get my hopes up! Here we are again, commenting on the news–well, basically lots and lots of tweets–in this week's podcast. We laugh, even though it would probably be more appropriate to cry all the time. Enjoy!
This is so important.
And so is this.
This is so beautiful.
I miss the cloth market in Bamako so much I could cry.
This is fun.
This looks delicious.
This person is my favorite tweeter in the world.
Don't forget about Amateur Anglican working through the catechism!
And Josh is preaching through Matthew.
Here is Alisa's book.
And Matt and I both have articles in this issue of the Christian Research Journal–mine is about self-care and I enjoyed writing it very much. I'm sure it would be worth plunking down your hard-earned pennies to acquire.
Here is a helpful class, and another perfect sermon.
I gotta go work! Have a great day!