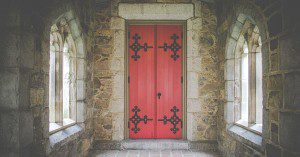 Well, the first thing to say is Thank You. In a very few hours the generosity of all you and so many was completely astonishing—not that I should be astonished, I mean, I am, gosh, there's no way out of this. And sorry about the passive voice—gifts were given, I don't know how to say it, it feels like being hit by a wave, a much nicer one than the other kind I was talking about yesterday. Not to go on an on about my feelings…I guess on top of everything else, gift me the gifting of forgiveness for being incoherent and unable to find words or thoughts or prayers or anything. You all are wondrous and kind and generous beyond what I could have thought. I will circle back to this later.
In the spirit God being merciful and not as mean as he appears to be much of the time (at least lately), he smiled down on me in the night because I woke up to this fantastical and wondrous tweet of Kim Kardashian, noted cultural icon:
After 2 weeks of multiple health screens and asking everyone to quarantine, I surprised my closest inner circle with a trip to a private island where we could pretend things were normal just for a brief moment in time.

Hashtag This Is Forty
The tweet is actually in a thread including lots of pictures of friends and family, but most especially Mme. Kardashian posing in all kinds of interesting ways, in a gold dress, with more of her showing than I would have thought required. Of course, the Internet is meme-ing her at an epic pace, which is so funny and making me wish I was good at that sort of thing.
Anyway, before I saw that tweet, I actually read—get this—the Bible, and I came across a really nice contrast to the idea of disarranging lots of people's lives so that you can feel "normal" again. It was this (Psalm 116):
I love the Lord, because he heard the voice of my prayer, because he inclined his ear to me; therefore will I call upon him as long as I live.

The snares of death encompassed me, and the pains of the Grave laid hold of me; I suffered trouble and sorrow.

Then I called upon the Name of the LORD: "O LORD, I beseech you, deliver my soul."

Gracious is the LORD and righteous; indeed, our God is full of compassion.

The Lord preserves the simple; I was in misery, and he helped me.

Turn again to your rest, O my soul, for the LORD has rewarded you.

You have delivered my soul from death, my eyes from tears, and my feet from stumbling.

I will walk before the LORD in the land of the living.

I believed, and therefore will I speak: "I am greatly troubled."

I said in my haste, "All men are liars."

What shall I give unto the LORD for all the benefits that he has done unto me?

I will lift up the cup of salvation and call upon the Name of the LORD.

I will pay my vows unto the Lord in the presence of all his people; dear in the sight of the LORD is the death of his saints.

O LORD, I am your servant; I am your servant, and the child of your handmaid; you have broken my bonds asunder.

I will offer you the sacrifice of thanksgiving and will call upon the Name of the LORD.

I will pay my vows unto the Lord in the sight of all his people, in the courts of the LORD's house, even in the midst of you, O Jerusalem. Praise the LORD.
Didn't mean to type it all out—except that it's a surprisingly restful thing to do, especially after scrolling through Twitter for any length of time. There were a few things that undid me, as I read through it four or five times.
First, it's so simple—at least in English, the lines are spare and plain and easy to digest. There are no complicatingly long sentences here, such as my soul loves. Second, the punctuation is so nice (something I'm also wretched at sorting out). Like this one—I believed, and therefore I will speak…and you think what he's going to say is something epic, but the thing he says is, "I am greatly troubled." That's all. So many things can be piled in under the word "troubled." It's everything. It's all of covid, and all of the election, and all of the stress of the very rich being gazed at by the very poor, it's the people in the streets, and the people at home, it's all the anxiety and all the grief, it's waking up at midnight after only being asleep for two hours and then lying awake for the rest of the night until it is time to get up. One word—troubled—and yet look at what was before it. "I believed, and therefore I will speak."
What does belief even look like in this moment? Lots of us believe all kinds of things. Mme. Kardashian believes that she can make life "normal" for a few days, can give lots of people an immensely good time, though she will be the center, the golden pool of light that finances everything and brings the normal, whole cloth, into being, out of the void.
Look at what the Psalmist ends up believing, and this came out and struck me sideways as well, because it was my Great-Aunt's favorite verse (weirdly, I think), that she would say, not with grim satisfaction, but some kind of something, at every single funeral: "Precious in the sight of the Lord is the death of his saints." Really? I always thought. Something doesn't add up. But when you look at all the bits surrounding this, in my version, "dear in the sight of the LORD is the death of his saints," you'll see that the Psalmist is still alive, though cast very low, and is working out the Eucharistic implications of coming into the presence of God to raise up a cup. He is paying his "vows," which means that he knows that God wants something from him, and he was willing to give it. And what was it? Death, a living, terrible death that God finds "dear," or, according to my aunt, "precious."
What is so horrid about being a Christian is all the various and sundry small and often very big ways that God thinks of for you to die. Every time I live through one kind of death, I find there is another waiting for me around the next bend. Sometimes they come on swiftly, sometimes they are a measured tread so that I am not knocked totally flat in between. But all of them are unpleasant at the least, more often painful. But the Psalmist is so happy, because God helped him to this precious death, brought him along through all the trouble so that he could give up this thing into the hands of the one who "inclined his ear," who, "delivered my soul," who has "broken my bonds asunder."
Well, I won't lie, I wouldn't mind a taste of normal. I wouldn't even be totally put out if someone wanted to fly me to her private island or anything. But I guess, after all, that I am not willing to trade away what I have now–the help of a God who did not spare himself on my account, but died so that I too might live. Also, I don't look good in gold. Binghamton gray is more practicable to the weather.
I love you all, thank you.