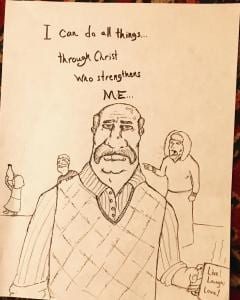 We made it out of January! One month down, eleven more to go of this, the second year of 2020. We celebrated by doing a podcast about the ACNA Bishop's statement and all our thoughts and feelings on the subject. You will probably not be surprised by any of them. I tried to get Matt to be nice but I did not succeed. Enjoy!
Here is the statement.
Here is Bishop Hunter's letter.
Here is Matt writing about Revoice.
And a long youtube interview he did.
This is long but really helpful (youtube).
This is super interesting (NYTimes).
This is cool.
And so is this.
This is hysterical.
I made something like this, but without raisins. Wasn't bad.
And here is a great sermon and a helpful class. Have a lovely day!