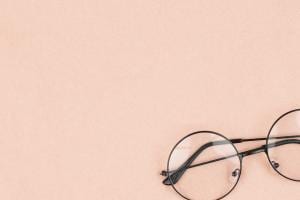 Three things have I loved, but two I'm pretty sure merit a full link here–in the spirit of it being peak something or other. Last week I watched this video several times in an effort to understand what on earth was going on:
Don't misunderstand me. I don't really want to make fun of this person for her culinary tastes. If you want to pour spaghetti O's into a pie crust and add a lot of cheese and bake it…I mean, I would eat it. I'm not an elitist. It may not be the thing I most long to whip up for dinner, but it looks fascinating and I'd be happy to give it a try. Just like I would totally love to try this strange soup. What amazes me is the way she flattens out the bread. I mean, there she is in a gorgeous kitchen with all the latest gadgets. Is it still possible that she doesn't know what a rolling pin is? Or doesn't even have one?
I'm sure you remember that proverbial barbarian wandering up to an aqueduct and wondering what it is, and then passing on to keep hauling water from the stream to his miserable hovel. I don't know if that ever really happened, but I guess I must admit that it is likely–more than likely–given the young lady flattening her bread out with her arms.
Anyway, it pairs beautifully with this:
Can you summarise the current state of the world better than this video?

This woman is giving a live aerobics class in Myanmar and behind her……. military vehicles arrive to seize the Parliament building https://t.co/4f8SHHtz5Y

— jordan fish (@jordanfish) February 1, 2021
I know I shouldn't, but I just love it. I've watched it bunches of times. And the thing that I love about it is that–and bear with me here–she is a perfect and wonderful picture of the human condition. We do not see very much. And the worst of it is that we don't even know how much we don't see.
So anyway, this is also the best thing ever:
"Lord, now you are letting your servant depart in peace,
according to your word;
for my eyes have seen your salvation
that you have prepared in the presence of all peoples,
a light for revelation to the Gentiles,
and for glory to your people Israel."
It's so great that God doesn't leave us there, foolishly dancing and flattening our bread out with our arms, or worshiping ourselves, or whatever strange and destructive idea we latch onto. If you fix your eyes on Jesus for long enough, eventually you will see all the things–not for a long time, perhaps, maybe your whole life will be like peering through scratched and broken glasses–but in the end, your eyes will behold him, and not another. It's going to be so great.
Oh wait! And there's this, which is always the best thing in the world to watch on the Feast of the Presentation: