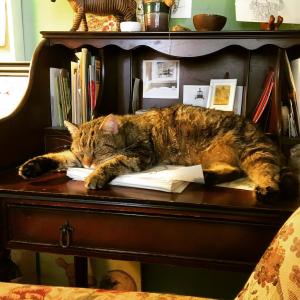 It is a very snowy, blustery day here in the Northeast. To celebrate we've done a longish podcast in which we say all the things we wanted to say about that RNS Kyle Howard piece that I didn't link in my blog yesterday, but talked about as if I were going to link it, but then never did. I take umbrage and Matt enjoys himself. I hope you find it helpful, even the part where the dog climbs up on the bed and I try over and over again to remember why I'm so irritated.
Here is Howard's piece.
Here is the one by Melissa Kruger.
Here is that video again that I linked last week.
Here is something else good about the whole thing.
Here is something insane, and another reason I don't want to hear about how evil evangelicals are right now.
My mom made something like this over the weekend and it was so amazing.
This is cool.
And here is a helpful class, excellent sermon back next week.
And now I guess I will shovel some more.