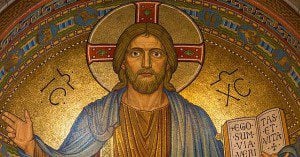 Jesus as excited as Piers Morgan about Harry and Megan being interviewed by Oprah.
Well, good morning to the wide world. There are so many interesting things out there today. To kick things off, Piers Morgan is bitter about Harry and Megan's forthcoming interview with Oprah:
If the movie-style trailer tease released last night is anything to go by, it could make Princess Diana's infamous BBC interview look like a tea party. Oprah promises 'shocking' revelations, says 'no subject was off limits, and tells the couple they've said, 'some pretty shocking things.' Meghan, wearing a $4,700 black Armani dress, says nothing, and is only seen either cradling her baby bump or holding on to her husband's hand in the garden of their luxury home. 'It sounds like there was a breaking point,' Oprah asks her. 'Were you silent or were you silenced?' We'll hear the answers on Sunday, but we can already have a good guess at them because during his bus chat, Harry blamed the 'toxic' British press for the decision to quit Britain and the royals, and in the Oprah tease, he says it was to avoid Meghan ending up the same way as his mother. Of course, he's said all this many times before, and there will be many who have sympathy with a man who as a young boy had to walk behind his mum's coffin after she was killed in a car crash. For what it's worth, I do too. No kid should ever have been made to go through that, and I speak as someone who attended his own father's funeral aged one. But it was 24 years ago now, and Harry's belief that the press killed Diana on that fateful night in Paris ignores the fact it was in fact a speeding drunk driver.
Oh, and this bit:
And they'll do all this whilst using the biggest media platform in the world to intrude into their own lives and be negative about everyone they blame for their current life of duty-devoid luxury in America. In the most jarring part of the Oprah tease, Harry says 'it's been unbelievably tough for the two of us but at least we have each other.' It really does take a staggering degree of self-wallowing narcissism to say those words after a year in which 2.5 million people have died in a global pandemic and tens of millions have lost their jobs and are suffering horrific financial hardship. To say them from the gloriously safe luxury of a Californian millionaire row, as the glorious year-round sun beats down on you and your family while you bank gazillions trading off your royal status, is the most tone-deaf load of entitled garbage since Marie Antoinette was told that starving French citizens had no bread and sneered: 'Let them eat cake!' And to do all this as Harry's grandfather, Prince Philip, lies seriously ill in a London hospital is frankly outrageous.
I've tried really hard to be neutral about Harry and Megan, and have, if you go back in the archives, of course, failed. I'm always on the side of the queen, much as I did love Diana. Life is so complicated, and it's very hard for everyone to get along, especially when the wounds of childhood run so deep. But it does seem sort of ridiculous to complain about how bad you have it when you get to live in a nice house and wear such nice clothes. Although, and I feel like Piers should know this, sometimes the more stuff you have, the more miserable you are.
Anyway, I liked the mashup of Harry and Megan interposed in my feed with the latest round of Nigerian schoolgirls being kidnapped and then rescued:
"Most of us got injured… and we could not carry on walking," one of the girls told the BBC. "They said they [would] shoot anybody who did not continue to walk," she added. "We walked across a river and they hid us and let us sleep under shrubs in a forest." The group's release was secured through negotiations between government officials and the abductors, authorities in Zamfara state told the BBC. Mr Matawalle has denied paying for the girls to be released, but last week President Muhammadu Buhari admitted state governments had paid kidnappers "with money and vehicles" in the past and urged them to review the policy. President Buhari said he felt "overwhelming joy" at the news of the girls' release. "[I am] pleased that their ordeal has come to a happy end without any incident," he said.
Apparently, it's increasingly dangerous to be in one of these boarding schools, not so much because of Boko Haram or anything, but because there's real cash to be had by doing this. And so everyone wants in on the act. It's very appalling, though I'm glad the girls were all got back.
I read both of those news items while listening to this very fine music—Le Coucher du Roi—the going to bed of the king:
Which reminded me, of course, that it's always been a terrible time for everyone who has to endure the trial of being a person. Imagine being the king, there, with all those courtiers kissing up to you and making sure you had every little precious luxury you require to be perfectly comfortable. But there's no indoor plumbing, and everyone has to wear puce so that no one will be able to see all the fleas crawling around. Also, you must know on some level that you're going to die. Or, as James so aptly puts it:
Come now, you rich, weep and howl for the miseries that are coming upon you. Your riches have rotted and your garments are moth-eaten. Your gold and silver have corroded, and their corrosion will be evidence against you and will eat your flesh like fire. You have laid up treasure in the last days. Behold, the wages of the laborers who mowed your fields, which you kept back by fraud, are crying out against you, and the cries of the harvesters have reached the ears of the Lord of hosts. You have lived on the earth in luxury and self-indulgence….
No wait! That's not the bit. It must be this one:
Come now, you who say, "Today or tomorrow we will go into such and such a town and spend a year there and trade and make a profit"—yet you do not know what tomorrow will bring. What is your life? For you are a mist that appears for a little time and then vanishes. Instead you ought to say, "If the Lord wills, we will live and do this or that."
Or maybe both divine sentiments are too discouraging for words, especially as we come up to the year mark of all of our plans being canceled and all of our expectations being crushed into dust by the 'rona.
I guess I will spend the day going back and forth being cheerful about how ridiculous everything in the world is and mourning over my own sins–my failure, as James puts it, to "know the right thing to do" and"to do it." In the end, only God can make it all come the right way around and since he's promised to do just that, I will try not to worry about it. Have a great day!