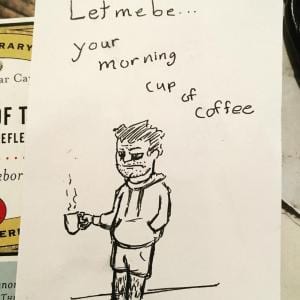 It is an excessively gray day here in the North East, and I have a lot of things to do, but nevertheless, we've done a longish podcast going back round through all the Jesus and John Wayne flap of the last week. We explain our motivations, and yet again what it means to be a Christian, and why heresy is cruel, and the difference between that and just being wrong, and why tone does matter. Hope it's helpful!
I don't have a lot of links, unfortunately, because I spent so much time on Twitter (sob), but let me see…
There is this.
And this.
And this all looks delicious.
And this needs to happen.
And here is a helpful class! Excellent sermon back next week.
Sorry for the slim pickings. May this week be replete with longer and more exciting reading. Have a nice day!