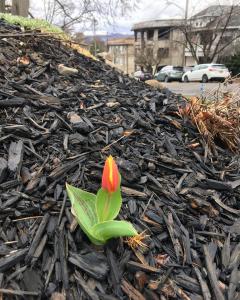 Good Moaning. It is a gray chilly day here in Bing as we start out a new month. Every month seems to last an eternity now. To console ourselves we've done a goodly-ish lengthed podcast about the epic flameouts of Rachel Hollis and Josh Duggar. We also talk about the Desiring God article about husbands being prophet, priest, and king for their families. Hopefully, it will set you up nicely for the week.
Here's the Desiring God piece.
Here are my favorite people who talk about Rachel Hollis often.
Here is something fascinating about music.
Here is what a medieval mass would have been like.
Here is a family update from Challies.
Here is Daniel about reading the Bible.
This is a year old but I still love it so much.
Here is Mike about Audrey Assad.
I grew some asparagus and this looks delicious.
And here is a helpful class and a perfect sermon.
And oh goodness! No more links because the brilliant building people are here and I must roust myself! Have a lovely day!