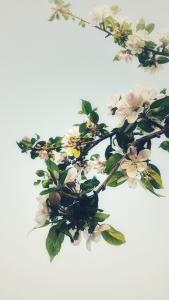 I'm over at Stand Firm this morning.
I have been pretty good about staying off Twitter, but I did just have a peak yesterday. There is some person taking the trouble to screenshot the Twitter profiles of major corporations. Apparently, you don't just have one single Twitter handle, you have one for every geographical branch of your company. So, for example, BMW has one official Twitter address, but then a separate one for Dubai. Other companies the same. One for the US, one for the UK, another for the Middle East. Shockingly—by which I mean, not the least bit shocking—lots of various major corporations are observing Twitter-rainbow-logo Pride Month everywhere but in Dubai and the Middle East. That part of the world is not keeping the feast, and those corporations seem to be very respectful of that abstention. If you live here, though, of course, it is essentially a Forced Feast—you will be happy and joyful over the question of human identity, whatever that happens to be.
So anyway, a long time ago, before the advent of Twitter or any major industrial-sized company, in another part of the world, one which generations of people have wondered about but have been debarred from ever seeing with their own eyes, one day a person with pronouns she/her was wandering around in that idyllic place with another person whose pronouns were he/him. They had only themselves to worry about, and it was not a worry, for nothing that they had to do was frustrating or difficult. All the work they faced every morning was pleasant. They had no beds to make, no teenager-wrecked kitchens, no dead poppies because they forgot to water the night before. And they neither of them got on each other's nerves, nor had to bash down the rising irritation of being patient with someone who is selfish or tiresome. They could have gone on this way for a long time. Perhaps they did. No one really knows because it doesn't say. But after a while, another person came along to trouble them. This person's pronouns are inconsequential—they/them perhaps? I don't know. I guess we'll go with he/him for grammatical ease. This person came in the form of a serpent, having tried his best to grasp equality with God, and having lost, and been very angry. He desired most of all to destroy whatever and whomever he could.
The person with the pronouns she/her, I guess we might as well call her Eve, seemed a profitable object to the serpent, who, though a low, wretched person, yet possessed a certain intelligence that made it easy for him to make her life a certain misery. This he did, first by casting doubt on the goodness of the Person who had made the gentle, sloping landscape, the subtle and breathtaking variations of green, the well-arranged trees, the kindly animals. Would a person who purports to be good really be good if there are any limits—any at all—on what people can eat? Eating is such a basic, such a necessary element of life…read the rest here!
Photo by Esmee Batchelor on Unsplash