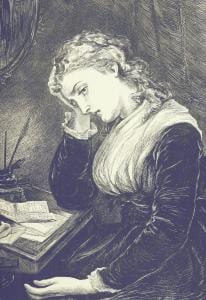 Me contemplating the Metaverse.
Well, I was up late helping a child with some sort of school thing, and half listening to Matt update me on election returns. It looks like the R's swept our local area, with only one or two exceptions. I think we trend red in general, but not this red. It's so interesting to me how the tide swings back and forth. It certainly must say something about our expectations of ourselves, and of our elected leaders. Not sure what because I'm not very awake yet.
It has, after all, been a busy couple of days, trying to unpack all our bags and face the foothills of the Himalayas of laundry, having to make the children remember that they even have a mother who can tell them what to do whenever she wants, and coping with the aftermath of the baby kitty slaughtering of a mouse. I mean, we did want cats chiefly because of the size of this house and that the little critters do like coming in for the winter, but the baby kitty (who will, I promise, have a name by next Tuesday when he undergoes that very longed for procedure to relieve him of that which makes him most male) got rather too much into the spirit of the thing. The gore, in the morning, was far-reaching and gruesome. We've set humane traps all over as a reprieve for ourselves from the carnage while he sleeps off his violence. Mother Nature, as someone must have said at some point, can be a real beast.
Anyway, there are so many different directions one could wander on a gray morning like this. Here is an interview with Jeff Chu about the book he, in his own words, stitched together from Rachel Held Evan's unpublished writings. When asked if he had any disagreements with her, he said:
She might have had more faith in humanity and its goodness than I do. What we shared was a deep desire that people know how much they are loved — loved by a divine love that surpasses the fickle human affection we so often long for. That kind of love could change the world if we actually believed in it enough to allow it to reshape us.
This, I think, is the deepest and most basic disagreement that small 'o' orthodox Christians ought to have with the progressive left. We do believe in the surpassing and surprising love of God for the people He has made, but what is shocking is not our inability to believe in this love, but the very love itself–for creatures who so persistently reject Him over and over and over and over. That He would have been willing to die to be restored to us should amaze us every day. We don't know how much we are loved, because we don't really understand its cost. Believing so deeply in our own goodness, we can't see the treachery at the heart of that self-love, and the great distance God had to go to heal us of the poison of sin.
The book was delivered into my kindle during the dark hours between Monday and Tuesday (because I preordered it) and I started straight in with the introduction which, of course, made me want to cry because it is very hard to read grief straight there on the page, to contemplate someone's life when they are no longer there to tell you anything about it. I'm going to be reviewing the book, which is going to be an impossible task, of course, because RHE is unassailable in her death. But still, the book is going to be so popular in these divided times, and I respect Evans enough as a writer to take her seriously enough to critique her. She, more than any other person, I think, laid the groundwork for people to walk away from orthodox Christianity while claiming they weren't doing that. She has to be read and discussed because her legacy is the very shape of evangelicalism today.
On another note, Matt just sent me this—the coming storm of the Metaverse:
The metaverse is not a digital world. It's a digital world of worlds through which people can travel seamlessly, retaining their appearance and digital possessions wherever they go. These worlds do not merely exist in VR (virtual reality), but also layer onto physical reality through AR (augmented reality).
Things like:
Niantic's Pokémon Go allows players to use phone cameras to see AR Pokémon and capture them. In the future, people may use AR glasses to simulate offices and hangouts with friends.
Travis Scott put on a live concert within Fortnite, where players could participate, dance, and move across worlds. More than 30 million people participated, making it bigger than the Super Bowl halftime show. In the future, people may expect or even prefer virtual venues as the place to experience live events.
The list of things is pretty long and suddenly made me feel very tired. I don't want more virtual reality. I want to look at screens less and think about myself less. That could be because I am very holy, but is more likely because screens are difficult on the eyes, and there are just so many more interesting things to do than construct some kind of avatar. Also, I'm not that interesting. I'm as boring as Mr. Johnson putting Mr. Biden to get through that climate summit yesterday or whenever.
Anyway, here are the talks Matt and I gave over the weekend. We wandered from Lazarus and the Rich Man to Ecclesiastes to Paul, and then on to Jesus. Hope you enjoy them. And now, I must go and do lots more things!