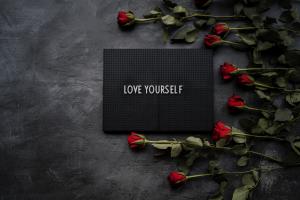 It's the only way to be really brave and stunning.
This seems really important–Oprah tried to interview Adele and the LA Times was underwhelmed:
Anticipation for the special was palpable: the 33-year-old, one of the world's bestselling artists, has been on a six-year hiatus — in which time she raised a son, married and divorced, and lost 100 pounds. In short, plenty of fresh material for a new album full of big feelings, much of which she sung during the concert special. As Adele has made clear over the years, it's the music where she's most expressive, which was certainly borne out Sunday night by her uneventful and distinctly nonrevealing interview with Oprah, which only succeeded in interrupting the momentum of the performance.
Oprah really wanted to know what's really important, you know, like why and how Adele lost weight and all about the divorce and everything, but Adele kept her "tough, no-frills shell":
The most transparent and vulnerable Adele appeared during the two-hour special was not during the interview but onstage, when she spoke directly to her son. "This is the first time that my son has ever seen me perform," Adele said, tearing up. "It's the absolute honor of my life, baby, to have you here tonight."
Turns out, for Adele, she puts everything into her music, rather than frittering it away on interviews and stuff, I guess. Or, I suppose, she might not be that deep of a thinker, and just sings amazing songs. All of this is very disappointing, because, don't you know, the art is not nearly so important as how you think and feel about yourself while you're doing it.
Anyway, she–Adele, not Oprah–has a new boyfriend. Unlike her now just ended marriage, "Adele says her relationship with Rich Paul is the first where she has loved herself and 'been open to loving and being loved by someone else.'" Thus reports PopCrave in a tweet under the hashtag OneNightOnly. I couldn't read about the relationship in the LA Times because I squandered my click on the Oprah article. I love that. The great catastrophe of our day is that none of us are really "open" to be being loved by other people. The way to be loved by others is to devote yourself passionately to loving yourself. When you finally have mastered that primary and fabulous love, a door will swing open for others to love you. This is so obvious it must be true and it will definitely work. If you feel like it's not working–like you have a very fractured and broken time with yourself and other people–it must just be that you are not succeeding at loving yourself enough. Try Harder. Believe It. Achieve It. Look at Adele!
Anyway, Matt made me watch that song, "The Greatest Love of All" again the other night–I had heard it before, I had just forgotten about it and I was wondering whence cameth the idea that loving yourself was 1. very hard, and 2. the key to everything. And I was wondering about that because I ended up with a book called Red Lipped Theology and decided to try to read it in between all the other things I'm trying to keep track of (like RHE's posthumous book that came out last week). The person who wrote Red Lipped Theology (whose name has totally escaped me) begins what looks to be a memoir with her grief over the death of Whitney Houston who, she says, "embodied everything we're told we should be: beautiful, chaste, poised. Privately, she wrestled with the demons that come along with trying desperately to live up to those false standards of holiness and purity."
I haven't got very far, but I'm pretty sure that the point of the book is that you shouldn't do anything to suppress yourself. Whatever you like best–you most of all–is going to be the thing that is the most holy. It will be the best kind of love, the most perfect expression of God on earth. Your self-love will both heal you and heal the world. I mean, look at the glorious happiness of Adele, who is so so so so happy and wonderful. And Oprah for that matter.
I mean, I guess I should just whisper that none of them look that happy, and also, it won't work. Loving yourself more will not open a door for anyone else to love you. All it will do is make you a devourer of other people, always hungry, always disappointed, always searching and seeking for something just beyond the horizon. Whereas (I'm still whispering), if you give up yourself into the hands of someone who can love you (COUGHGODCOUGH) whose thoughts are way higher than your thoughts and stuff like that, you will eventually be ok and also might make more interesting art.
Or not. Who knows! Maybe if everyone just keeps trying and trying and trying eventually it will work. I've gotta go do other things. Have a nice day!
Photo by Annie Spratt on Unsplash