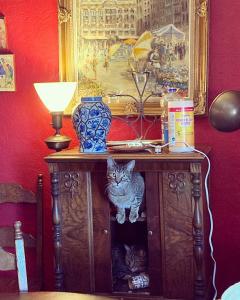 It is another bleakly cold day here in Bing, which will be wonderful for my garden come spring, but is pretty depressing right now. To warm ourselves as much as possible, we've done a medium-length'd podcast about what happens when you take an affirming position regarding homosexuality in the church. Spoiler alert–don't do that. In all seriousness, I hope you find it helpful. We are not mean about anything at all. [SOUND QUALITY WARNING: In the middle, the huge dog barks loudly and we don't know how to edit it out. It's very brief, and hopefully doesn't ruin your whole day.]
This is the podcast I mentioned.
This is wonderful.
I love this.
This is horrifying.
Here is an excellent sermon and a helpful class.
Sorry to be so light on links, I'm drowning in work. Have a nice day!!