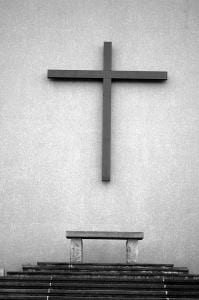 Earlier this week I came across an article in the Atlantic that I like so much. The author articulates a trouble faced not just by married people, but really all of us, in one way or another. I read it, in fact, when my children were rearranging their rooms. It is a piece by someone who wrote a book called This Is How Your Marriage Ends. A shortened version of his thesis is that what you do in your day-to-day life with other people has a lot more significance, meaning, if you will, then the thing itself. He used himself as a bad example. He was unwilling ever to take the glass he had stopped drinking out of, and reach down and put it in the dishwasher. This, he said, was just one among many actions that his wife wanted him to perform, but that he didn't see the need to do. He puts it this way:
I wanted my wife to agree that when you put life in perspective, a drinking glass by the sink is simply not a big problem that should cause a fight. I thought she should recognize how petty and meaningless it was in the grand scheme of life. I repeated that train of thought for the better part of 12 years, waiting for her to finally agree with me.
Of course, as you have probably guessed, she did not agree with him. He writes:
Hundreds, maybe thousands of times, my wife tried to communicate that something was wrong. That something hurt. But that doesn't make sense, I thought. I'm not trying to hurt her; therefore, she shouldn't feel hurt.
When it was too late, when their marriage had ended by the death of, he says, thousands of paper cuts, he finally understood, he writes, that:
A dish by the sink in no way feels painful or disrespectful to a spouse who wakes up every day and experiences a marriage partner who communicates in both word and action how important and cherished their spouse and relationship are…My wife communicated pain and frustration over the frequent reminders she encountered that told her over and over and over again just how little she was considered when I made decisions.
And then he says this, which is the money bit:
If I had to distill the problems in failed relationships down to one idea, it would be our colossal failure to make the invisible visible, our failure to invest time and effort into developing awareness of what we otherwise might not notice in the busyness of daily life.
So leave aside the busy considerations of your life and go with me for a moment to a tense and desperate scene. This isn't one of those times where you're rushing out the door, trying to remember everything you have to do, not particularly worried about the state of your soul, or your relationships, or what God thinks about any of it. No, for you, time has stopped. "After these things" narrates the writer of Genesis,
God tested Abraham and said to him, 'Abraham!' And he said, 'Here I am.' He said, 'Take your son, your only son Isaac, whom you love, and go to the land of Moriah, and offer him there as a burnt offering on one of the mountains of which I shall tell you.' So Abraham rose early in the morning, saddled his donkey, and took two of his young men with him, and his son Isaac.
And he did it deliberately, almost quickly, purposefully. God, who had so often spoken to him, who had kept all his promises—wealth, a name, a son, a new home—was now demanding back the very thing he had said was the cornerstone, the future, the solid foundation of all those promises. How could this be? This was a voice Abraham trusted, one he knew. It wasn't just that God gave him nice things, it was that when God spoke to him, he was always ready to leave everything behind and follow him. And so now, when something incomprehensible is being asked, he gets up immediately and does it. And he also
cut the wood for the burnt offering and arose and went to the place of which God had told him. And on the third day Abraham lifted up his eyes and saw the place from afar. Then Abraham said to his young men, 'Stay here with the donkey; I and the boy will go over there and worship and come again to you.'
So we see that Abraham's trust in God was complete. He did not hesitate to obey, and he knew also that God had the power to undo, or redo, the thing he had promised—to give the son, to take then son, and then to give back the son.
And yet, it was his son, his only son, whom he loved. Much farther off, Isaiah, seeing the crucifixion of Jesus ahead of time, said, "Yet it was the will of the LORD to crush him." And in this single line, I think we might gather up the grief and horror of what God is asking of both Abraham and Isaac. For Isaac might have run away as the realization of what his father was going to do began to dawn. For
Abraham took the wood of the burnt offering and laid it on Isaac his son. And he took in his hand the fire and the knife. So they went both of them together. And Isaac said to his father Abraham, 'My father!' And he said, 'Here I am, my son.' He said, 'Behold, the fire and the wood, but where is the lamb for a burnt offering?' Abraham said, 'God will provide for himself the lamb for a burnt offering, my son.' So they went both of them together.
The human will is an elusive, a fraught thing. What is it? You can't see it, except in the outflow, both for good and for evil, of human civilization. You can't see it, but you can feel its power. It is like the wind. It is what gets you up out of bed in the morning, and maybe even to work. I will go to the store, I say to myself, and by that, I mean that I will get up and go. I can do it, and I will. But what of the divine will? Why does God do any of the things he does? And why, most particularly, would it be God's will to crush his Son? And what sort of crushing is it? Why would the Son take up the wood, and of his own will, walk to the place where he would die?
Why do you sometimes accept, without giving up and running away, to be crushed by God? For isn't that what happens too many times, in the crucible of life? That God crushes you, brings about a circumstance or person that threatens to ruin you? You look up from the pit of grief, from the mirey bog, your eyes dim from weeping, your throat parched, waiting and waiting for God to do something, anything to bring you into the land of the living? For
when they came to the place of which God had told him, Abraham built the altar there and laid the wood in order and bound Isaac his son and laid him on the altar, on top of the wood. Then Abraham reached out his hand and took the knife to slaughter his son. But the angel of the LORD called to him from heaven and said, 'Abraham, Abraham!' And he said, 'Here I am.' And he said, 'Do not lay your hand on the boy or do anything to him, for now I know that you fear God, seeing you have not withheld your son, your only son, from me.'
And in so doing, God painted for us and for Abraham a picture, a shadowy form of the coming sacrifice of his own Son. All the sacrifices before this and after it might be summed up in Isaac being laid down on that altar and then being spared, and a mute animal being slain in his place. You should have died, your life forfeit to God, but God accepted the blood of the animal rather than human sacrifice for human sin. Until it was his own Son who took up the wood and went to his death. For, it was the will of God to crush him.
Because, it was the will of God not to crush you.
And yet, your will has to be crushed. You have to be crushed. Why? Why can't you live the way you want to? Why can't you carry on with your busy life, stopping for brief moments to be grateful that you have a life, of course, and to give back a little to the community? Why do you have to be crushed? Why do you have to bend your will painfully all the way to the wood, to the fire and the knife? Why inflict such a horrible traumatic pain on Abraham and Isaac? And you. Why is God crushing you by a thousand tiny, though sometimes not tiny, griefs and disappointments?
Surely you can look into the depths of your own heart and answer that question. Isn't it your colossal failure to make the invisible visible? To give to God the love he is owed? To care for the people he puts in your way? To reach over and put the glass into the dishwasher, just once? To say no to yourself and yes to other people? It is the will of God to crush you because you have to be crushed. Your will, your total commitment to yourself has to die and die completely because it is the thing that is killing you and breaking everything. It is the will of God to crush you because he loves you.
And yet, it is not the crushing that you think it is going to be. For
Abraham lifted up his eyes and looked, and behold, behind him was a ram, caught in a thicket.
A ram, for Isaac. But for you, The Lamb that takes away the sins of the world—the only spotless, pure, innocent sacrifice that ever came about. It was the only one that only had to be offered once. It was a single, final, complete crushing of sin that never had to be offered again. There is no blood here, smeared over this table day after day. And there are places for us to sit. Indeed, though we are constantly reminded by many words and prayers of our need for that one, single, perfect oblation and satisfaction for the sins of the whole world, yet we merely pass through the shadow, the veil of his flesh, drawing near to the very throne of grace with confidence, our consciences washed clean by his blood. For God did not spare his own Son to make visible to you the depths of his love and his mercy. By his death he writes his will over yours, he forgives you all your colossal failures, he remembers your sins no more.