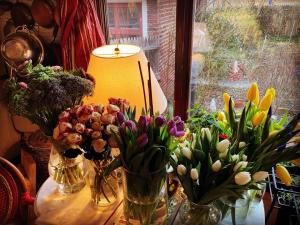 Strangely enough, it is a bright, warm, sunny day here in the Northeast, and so to celebrate we've done a medium-lengthed podcast about how much we want everyone to winsomely flourish with their imago deis and also how great Anglican Twitter is. Matt is particularly raring to go, because we had a walk before launching in instead of lying around in a stupor. I think it will be all you could possibly want on a Monday morning in May and so you're welcome in advance.
I don't have a lot of stuff to link this morning because I'm running to the next thing, but I did like this video a lot. And I don't know if I linked this last week but I'm doing it again anyway because it's so funny. Here are the people interrupting church. Oh, and here is the CT thing.
Oh! And I have an essay in a book that you should totally check out! You can get it here.
And here is a helpful class and a fantastic sermon.
And now I have to run along. Have a nice day!