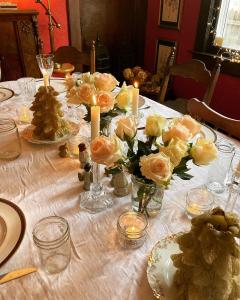 Dusting off ye olde blog…does it still work? If it does it will be a total miracle. You can thank–or blame–God, whichever you like best. Anyway, it is the end of October. Therefore we have done a shortish podcast about Elon Musk, Revoice, Reformation Day, and how you can hurt yourself by sleeping in the wrong bed. It's all the same subjects in the usual order just the way you've come to like them. Also, that picture there is actually a really old one, but I'm so behind on Instagramming things that everyone will just have to accept my failures. Keep revising your expectations down, that's the point of this post.
And for real, I have barely any links.
Here is one of the articles we mentioned.
And the one by Carl Trueman.
And here is my old Revoice thing.
Here is a fantastic sermon and a helpful class.
Maybe life will return to normal this week!