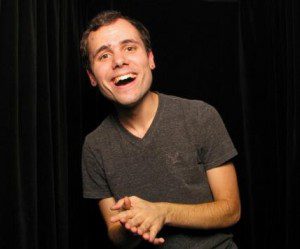 My name is Stephen. I'm a student, a spiritual teacher, and a life coach. Today, I'm so excited to introduce you to a new project!
This year, I started to dream about changing the world through conversation. I looked around and saw a universe full of polarization and hostility. Though we may all be used to these norms, I don't believe it has to be this way. I just don't.
If we listen to each other with open hearts, unity is possible. We may not always agree, but if we sit down and have a conversation, I honestly believe we can arrive at a place of love.
So I created space on my YouTube channel to have these conversations – interviews about spirituality, sexuality, hope, and personal growth. I want to enrich your life and empower you in any way I possibly can through these videos.
Each week, I introduce you to one of my favorite voices from around the world, and we talk about the things that matter most.
Starting next week, these conversations will be shared with you here on Project: Awaken. This is your invitation to join us with a cup of coffee and an open heart. We'll be here every week changing the world by changing ourselves. See you soon. 🙂
Love to you,
Stephen