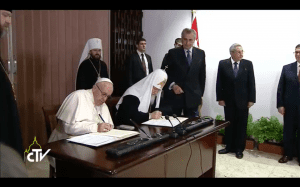 The declaration signed moments ago assure mutual cooperation against war and towards other common goods.
"We spoke as brothers," Francis said after the signing, referring to the two hour meeting between the leaders.
The full transcript from the press conference should be available soon, as well as the full text of the declaration.
Stay tuned!