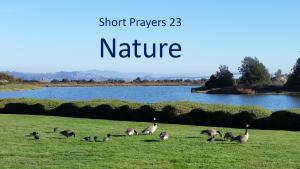 Short Prayers? What about the animals? Does God love animals like I love Angie, my dog, and Leona, my cat? Do we need a Theology of Nature?
Are not five sparrows sold for two pennies? Yet not one of them is forgotten in God's sight. (Luke 12:6)
 Guru Nitya Chaitanya Yati
"Take a look at that cat," said Swami G.  I was sitting in the living room of Nitya Chaitanya Yati (1924-1929),  a Vedanta philosopher whose ashram is located in the small mountain town of Ooty in southern India.  The cat was walking across the room toward the door.  Swami continued:  "Now sometime today that cat will catch a mouse.  He will sink his teeth into the helpless rodent.  Anticipating what is coming the mouse will be filled with fear.  When caught the mouse will squirm and fight and writhe with pain as the cat chews its body.  Now do you think God pays attention to this?"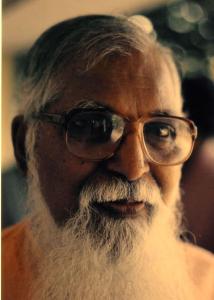 My mind went straight to his question.  "Yes, of course," I said to myself silently.
But the swami was asking a rhetorical questions.  So we went on, "No, of course not.  This is a law of nature.  It is the nature of the cat to kill and the nature of the mouse to suffer.  This is just the way things are.  Certainly God cannot concern himself with such."
This was the third day of our Hindu-Christian dialogue.  Up until this point I had been delighted to find so many points of agreement between us.  We had agreed on the value of mystical insight.  We had agreed on the respect a student should have for the teacher.  We had agreed on the importance of ecological ethics.  But now, I had to ask myself, were we disagreeing on a very fundamental point, namely, how God relates to the natural world?  Was he saying that God is divorced from the struggles and passions of the humble creatures?
I suppose from the human point of view that mouse does not count for much.  And certainly the cat does not have any sympathy for the dying creature.  And certainly the God of the great big universe has big things to attend to.  Nevertheless, I sat there reminding myself of the words of Jesus:  "Are not five sparrows sold for two pennies?  And not one of them is forgotten by God."  Could what Jesus said about sparrows apply to the mouse? And, how does all this fit into a Theology of Nature?
Alfred Lord Tennyson
The nineteenth century poet Alfred Tennyson (1809-1892)  think so.  In that part of his "In Memoriam" (LIV) known as "The Larger Hope," he expresses his faith.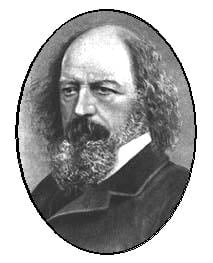 O, yet we trust that somehow good
Will be the final goal of ill,
To pangs of nature, sins of will,
Defects of doubt, and taints of blood;
That nothing walks with aimless feet;
That not one life shall be destroy'd,
Or cast as rubbish to the void
When God hath made the pile complete;
That not a worm is cloven in vain;
That not a moth with vain desire
Is shirvel'd in a fruitless fire,
Or but subserves another's gain.
Sitting in conversation with the swami, I also reminded myself of John 3:16:  "God so loved the world"  In fact, God so loved the world that he entered it.  The divine entered the mundane and took the nature of nature up into the Godself.  The anxiety and suffering and death we experience is now part of the divine life itself.  Our experience is now God's experience.  This is what we mean by incarnation. Does the experience of every living creature register in our Theology of Nature?
If there is truth to this basic Christian affirmation, then it seems to me we must acknowledge that there is no event in nature that goes unobserved by its creator.  Or more, there is no experience of suffering that is not shared by the God who loves this world.  No matter how small or apparently insignificant a dying mouse may appear to us, that mouse does not die alone.  God dies with it.  And after its death, it is by no means forgotten by the everlasting God of the resurrection.
PRAYER
Creator God, who loves every past of the world you have created, help us to feel the presence of your love n suffering, even when that suffering seems insignificant.  Amen.
▓
Ted Peters directs traffic at the intersection of science, religion, and ethics. Peters is an emeritus professor at the Graduate Theological Union, where he co-edits the journal, Theology and Science, on behalf of the Center for Theology and the Natural Sciences, in Berkeley, California, USA. He authored Playing God? Genetic Determinism and Human Freedom? (Routledge, 2nd ed., 2002) as well as Science, Theology, and Ethics (Ashgate 2003). Along with Martinez Hewlett, Joshua Moritz, and Robert John Russell, he co-edited, Astrotheology: Science and Theology Meet Extraterrestrial Intelligence (2018). Along with Octavio Chon Torres, Joseph Seckbach, and Russell Gordon, he co-edited, Astrobiology: Science, Ethics, and Public Policy (Scrivener 2021). He is also author of UFOs: God's Chariots? Spirituality, Ancient Aliens, and Religious Yearnings in the Age of Extraterrestrials (Career Press New Page Books, 2014). See his website: TedsTimelyTake.com.
▓