UFO Whistleblowing
SR 1173. UFO 3. UFO Whistleblowing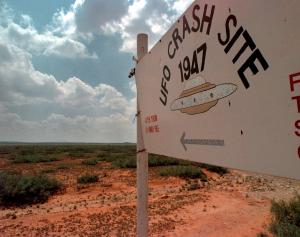 The Roswell 2023 UFO Festival expects an extra-large crowd this year. That's because a new wave of UFO whistleblowing is sending first-time visitors to the alien fest.
Already in July 1947 the US Army declared that it was only a weather balloon. What!? Those who picked up the debris from the crashed flying saucer felt betrayed by their government. Why would the US military deny that the people of Roswell found a spacecraft?
Many are asking for UFO whistleblowing to disclose the truth that has been kept secret by Uncle Sam since 1947.
There's a new wave of UFO whistleblowing.
Florida Senator Marco Rubio listens to UFO whistleblowers such as David Grusch. Grusch, an Air Force veteran and former member of the National Geospatial Intelligence Agency, has just divulged that the US government has recovered both crashed and intact extraterrestrial craft.  "We have spacecraft from another species," said Grusch.  You and I can't see the evidence firsthand. But it's there.[1]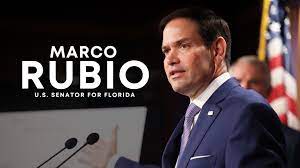 Rubio,  Vice Chairman of the Senate Select Committee on Intelligence, told NewsNation's Joe Khalil that he's receiving additional firsthand accounts of the government's secret program.
"There are people that have come forward to share information with our committee over the last couple of years. … I want to be very protective of these people. A lot of these people came to us even before protections were in the law for whistleblowers to come forward."
There's even more UFO whistleblowing excitement. Journalist Michael Shellenberger, in an interview with scientist Michael Shermer, reports on interrogating military personnel who corroborated Grusch's claims. Shellenberger further reports on attempts to reverse engineer extraterrestrial technology.
Our champion demanding disclosure is Steven Greer. But Greer is not the only show in town. Popular physicist Michio Kaku believes the game has suddenly changed.
"I think that there's been a game changer. In the old days, the burden of proof was on the true believers to prove that what they saw last night was a flying saucer of some sort. Now the burden of proof has shifted. Now it's the military, the military has to prove that these aren't extraterrestrial objects."
Does this indicate that Uncle Sam is about to fess up? Does it mean we about to cross a threshold from secrecy to transparency? From concealment to disclosure?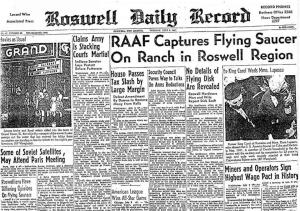 UFO whistleblowing draws our attention to definitive evidence that extraterrestrial intelligence has come from the heavens to touch our earth. But will we get to see this evidence firsthand? If not, why not?
Probably not. Why? Because deep down we don't want this knowledge. Paradoxically, we don't really want to know even though we want to be confident that this knowledge is there, held secret by the Pentagon.
Government secrecy belongs to the UFO phenomenon.
I don't want to sound like a fatalist, but I doubt that we're about to cross a threshold to full transparency and final disclosure. Why? Because we've walked to the brink of disclosure time and time again but then turned around to leave everything secret.
This doublemindedness is endemic. Belief in a government conspiracy is built-in to the UFO phenomenon, especially in America. Suspicion of government conspiracy goes with UFOs like fries go with a Whopper.
What do I mean by this? Let me briefly recite the well-known history (Hynek 1972). Here's the moral of the story: anti-government complaints are co-primordial with the UFO experience itself.
At the risk of oversimplification, let me remind you that the contemporary UFO phenomenon begins in June and July 1947. In June, pilot Kenneth Arnold gave us the name, "flying saucer" after watching nine discs flying near Mount Ranier. In July of that year the debris of a crashed space craft was found near Roswell, New Mexico. The government's debunking of witness reports is remembered to this day. Today's paradigm became fixed at that early stage in the story.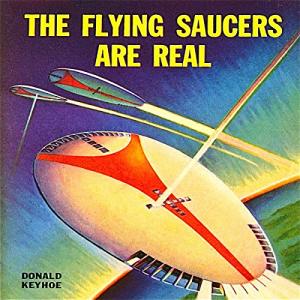 Beginning in 1950 a new genre was born: the flying saucer book. The first of the new genre was Donald Keyhoe's The Flying Saucers are Real. In Keyhoe's "Author's Note" prior to the first chapter, Keyhoe complained that the US Army Air Force "denied the existence of flying saucers" (Keyhoe 1950, 6) Here's what's so important: before describing flying saucers themselves, Keyhoe was already whining that the existence of extraterrestrials was being denied by the US government.
Following on the tail of Keyhoe's work was the 1951 book by Frank Scully, Behind the Flying Saucers. Scully's "Author's Preface," dated Decoration Day 1950, includes a blistering denunciation of the US government.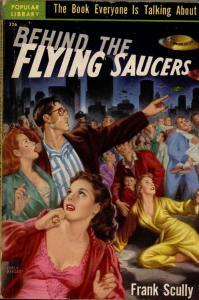 "Between the people and the government today lies a double standard of morality. Anything remotely scientific has become by government definition a matter of military security first; hence of secrecy, something which does not breed security but fear. If we see anything unusual, even in the skies, we the people must either freeze our lips, like a Russian peasant at the sight of a commissar, or give our names, addresses, business connections, and testimony to be screened and filtered by anonymous intelligence officers….There is only one thing to do under such a setup. Expose their tactics." (Scully 1951, 3)
Here's my cultural observation: we don't want to simply meet the alien piloting a landing spacecraft. Rather, we want the confidence that Uncle Sam knows more than we do. We want the confidence that the Pentagon has gained knowledge from the stars that will make the US military omnipotent.
What is the spiritual message in the demand for disclosure? Knowledge and power!
Here's my hypothesis. The UFO phenomenon is in its depth a spiritual phenomenon. Among other things, knowledge combined with power generates its religious energy. Terrestrial knowledge of heavenly truths gives the knower—in this case the UFO experiencer or UFO investigator–proximity to omniscience if not omnipotence.
Does the Pentagon resonate with symbolic power? You betcha!
Let's look at the symbolic power of the US government. Not its actual power, but it's symbolic valence.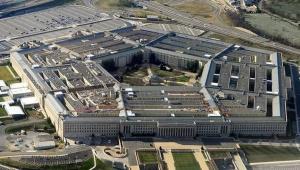 The UFO phenomenon began in the wake of World War II after the Allies defeated the Axis and the United States dropped two atomic bombs. The world was overawed with American ingenuity, science, and military might. Since then, virtually every US president has bragged that his country is the most powerful nation in the history of the world. This bragging about American power provides a myth, a conceptual set, a framework within which daily experience becomes interpreted.
The public imputes to the American government more power than it actually has. Even more subtly, the public imputes a level of disguised sacredness to the American nation.
But, in a post-war era when science has replaced religion, such imputed sacredness dares not be cast in traditional spiritual terms. So, flying saucers provide us with scientized angels. The visiting spacecraft as extraterrestrial technology bless earth as they descend from the heavens. To think that the Pentagon has learned heavenly secrets through reverse engineering suggests even more power than the atomic bomb.
The combination of power and secrecy gives the Pentagon a holy patina. In the UFO imagination the Pentagon shares some of the attributes of the holy, the mysterium tremendum et fascinans.
It is important that full disclosure never takes place.
Despite UFO whistleblowing, it is important that full disclosure never takes place. Should we the public learn everything the US military already knows, then the sacred valence of extraterrestrial knowledge would lose its secrecy, its mystery, its imagined potency.
Periodic whistleblowing functions as surrogate shamanism. UFO whistleblowing divulges a partial revelation that only hints of more that is not revealed. The whistleblower event reminds us that heavenly gnosis exists. But it keeps the extraterrestrial treasure out of sight. We can only wonder in awe and quiet reverence.
My hypothesis is that reaction formation is at work. The more the disclosure demanders whine and stomp their feet over government recalcitrance, the more worshipful respect we show for the Pentagon as a mysterious center of sacred power. Protest is almost a form of secular worship.
Conclusion
Maybe this wave of UFO whistleblowing will finally wash the truth up onto the shores of human knowledge. But I doubt it. I doubt it because we've heard the UFO whistle blown again and again for three quarters of a century while the alleged truth has remained mysteriously hidden.
If you wish to follow up on this topic, try these links.
Are alien scientists the real gods?
Would confirmation of extraterrestrial life cause a crisis for terrestrial religion?
▓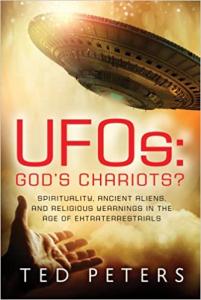 Ted Peters directs traffic at the intersection of science, religion, and ethics. Peters is an emeritus professor at the Graduate Theological Union, where he co-edits the journal, Theology and Science, with Robert John Russell on behalf of the Center for Theology and the Natural Sciences, in Berkeley, California, USA. He authored Playing God? Genetic Determinism and Human Freedom? (Routledge, 2nd ed., 2002) as well as Science, Theology, and Ethics (Ashgate 2003). Along with Martinez Hewlett, Joshua Moritz, and Robert John Russell, he co-edited, Astrotheology: Science and Theology Meet Extraterrestrial Intelligence (2018). Along with Octavio Chon Torres, Joseph Seckbach, and Russell Gordon, he co-edited, Astrobiology: Science, Ethics, and Public Policy (Scrivener 2021). He is also author of UFOs: God's Chariots? Spirituality, Ancient Aliens, and Religious Yearnings in the Age of Extraterrestrials (Career Press New Page Books, 2014). Look for his newest book, The Voice of Public Theology, a collection of previous articles. See his website: TedsTimelyTake.com.
Ted is former Louisiana State Director of investigations for MUFON (Mutual UFO Network) and currently is a member of SCU (Scientific Coalition for UAP Studies).
▓
Notes
[1] The Department of Defense has shot down Grusch's allegations, telling The
New York Post
that the All Domain Anomaly Resolution Office — formerly the UAP task force — "has not discovered any verifiable information to substantiate claims that any programs regarding the possession or reverse-engineering of extraterrestrial materials have existed in the past or exist currently."
References
Hynek, J Allen. 1972. The UFO Experience. Chicago: Regnery.
Keyhoe, Donald. 1950. The Flying Saucers are Real. New York: Fawcett.
Peters, Ted. 2014. UFOs–God's Chariots? Spiritualiy, Ancient Aliens, and Religious Yearnings in the Age of Extraterrestrials. 2nd. Pompton Plains NJ: New Page Books.
Scully, Frank. 1951. Behind the Flying Saucers. New York: Popular Library.