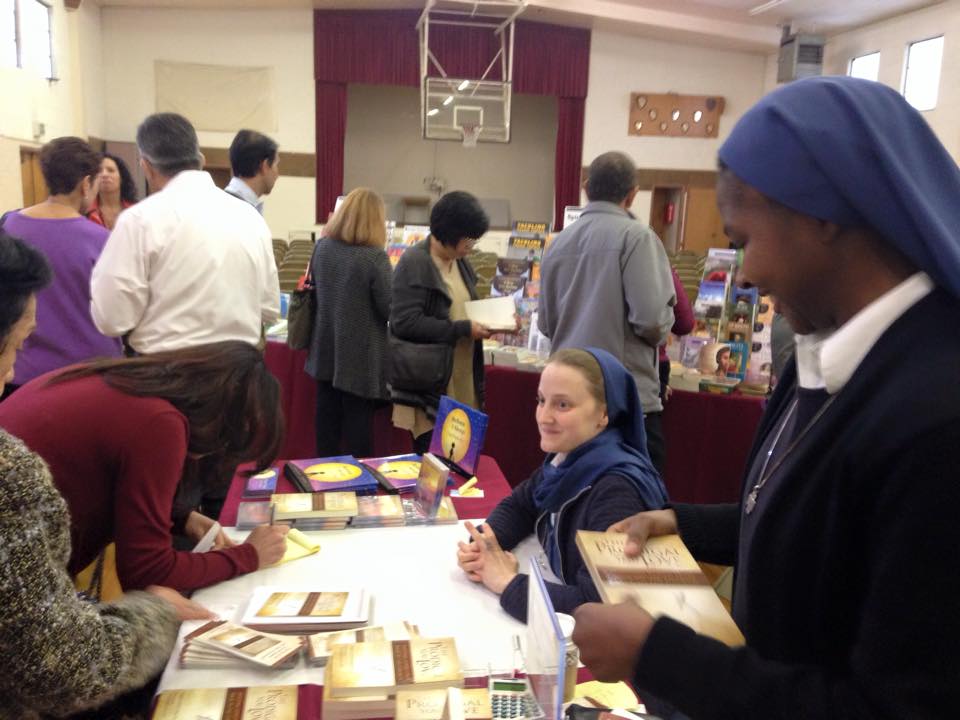 It is a blessing that so many people have been asking me for interviews in print and on the radio. And right now I am in the Bay Area in California, doing some promotion for my book.
But I am also starting to tire of hearing myself talk! Of course, that is probably just an introvert thing. I get tired of hearing anyone talk too much, even if it is myself.
Too bad I can't hole away for several days watching Netflix and eating peanut butter noodles. Now that I live in the convent, I have had to find new ways to recharge. Prayer is the major way of course but I also am in the habit of ducking into small spaces to stare at the wall for a few minutes.
Anyway, back to the topic at hand.
In case you are not like me and have not tired of hearing my voice, I wanted to share with you some of the shows and blogs that I have had the privilege to be on in the past few weeks:
1. Monique Ocampo interviewed me over at her splendid blog. Here is a preview:
What inspired you to write "The Prodigal You Love?"

I remember reading that JK Rowling described the entire Harry Potter series as falling "into her head." That seemed quite unbelievable (and creepy) to me. But I thought of this because The Prodigal You Love kind of fell into my head also.

However, there is no mystery for me about where the idea for my book came from; it definitely was an inspiration from the Holy Spirit. When I first joined the convent, people would ask me to pray for their loved ones who were away from the Church. This happens to many priests and sisters but I felt like God was tapping me on the shoulder every time it happened. Then one day when I was praying about a class assignment, the book just came to me. The title, even the chapter names just dropped into my head. The actual writing of the book was much more difficult, but the initial idea came so effortlessly and clearly that I knew it was from God.
Read the rest here.
2. Pat Gohn interviewed me on her podcast Among Women, which was really wonderful because she has been interviewing Daughters of St. Paul on her podcast for many years so I felt that I was taking part in a longstanding friendship.
My interview begins around 19:40 but the entire podcast is a great listen:
If you want to enter to win a free signed book, send Pat an email at amongwomenpodcast@me.com or to the Among Women podcast facebook page. The contest ends March 10th so enter now!
3. I also did an interview with On Call with Wendy Wiese for Relevant Radio. It was the first time I fielded call-in questions, which was terrifying and interesting all at the same time. But I prayed desperately to the Holy Spirit and I think he helped me out.
You can listen to the show and decide for yourself HERE or download it on iTunes HERE.
That's all for now.
After I recuperate from acting like an extrovert for too many days in a row, I'll be back and will blog something more substantial and edifying soon.
Love and blessings to you all.