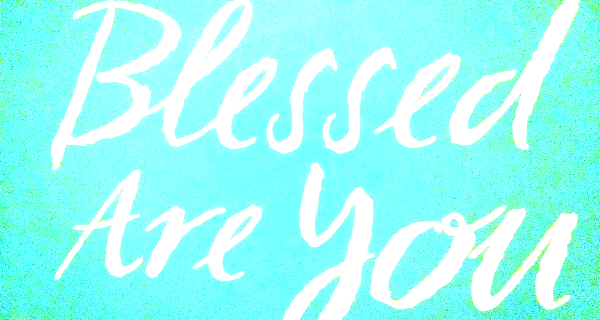 Melanie Rigney sent me her new book Blessed Are You: Finding Inspiration from Our Sisters in the Faith in the mail with a sweet note and nary a request to post a review.
I decided if I had some time, I would read it and give it a review. But what started out as a favor for a friend turned into a really pleasurable reading experience.
Every night before going to bed, I would open up Melanie's book and read a chapter on one of the Beatitudes and the corresponding lives of the saints.
I love the idea of connecting the Beatitudes with lives of the saints. The Daughters of St. Paul recently published a book, Saints Alive: The Gospel Witnessed, which includes narrative-style lives of the saints connected with excerpts from the Gospels, including the Beatitudes.
Melanie does something similar in her book, but she focuses exclusively on female saints who lived the Beatitudes in heroic ways.
I was pleased to see that Melanie included some relatively unknown saints, including St. Germaine Cousin.
This lovely, humble saint invited herself into my life when my brother decided to sketch her after becoming fascinated with her story. Germaine's right arm was paralyzed at birth. Possibly due to her disabilities, Germaine's step-mother treated her terribly, forcing her to sleep in the barn and feeding her very little. Despite the terrible treatment she received, Germaine responded to her step-mother only with respect and love. Amazingly, Germaine's kindness eventually led to her step-mother's conversion.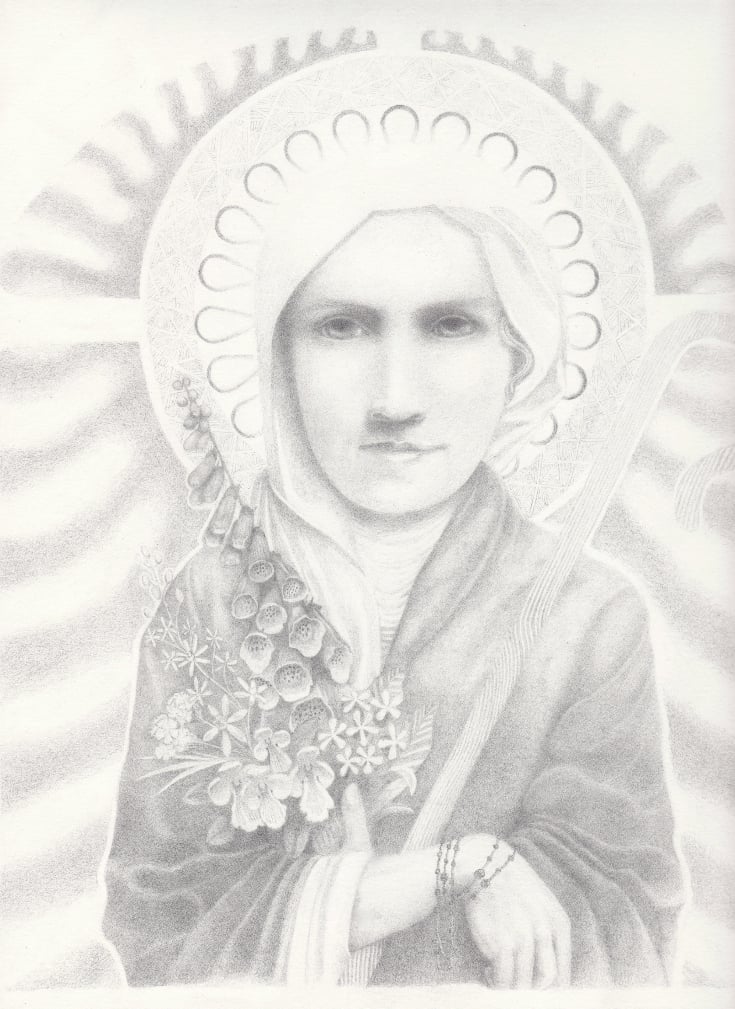 For me, Germaine is a model of forgiveness. In the most bitter circumstances, Germaine found sweetness in God, and that was all she needed.
As Melanie writes:
All Germaine had was her love for God, and it drew her closer and closer to the Kingdom of heaven. She was so devoted to daily Mass that when she would hear the bells announcing it was imminent, she would plant her distaff wherever she was and leave the sheep to the tender mercies of her guardian angel. Not a single sheep was ever lost … Yes, God was all she had, and he was so much that she had to share him.
If you enjoy reading about the saints and are interested in connecting their lives with the lessons of the Beatitudes, I heartily recommend this book, it was a pleasure to read (and hopefully it will help me to live out the Beatitudes in my own life!)