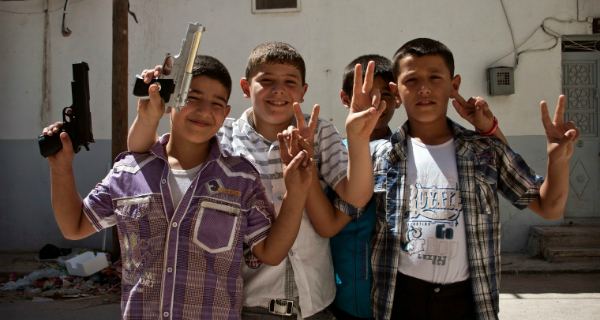 These are two letters from Maronite Archbishop Samir Nassar in Syria, translated by Sr. Margaret Charles Kerry, FSP.
It is unprecedented that the archbishop would write two letters in one week. Please keep the people of Syria and Iraq in your prayers. If you are able to make a donation, please do. Information at the bottom of the letter. – Sr. Theresa Aletheia
His first letter:
BROKEN DREAMS
1) EXODUS OF YOUTH
This absurd war, which has torn Syria for five years, pushes a number of young Syrians to flee violence, military service, death and chaos. With the closure of consulates and refused visas, the young spend their fortune and ruin their families to join illegal underground immigration which is costly and dangerous; some drown, and others are vandalized. Often unwelcome and ignorant in foreign languages, these young Syrians live in isolation wrought with suffering and a bitter silent hatred. They lost everything only to live in solitude and perdition. They want their Church which has been unable to help and hold them, and their country, now borderless and torn by a war that feeds hatred and Syrian youth, asset of the future, losing hope turn their back on their homeland so much in need of them. Their dreams are broken in the ruins of their beautiful country. A one-way trip. What a waste.
2) MILITARY CHILDREN
The tragedy does not stop at the departure of young children. Syrian youth, who have awaited peace for five years, revolt against lives of misery and abandonment. Driven by academic failure, by poverty and by blocked prospects, they join armed groups and prove to be audacious fighters and executioners with hearts of stone, war machines drawn into violence without fear or goals. An issue which worries the Church and troubles the minds of its pastors. This terrible consequence of a war that has lasted too long is that instead of saving the children from these atrocities they were plunged into total violence. To destroy childhood is to break innocence and to kill hope. The most beautiful dream of life is broken. How do we restore the pure spirit of these children? What will the Resurrection be in a country with the absence of young people and children?
"Rescue me from my enemies, LORD, in you I take refuge." Psalm 143:9
"You who control the course of world events…" Daniel 2:21
His second letter:
LIVING UNDER THE BOMBS
Part of the war in Syria is to live under indiscriminate bombing, a kind of Russian roulette which is always unpredictable. This Sunday, August 23, 2015 a rain of mortars fell on the neighborhood including two shells on the roof of the church. Since it is constructed with stone vaults it held despite the damage: cracks larger than arches, water tanks and fuel tanks ripped open, air conditioning out of service. The nearby Latin Church and several families in the neighborhood were also affected. Nine people were killed and forty seven innocent and poor were wounded. These are people who have not able to leave the country and escape the fighting. Of those who died survivors say: "You won't have to see and live this cruel tragedy without end. You won't see your children, your friends and your neighbors suffer and die in the blind violence and fanatical killing unable to save them or help them without understanding why." The survivors bury the dead without having been able to treat the wounded since they lack means and competence. They sink into silent prayer before the relics of martyrs, the seeds of Faith.
Damascus August 24, 2015
+Samir NASSAR
Maronite Archbishop of Damascus
– – –
Catholic organizations on the ground providing aid:
Please share this letter, talk about it at the dinner table and at work and help raise awareness for the people in Syria. We cannot tire of bad news, as Christians we are called to carry the burden of others who are suffering and to help in any way possible.
If you would like to pray the Stations of the Cross for Persecuted Christians written by Archbishop Samir Nassar, they can be found here.