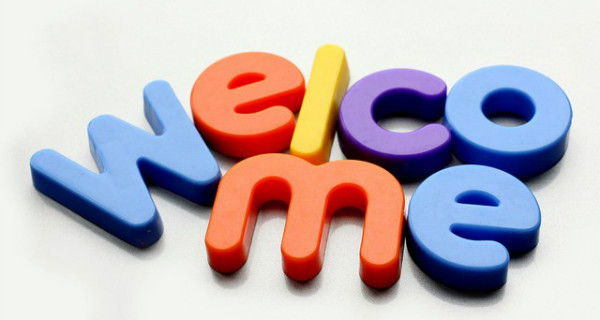 By Sr. Marie Paul Curley, FSP
Today our Holy Father Pope Francis arrives for his first-ever visit to the United States.
These five joy-filled days with Pope Francis are a time to celebrate being Catholic!
As American Catholics, we have a lot to thank God for: the gifts of life, family, home, Baptism and the sacramental life in Christ, the freedom to share and practice what we believe, a peaceful society, material abundance that provides for our needs, and a Holy Father who inspires us with his practical and joyful faith.
Rejoicing in the presence of our Holy Father among us this week, we also want to open our hearts to listen to his invitations, to transform the little corners of our world into being more Christlike.
As the cities of Washington, D.C., New York, and Philadelphia roll out their red carpets for the Pope's historic visit, I am trying to make sure that I take just as much care to prepare my heart to receive the message that Pope Francis comes to share with us. I believe that those of us who really listen to the Pope during his visit will hear a special invitation from God, and I want to be ready to receive it.
There is a particular reason why Pope Francis is visiting the USA this week: the World Meeting of Families taking place in Philadelphia, which will conclude with the visit of the Pope this weekend. Next to the gifts of life, Baptism, and vocation, the gift of our families is one of the greatest we can receive, since our family is where we begin not just our life, but our journey to holiness.
The canonization tomorrow of St. Junípero Serra offers us the opportunity to reflect on what it means to be an American and a Catholic. You can learn more about our newest American saint at www.stjunipero.org, including an honest look here at the controversy surrounding his canonization. 
Other American saints include: the North American Martyrs, St. John Neumann, St. Francis Xavier Cabrini, St. Rose Philippine Duchesne, St. Théodore Guérin, St. Damien of Molokai, St. Elizabeth Ann Seton, the recently canonized Sts. Kateri Tekakwitha and Marianne Cope, and St. Katharine Drexel, who could have lived in luxury but instead renounced a comfortable life and chose to serve the needs of those on the periphery of the society at her time. 

You can read the fascinating story of this American saint here

. 
Be assured of our prayers for you during this historic week! May God bless you.

Sr. Marie Paul Curley, FSP she writes for the digital departments of Pauline Books & Media, and occasionally fits in a new book. Her most popular book is 
See Yourself Through God's Eyes: 52 Meditations to Grow in Self-Esteem
, and her newest book is 
Soul of Christ: Meditations on a Timeless Prayer
. Sr. Marie Paul has a B.A. in communication from Emmanuel College, Boston and she blogs at 
Windows to the Soul
 and 
CoauthorYourLifeWithGod
.