I asked my friend Monica to write a Christmas post, and I consider this lovely piece to be a Christmas gift to all of you dear readers. I have been friends with Monica for many years. When we were children we would write to each other as if we were the Brontë sisters and pass a journal back and forth in which we would write magical stories about fairies. I hope you enjoy this beautiful piece by a lovely person and a dear friend. – Sr. Theresa Aletheia
By Monica Madden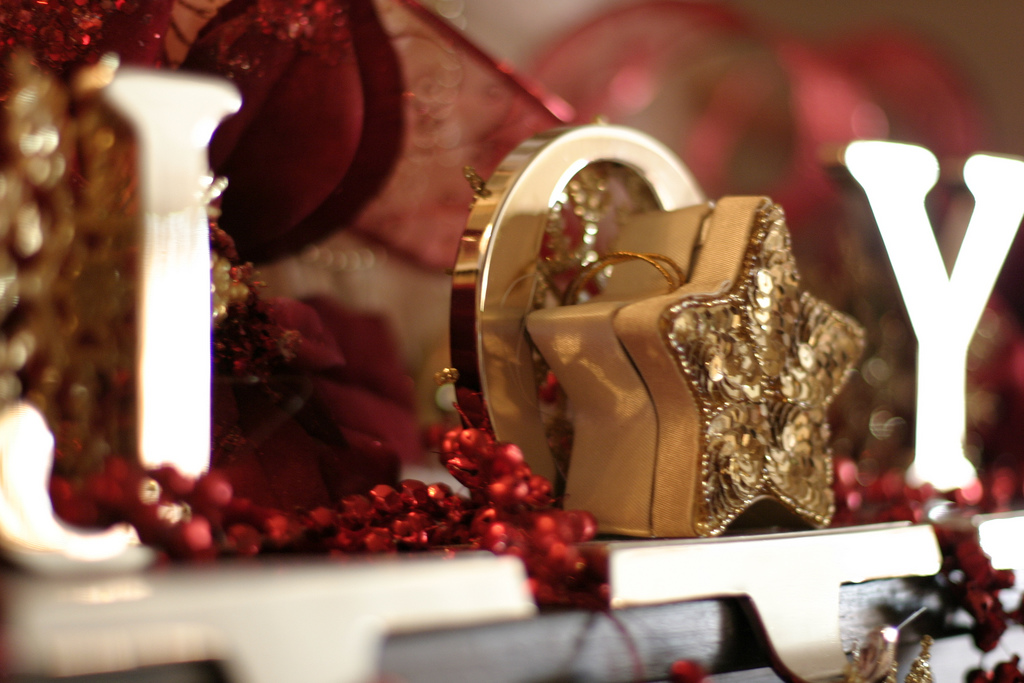 Growing up the oldest of 5 children in a Catholic family, the Advent/ Christmas season has always been my favorite time of year in the Church.
To my child's mind, Christmas was the high point of the liturgical year (CCD lessons on the Easter Triduum notwithstanding).
Of course, the fact that I share my birth date with the celebration of our Lord's might have had something to do with my fondness for the season, but only partially. Even as a child, I found myself less excited by the actual day, and its attendant food and gifts and general merriment, and more captivated by the anticipation that grew within me throughout the four weeks of Advent.
There was nothing about the season I did not love.
The felt Advent calendar my mother made, a pocket for each day leading up to Christmas, with a scripture verse written on an index card on the outside and inside cut-out animals and shepherds and angels that became the nativity scene we created day by day, taking turns pinning each piece (I always managed to go back and adjust my siblings' pieces later, as I was convinced none of them had placed their pieces correctly).
The Advent wreathes, both on our dining room table and at Church, the purple and rose adorning both the church and clergy, the joy I felt in singing O Come O Come Emmanuel.
The rare moments of quiet and darkness and stillness, when I could sit and watch the snow falling outside my bedroom window, or lie on the living room floor beside our Christmas tree, the lights on the tree the only ones lit in the living or dining rooms. I would contemplate the nativity scene before me, complete but for the baby Jesus, convinced the stillness I experienced in the cold and dark of an Ohio December were the same Mary and Joseph, the shepherds and angels and wisemen and, eventually, the baby Jesus, experienced 2000 years prior.
In those rare moments of quiet and solitude (those of you who come from large families know just how rare such moments can be), there were two books I turned to year after year, and still do, without fail: The Birds' Christmas Carol by Kate Douglas Wiggin, and Take Joy by Tasha Tudor.
The Birds' Christmas Carol tells the story of little Carol Bird, so named because she was born on Christmas Day, as her mother listened to the children's choir singing carols from the church next door. Carol is a very sweet and loving child who feels blessed to share her birthday with Jesus.
She tells her uncle every Christmas morning when she wakes up she says, "It's Christ's birthday…and mine", always conscientious of the true reason for the holy holiday.
I remember how much that sentence struck me the first time I read it – at the ripe old age of 10 years – when I realized I never thought first of Jesus' birthday when I awakened on Christmas morning, a mistake I have since tried very hard not to repeat.
Carol becomes ill at a young age and as it becomes apparent one year that she is not going to get well, her only desire for Christmas is to invite the large less well-to-do family next door into her home for a Christmas dinner and celebration.
I still read this book every Christmas – and cry each time – and ask myself the same questions – am I a better person because of the trials I face each day? Do I seek out occasions of selflessness, of giving of myself to my neighbors, near and far? Am I thankful for the trials and difficulties in life, looking at them, as Carol did, as blessings, and opportunities to keep Christ at the center of the holiday?
The other book I still turn to is Tasha Tudor's Take Joy; an anthology of sorts, it has a little bit of everything: Christmas thoughts and poems, carols and traditions, stories and recipes, all delightfully adorned by Ms. Tudor's beautiful illustrations. It was in this book that I first read O. Henry's beautiful The Gift of the Magi and Chesterton's poem "A Christmas Carol", that I first learned "The Cherry Tree Carol", and how to make gingerbread tree ornaments and taffy.
But the heart of the book – at least for me – is the letter written by Fra Giovanni in the 16th century, from which the book's title is derived. Abbreviated, it reads:
I salute you! There is nothing I can give you which you have not; but there is much that, while I cannot give, you can take.

No heaven can come to us unless our hearts find rest in it today. Take Heaven.

No peace lies in the future which is not hidden in the present moment. Take Peace.

The gloom of the world is but a shadow; behind it, yet within our reach is joy. Take Joy!

And so, at this Christmas time, I greet you, with the prayer that for you, now and forever, the day breaks and the shadows flee away.
Heaven and peace and joy.
All present, not at some future point, but in the here and now, all ours for the taking. This is what I strive for – admittedly not always successfully – each Advent season. It isn't possible, for me at least, to wholly avoid the hustle and bustle – there are still family members to find gifts for, and Christmas cards to be written and mailed, and baking to be done. But in the midst of all the busyness, in this season of preparation and anticipation, I still try to find a quiet solitary moment or two to lie on the living room floor under the tree, and contemplate the nativity scene before me.
There, in the yet-to-be-occupied manger, is the heaven our hearts can find rest in. There is the peace, both of this present moment and all those yet to come. In a world that seems increasingly filled with darkness and gloom and shadows, there is joy.
Concrete, absolute joy.
And so this is my prayer, in this Christmas season where we celebrate Christ's birthday and in the new year to come, that we can all take heaven, and peace – in the beginning of our liturgical year, particularly this Jubilee Year of Mercy, in the birth of our Savior, and in the company of beloved friends and family – that we can all take joy.