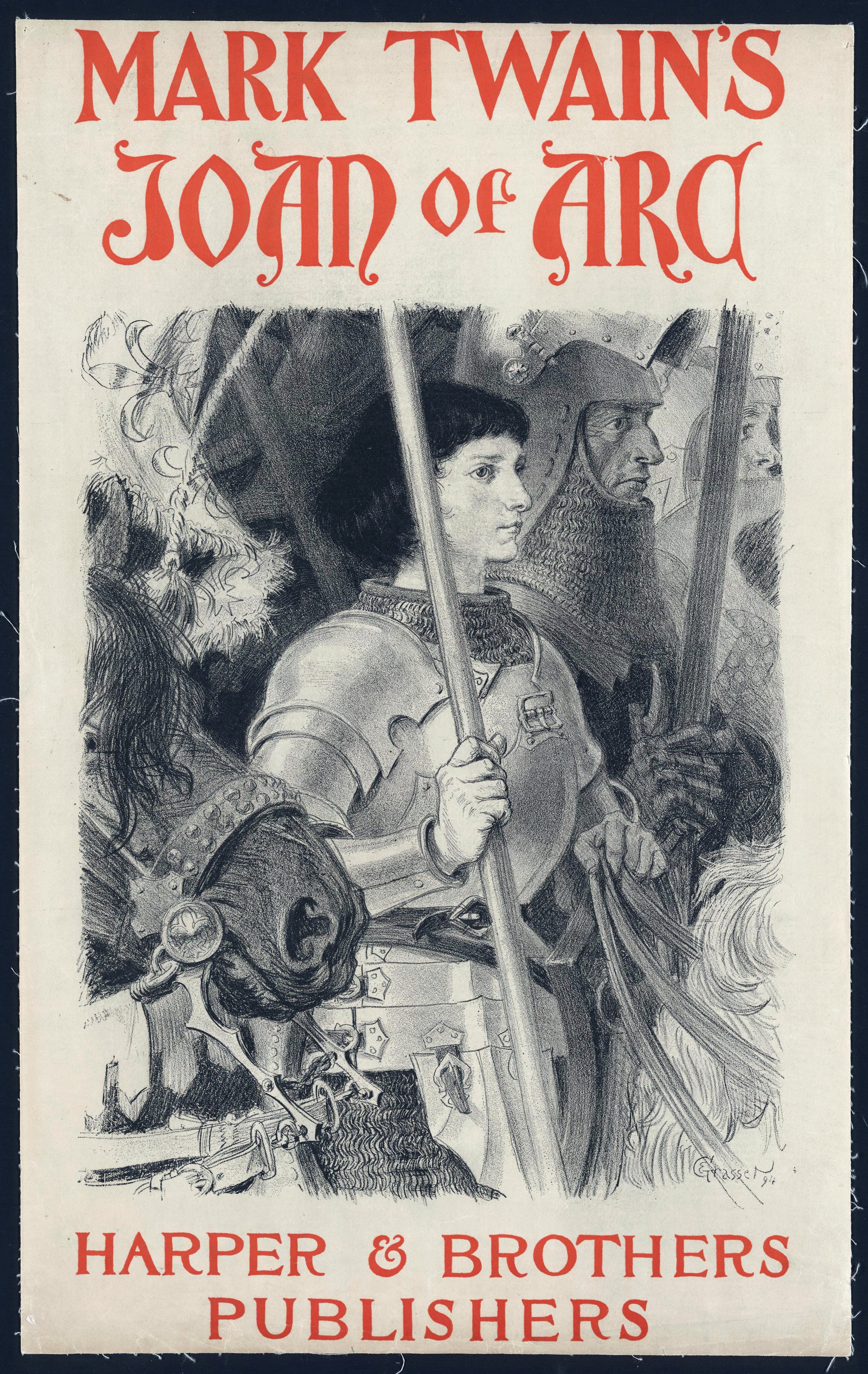 I have always had a fascination with Joan of Arc, the young peasant Saint who led the French army to victory over the English in Orléans.
Faith has an amazing way of bucking stereotypes and norms of the times in which people live. Because when people believe in God, they believe that strange things are possible, and that God's will can sometimes be played out in unsuspecting ways. A young girl acting as God's army general in medieval France would not have happened in a country of unbelievers.
Of course, we all know how Joan's story ended. She was burned to death as a heretic after being captured by the English. The complicity of Church officials in her death is a sign that amidst sin and lack of faith within the Church, God raises saints from the most unsuspecting of places. Joan's steady, assertive confidence in the trial transcripts reveal a maturity that enables her to not be scandalized by the sins of her fellow humans, but to see beyond the sins of the Church to the Head of the Church, Jesus.
I have always wanted to read Mark Twain's Joan of Arc, and hope to pick it up when I go home to visit my family this year. I have an old copy with a gold-embossed cover tucked away in a closet in my parent's house.
Mark Twain's baffling fascination with Joan of Arc captures partly why I love her. She entrances so many, including the least likely of characters.
Mark Twain, an anti-Catholic nonbeliever who has a distaste for the French said this of the French Catholic Saint:
[She was] by far the most extraordinary person the human race has ever produced.
Even Madonna just released a song entitled "Joan of Arc" in which she sings:
I'm not Joan of Arc, not yet
I'm only human.
It is interesting to observe the way that female Saints like Joan of Arc enthrall people who in other areas of their life are quite uninterested or even antipathetic toward the Catholic Church. I think this is because the female Saints represent an emancipation of the feminine genius, a true "feminism," that emerged far before the modern movement. They truly are fascinating characters who broke through in a time when females were considered less than, unintelligent and weak.
This is not the say that the Church has perfectly recognized feminine dignity from the beginning of its birth, but there is something in the life of faith that demands respect for the way God works in unexpected ways, with unexpected people.
This pattern is evident when God spoke through an angel to the peasant girl named Mary, who was about the same age as Joan when she also first heard the voice of an angel.
Well, anyway, enough about my fascination with this lovely saint and on to the gorgeous paintings I found.
Here they are in no particular order:
1. Sleeping Joan of Arc,  George William Joy (1844 – 1925)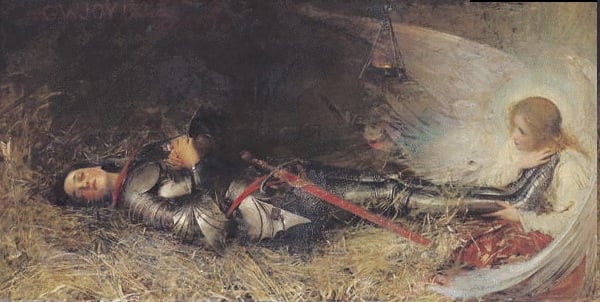 2. Joan of Arc, by Gaston Bussiere  (1862-1928)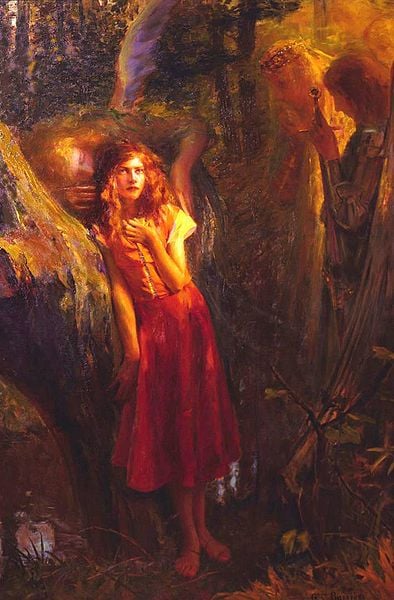 3. Joan of Arc, Dante Gabriel Rossetti, (1828 – 1882)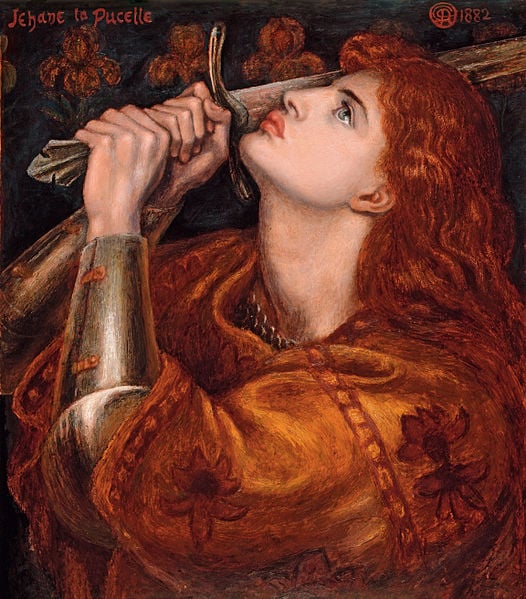 4. Joan of Arc,  Jules Bastien-Lepage (1848–1884)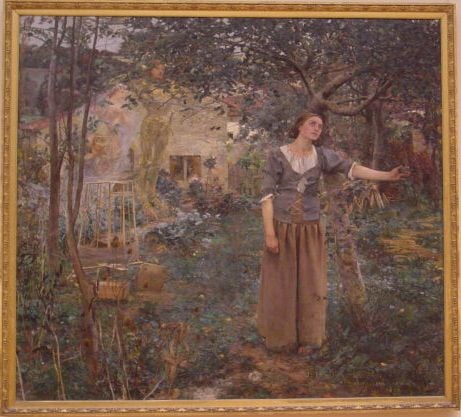 5. Joan of Arc, John Everett Millais (1829–1896)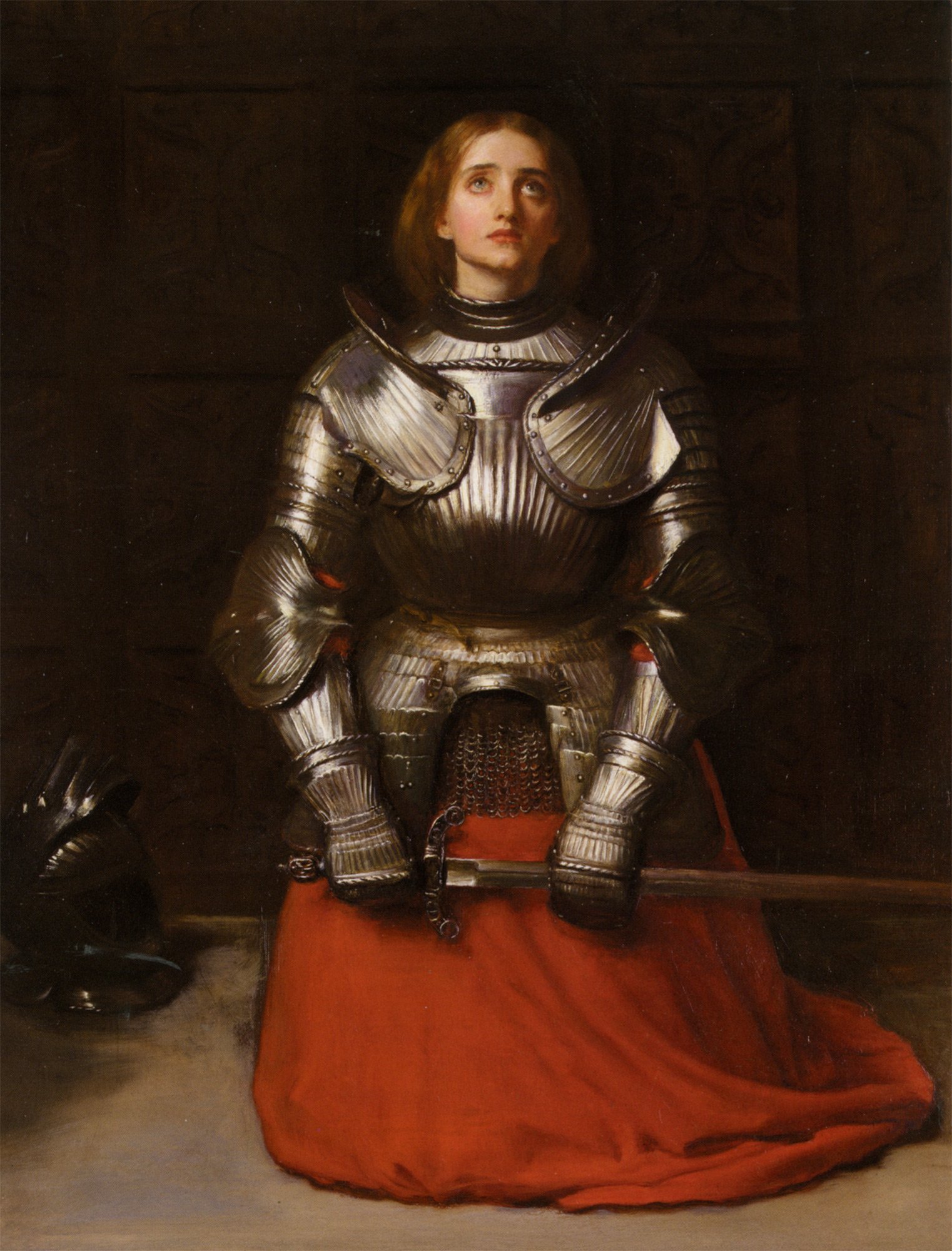 6. Joan of Arc, Alphonse Mucha, (1872–1953)

7. Maid of Orleans, Jan Matejko, 1838-1893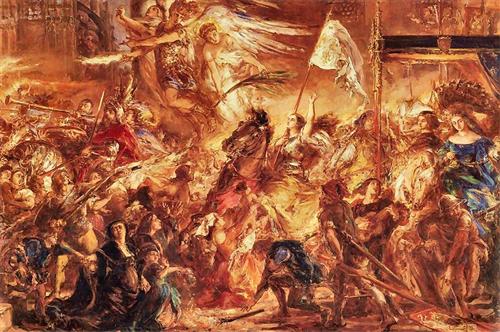 8. Jeanne d'Arc, Albert Lynch (1851-1912)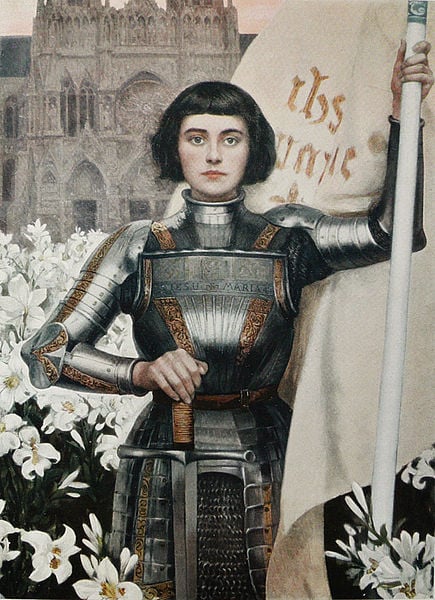 9. Joan of Arc at the Coronation of Charles VII,  Jean Auguste Dominique Ingres (1780-1867)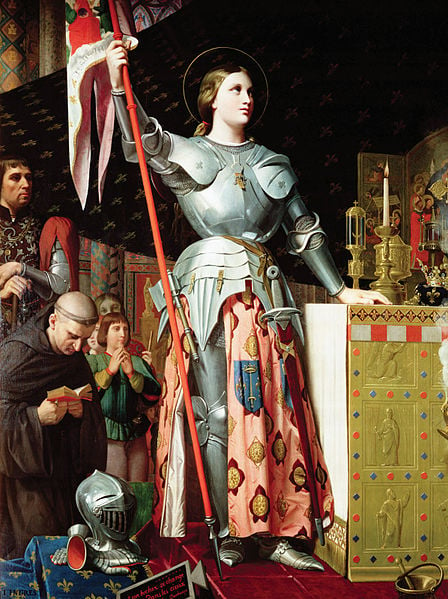 10. La vision et l'inspiration,  Louis-Maurice Boutet de Montvel, (1851-1913)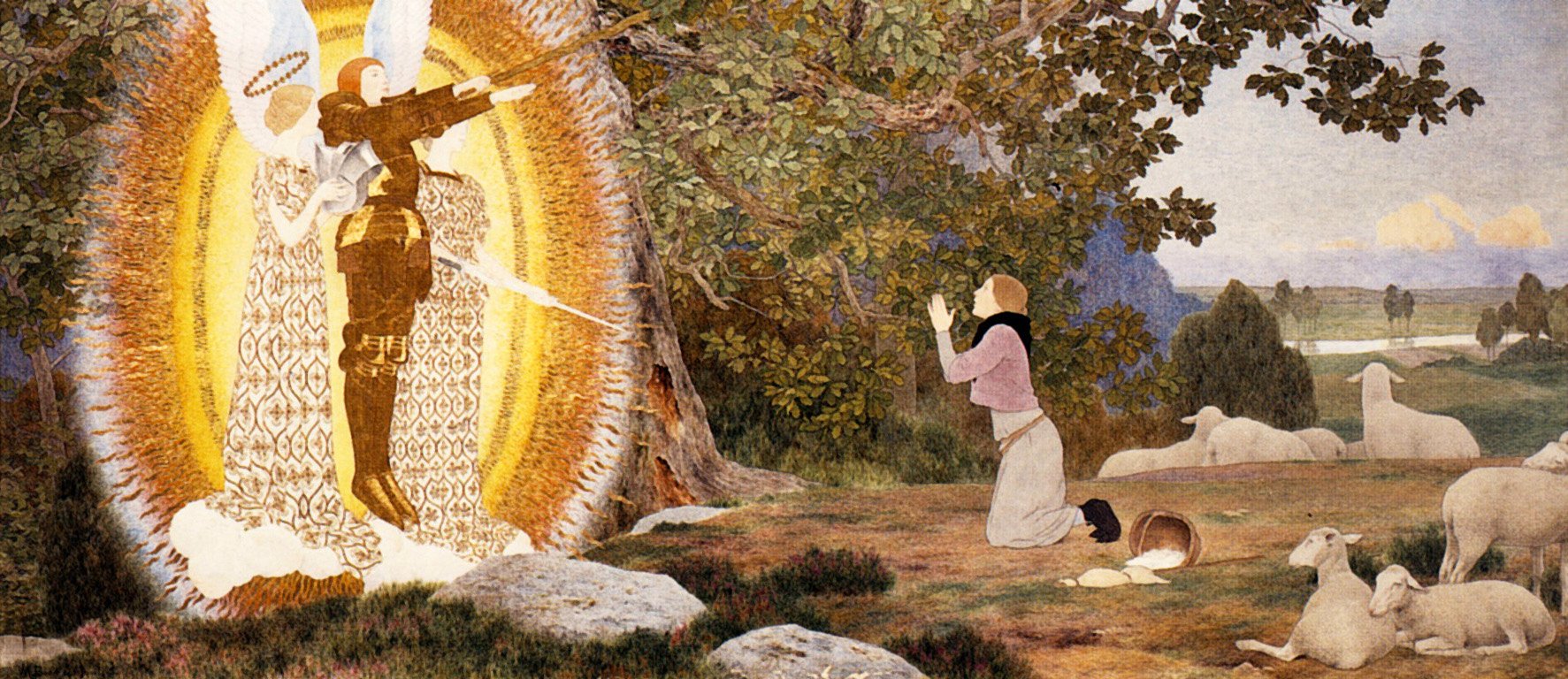 And here is a modern work that is not in the public domain, but you should check it out HERE.
Which one is your favorite? My favorites are #5 and #8.