"[The Magi] are forerunners, preparers of the way, seekers after truth, such as we find in every age" – Benedict XVI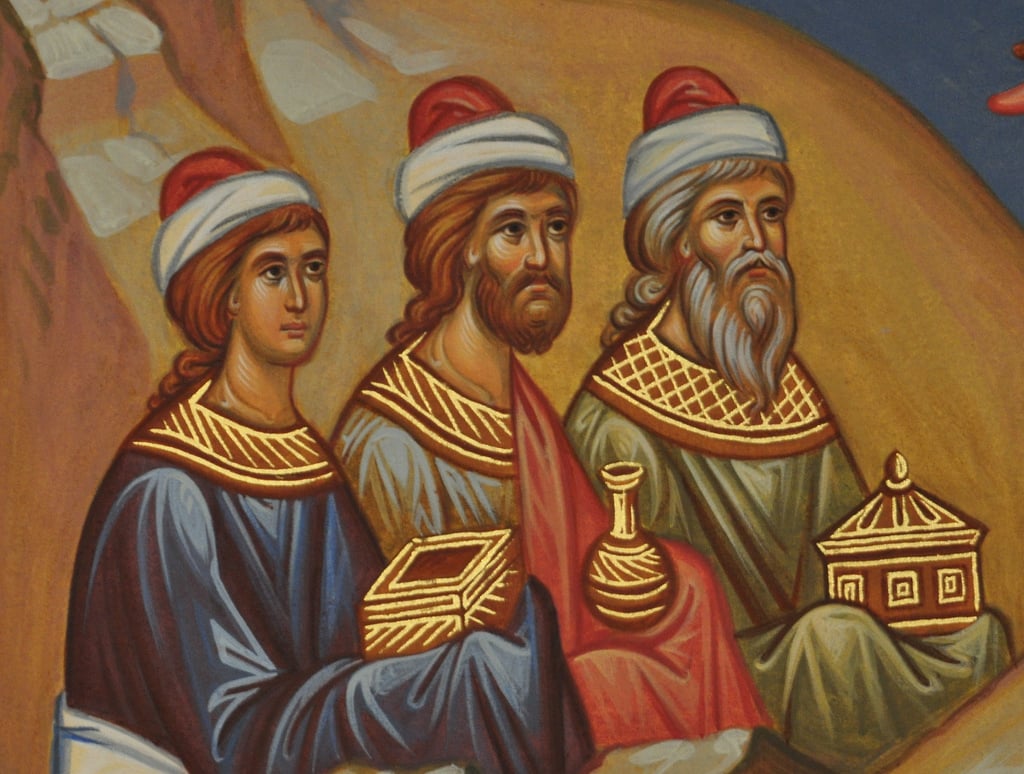 The kings followed the star in the hopes that it would lead them to the truth. They expected to find a king, but they found a babe in a trough.
Were they disappointed?
Or were they so in love with truth that they already knew it to be unexpected, surprising and far beyond human reasoning? Were they so in love with truth that when they saw the baffling scene, they simply bowed in adoration of the ineffable truth?
What did Mary and Joseph think when these foreign, Gentile men appeared at their door bearing gifts fit for King Solomon? Were they shocked? Did they wonder what kind of Jewish Messiah brings Gentiles to their door? Or were they so in love with the truth that they docilely accepted surprise and pondered it in their hearts?
How do I pursue truth in my life and allow myself to be pursued by it, by something greater than myself?
Do I have a mind that is flexible enough to change in the face of God's action in my life and in the life of the Church?
Do I love truth enough that I let it change the course of my  life as the wise men changed their route after meeting Jesus?
The magi left for their own country by another way (Matthew 2:12).
Do I let Truth invite me on unexpected adventures, even ones that force me to reach out to others, and strain my plans, my bank account, and my goals? Do I allow Truth to inconvenience me with the problems of others as a sign that I follow a Savior who came to save everyone, not just people like me, people I like, or even people who share my faith?
Do I plan my life around the Truth – ready at a moment's notice to gather my things and set off on a journey to follow a star or go to a foreign land? Does my life pivot around one person, one thing, one reality – that Truth is born and he wants me to follow him?
Truth is born and he wants me to follow him into the unexpected, the mundane, the monotonous, and the shocking. Truth is born and he asks us to trust him, to plan our life around his will, even when it brings us to unexpected places and in relation with unexpected people who are an inconvenience to our routine, our plans and our ideas of what God's plan should look like.
Truth is born.
Am I willing to leave my most treasured possessions, like the shepherds left their sheep, and my home like the Magi left their homeland and my plans like Mary and Joseph dropped everything, to do the one thing that matters – to follow the Truth?