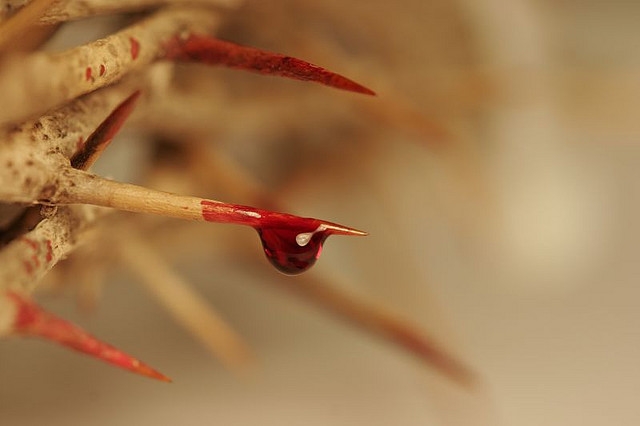 This is a Lenten letter from Maronite Archbishop Samir Nassar in Syria, translated by Sr. Margaret Charles Kerry, FSP. May we keep these suffering people in our prayers and offer sacrifices for them this Lent. – Sr. Theresa Aletheia
VIGILANT SERVANTS
It was Tuesday March 26, 2013, at 11 A.M. when shrapnel killed Deacon Camille on road to the church. Following his death, the parents of the priests were eager for me to leave, to leave Damascus. They were afraid for safety of their children. I proposed that the priests leave if they wanted to. The diocese does not have the right to keep them here under these conditions. They have all answered: "YOU REMAIN, WE REMAIN"
Providence has since protected us. Our deacon martyr had the role of distributing bread to the poor. The priests took over and each of them has become a social worker, good Samaritans who watch over the charitable activities in their parish. This is necessitated by the intense fighting in Syria and the waves of refugees that unfortunately arrive each day.
2015 was quite hard for the diocese: Two shells caused significant damage in the historic cathedral , the roof of the library caught fire and collapsed , the old sanitary facilities, built in 1958, succumb to the fire, and the room of Father Jean caught fire. The heavy restoration work was carried out by priests during my absence (health problems). They gave up days of rest in order to complete the work. In a gesture of rebellion against death and destruction, these courageous priests launched the construction of three chapels in the modest suburban districts, mobilizing the faithful around these three projects which are a sign of hope and faith in the future of the Church in Syria. This vitality highlights their pastoral proximity during this year of mercy and great suffering.
The first chapel, dedicated to the Martyrs of Damascus (1860), was inaugurated on January 8, 2016. Two other chapels will follow. This first one is a step on the path of reconstruction. Only the Lord gives peace. The Church and our Good Shepherd are proud of these priests, vigilant servants who cling to their mission under the bombs. They are the strength and future pledge of a martyred Christianity that refuses to die.
From Damascus, February 14, 2016.
+Samir NASSAR Maronite Archbishop of Damascus