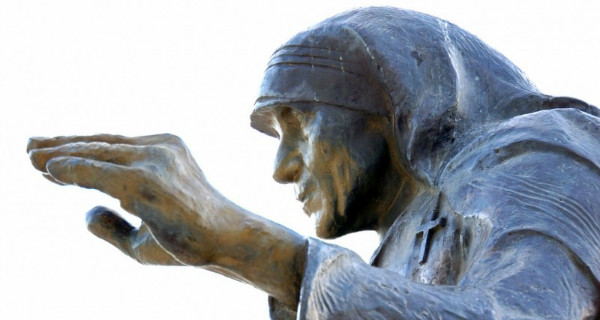 Four Missionaries of Charity sisters have been murdered by unidentified attackers in Yemen along with 12 other people.
The attackers have not been identified yet, but ISIS is active in the region and could be responsible.
From a story at the Religion News Service:
The women religious, members of the Missionaries of Charity, were killed when four armed men attacked the convent and home for the elderly in the southern city of Aden on Friday (March 4), the Catholic news agency Fides reported.

Two of the nuns were Rwandan, while one was from Kenya and another Indian, Fides said.

There were no immediate claims of responsibility but Yemen, on the southern edge of the Arabian Peninsula, is in the midst of a civil war that is also fueled by the involvement of outside nations.

The Islamic State group and al-Qaida affiliates have exploited the lawlessness and created safe havens in the south, where they have conducted numerous attacks.
Read the rest HERE.
Please pray for the repose of the souls of these religious sisters, the other men and women who gave their lives for Jesus, and for all people suffering for their faith all over the world.
Mother Teresa, pray for us.
UPDATE: Msgr Paul Hinder, the apostolic vicar to Southern Arabia made a statement making it clear that it is believed that the attack was religiously motivated. See here for more information.