After looking up Bible verses about renewal, I found Psalm 94, which praises God as an everlasting refuge. I'm grateful to have come across this Psalm after coming out of a recent rough patch. God actively gives us peace of mind, overcoming the many worries of the heart.
"When I said, 'My foot is slipping,'
your unfailing love, Lord, supported me.
When anxiety was great within me,
your consolation brought me joy." (Psalm 94:18-19)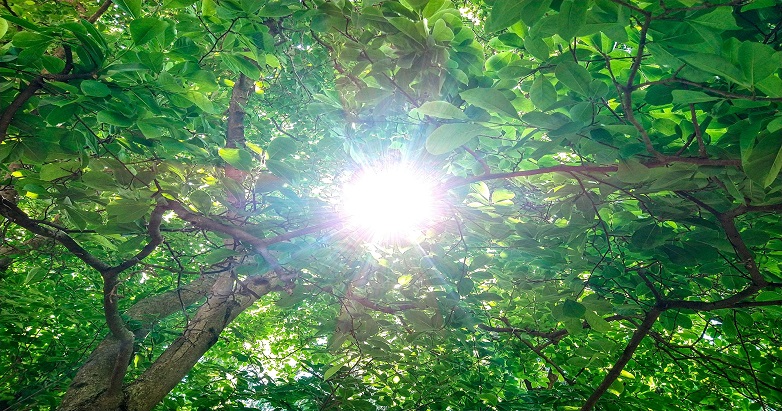 The Peace of God
What we read in this part of Psalm 94 reminds us of God's assurances of peace throughout our troubles. We see these reminders in the New Testament, through the words of Jesus and His disciples:
"Do not be anxious about anything, but in every situation, by prayer and petition, with thanksgiving, present your requests to God. And the peace of God, which transcends all understanding, will guard your hearts and your minds in Christ Jesus." (Philippians 4:6-7)
"I have told you these things, so that in me you may have peace. In this world you will have trouble. But take heart! I have overcome the world." (John 16:33)
Jesus told us straightforwardly that we'll have times of trouble in this life. After all, we're only human! None of us are weak for struggling.
One of my other favorite verses about God's peace is Psalm 107:29, which also works as an excellent foreshadowing for Jesus calming the storm:
"He made the storm be still, and the waves of the sea were hushed." (Psalm 107:29)
Whenever I read this Psalm verse, I see the storm and sea as direct analogies to turbulent anxiety and worries. No matter how vicious these may be in our life, God always knows how to make them be still.
Light in the Dark: Galadriel and Frodo
I love The Lord of the Rings, and I'm especially fond of the interactions between Frodo and Galadriel. Her words of encouragement lifted his spirits and also work as modern reminders to not give up, no matter how dark the future may seem.
This scene here contains what I consider Galadriel's most inspiring words to any member of the Fellowship:
After the Mirror of Galadriel shows Frodo what will happen if he fails his mission, he shows Galadriel his vulnerability. Frodo expresses to her how utterly alone he feels, and with empathy, Galadriel shows him her Ring of Power, Nenya. Perhaps more so than any other member or ally of the Fellowship, Galadriel understands Frodo's desolation.
Her words of empathy and validation encourage Frodo to admit his fear of pressing onward despite the odds. His confession and Galadriel's gentle response work as an excellent analogy for Psalm 94:18-19:
Frodo: "Then I know what I must do. It's just…I'm afraid to do it."

Galadriel: "Even the smallest person can change the course of the future."

–Frodo and Galadriel, The Fellowship of the Ring (2001)
In The Return of the King, Galadriel uses her powers to lift Frodo (literally) after his spirit and strength falter after encountering Shelob:
There's nothing wrong with knowing that you need a helping hand, especially in the darkest moments of your life. Taking Galadriel's extended hand rejuvenated Frodo's determination and enabled him to keep marching onward into Mordor.
Peace Be With You
Friends, don't be afraid to be honest with yourselves and others if you're overwhelmed with anxious thoughts about the future. Please don't make the mistake I've made recently, and hold it all in until you feel ready to burst.
That's what I did for the last couple of weeks, and it crippled me. I've always struggled with nasty migraines, but the stress I held in made them 1000x worse. This past weekend, my migraine was so debilitating that I came close to throwing up. This, despite taking plenty of painkillers and rest.
I can admit from firsthand experience that it can feel embarrassing or even shameful to open up to somebody else about anxiety. But refusing to acknowledge that we're not doing ok won't make us stronger. I had to remember this after telling my family about my recent struggles this past Memorial Day weekend.
Before I spent the weekend with them, my anxiety kept crushing me. After I opened up to them, while it was definitely nerve-wracking, my stress levels plummeted.
Don't be afraid to share your anxiety and fears of the future with God. He can more than handle them! And from what I've experienced, He sets the floor for us to open up to others likewise.
Peace be with you, friends!
Featured Image by Connor Brennan
Hello, and thank you for supporting my work here on Patheos! If you'd like to support me further, please feel free to "Buy Me A Coffee" here: