It's been a bizarre week of me learning a few important lessons. I've learned that scrutiny and discernment are vital when looking for a job. And perhaps more than anything else, I've been reminded that the attitude of punishing myself into success will never work.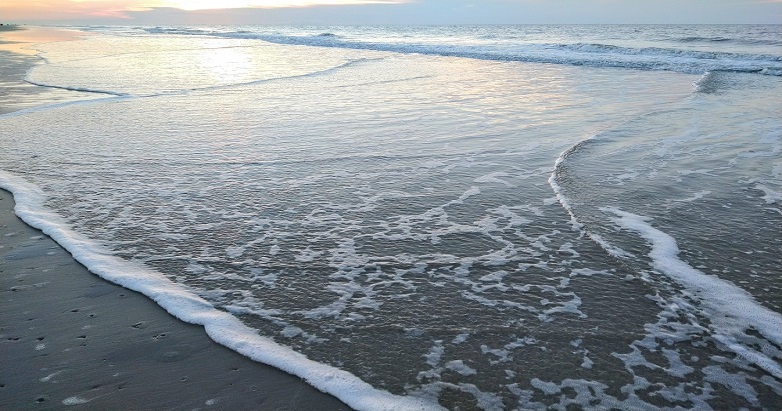 Confiding
It's important to me that I actively listen when anybody confides in me that they're not doing ok. After all, to me, that's the bare minimum of the Golden Rule. For some reason, I've had a hard time opening up to others about the rough points I've been through lately.
I'm 27 years old, and I can now (to my chagrin) confirm that I'm dealing with bizarre blood pressure issues after my doctor's visit this past Thursday. My doctor and I had a good talk about it, and we determined that on top of stress, seasonal allergies are so bad for me right now that they're conflating my head pressure.
She gave me an excellent nasal spray that's already helped me breathe so much better. That leaves, of course, the stress part.
Money, Money, Money (I wish it were funny!)
I have no regrets about leaving my last job in December; it turned into a toxic mess, and my ex-coworkers have told me that it's only gotten worse.
Leaving it behind was necessary for my mental and emotional well-being, but it also meant losing my income. Switching to freelance writing has been an adventure with an unfortunate amount of unpredictability. Some of my writing gigs fell through because my creative writing style wasn't a good fit for their work, and others never even took off because I got ghosted.
To my humiliation, I've had to ask my family for financial help at multiple points in the last few months. They've been a wonderful, loving rock, but it still fills me with guilt that I've had to ask them at all. Especially when other people I know don't have the ability to ask their loved ones for financial help.
This job hunt has been a nightmare. Not even retail stores have accepted my past experience, which threw me for a spin. Trying to apply for steady work on either LinkedIn or Upwork has been a struggle, too. Upwork has turned into a job (cess)pool where job posters continually refuse to follow up with any applicants, even when their posting receives 20-50+ applications.
I know that the only way to solve this is to keep trying, keep trying. But good grief, this has been exhausting on so many levels, and it's hard not feeling cynical about this process.
Stress Mess
It's all one lovely, vicious circle regarding my health lately. I've struggled with chronic migraines for years now, and they've gotten far worse along with this job mess. It's clear to me, my family, and my doctor that the stress keeps feeding into my migraines and amplifying them.
This stress, in turn, has led me to develop high blood pressure.
As if this wasn't alarming enough, my dentist asked that I get gum grafting surgery done again because, somehow, it looks like the stress has affected me there as well.
Oh yeah! It was when I went to the dentist last month for my checkup that I discovered I'm having blood pressure issues, along with them telling me that I might need a nightguard because I've been clenching my teeth at night. No doubt from stress, my oh-so-loyal "pal" lately.
In one sitting, I found out that I'm starting to have high blood pressure, I've been clenching/grinding my teeth at night, and I need gum grafting surgery again because it's all causing my gum line to recede.
Finding out all of this at once, in one day, was too much. When Mom asked me on the phone, "are you ok?" after I told her all of this, I couldn't help but momentarily break down crying.
That was a particularly rough low point, but it hasn't been all bad.
"Write" on the Money
One of this week's highlights was putting my foot down in response to a misleading job description. I got my hopes up when I found a $15-25 hourly writing job on LinkedIn for SEO content. It sounded perfect!
Too good to be true, rather. When I applied for it, the poster asked me to email his coworker for a paid writing test. She gave me plenty of information about the position, including that it only pays per article (at a rate starting at $35) and is explicitly about luxury realty.
I considered at least trying the writing test, except it was only potentially paid. Getting paid for this test article depended on whether you were hired afterward. Most writing jobs I've applied for pay you a decent sum for their test, regardless of whether or not you get hired. With misleading pay, content focus, and then this issue with the writing test, that was three strikes too many.
Y'know, as somebody who's been struggling to find steady work for months now, having to deal with what amounts to a scam job posting is infuriating. Especially when the job poster is somebody with years of credible writing experience who should've done better than bait beginner writers like me into wasting our time. I really got my hopes up with this, and it's hard not getting angry when I had reason to believe this could be my ticket to a steady income.
Yeah, No.
For much of my life, partly as a trauma response that I have to undo continually, I've striven to avoid "rocking the boat" and getting on somebody's bad side. I hate letting people down, but I also despise my goodwill as an applicant getting manipulated. There was no way I could go through with a job that turned out to be full of lies in its description.
I sent a polite but firmly assertive response stating my gratitude to this person for taking the time to share these details with me. However, I also told them that the discrepancies between the posting and their information meant I wouldn't be going further with the process.
Honestly, writing that response was more of a struggle than I thought it would be. And that really gets on my nerves. It tells me that I need to gently encourage myself to keep undoing this toxic "peacekeeper" mentality.
This, too, shall pass.
Hope
As ridiculous and troubling as the last few months have been, they've taught me a painful but valuable lesson.
Making myself stay up until 4, even 6 a.m. some nights, desperately trying to "get ahead of the game," isn't getting me anywhere. No doubt this bad habit of mine has fueled all of my health issues.
Ah, and behold this Psalm verse I found last night:
"It is in vain that you rise up early and go late to rest, eating the bread of anxious toil; for he gives to his beloved sleep." (Psalm 127:2)
My ESV Study Bible notes that this verse is a reminder that there's a difference between hard work and "restless anxiety". Egad. That sums up my recent late-night attitude to a T.
Part of it is my newfound love for photography. It keeps me sane and grounded, especially on the roughest days. But while I've loved reorganizing my online photography portfolio and submitting my work to Adobe Stock to get my pics licensed, sacrificing sleep for this has continuously backfired.
Not Knowing Sucks
Mom and I recently had an important talk where she reminded me that I'm not supposed to be crippling myself like this. While it's good to be confident and strive towards our goals, we're not supposed to sacrifice our health in the process. Which, I can't deny, I've been guilty of doing lately.
I know the hard work will pay off; I just don't know how. And I hate. Not. Knowing. It aggravates me to no end.
But confronting my fear of not knowing is a good reminder for me to reread Matthew 6:25-34, Jesus' reminder that crippling ourselves with worry avails us nothing.
Besides, if I really could add hours to my life by worrying, as Jesus mentions in Matthew 6:27, then at this point, I'd live to be 130 at least.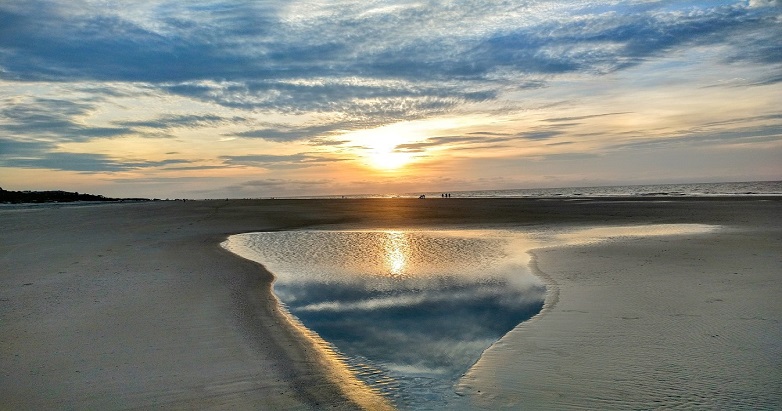 Featured Image by Connor Brennan
Hello, and thank you for supporting my work here on Patheos! If you'd like to support me further, please feel free to "Buy Me A Coffee" here: