So I know I said yesterday that I would try and post a recipe for pain au chocolat today. And, dear readers, I tried. But I simply could not make time in my day to make a batch of pain au chocolat and take pictures of the process so that it would be clear.
If you are dying to make your very own pain au chocolat, this recipe looks to be a very good one, but to be clear, it is quite different from mine. Mine is a very simple puff paste (from the 11th ed. of Fannie Farmer) cut into about a 4″ by 6″ rectangle, sprinkled with good-quality chocolate, then rolled up, starting at one of the 4″ sides. This one is slightly fancier, but the basic technique is quite similar.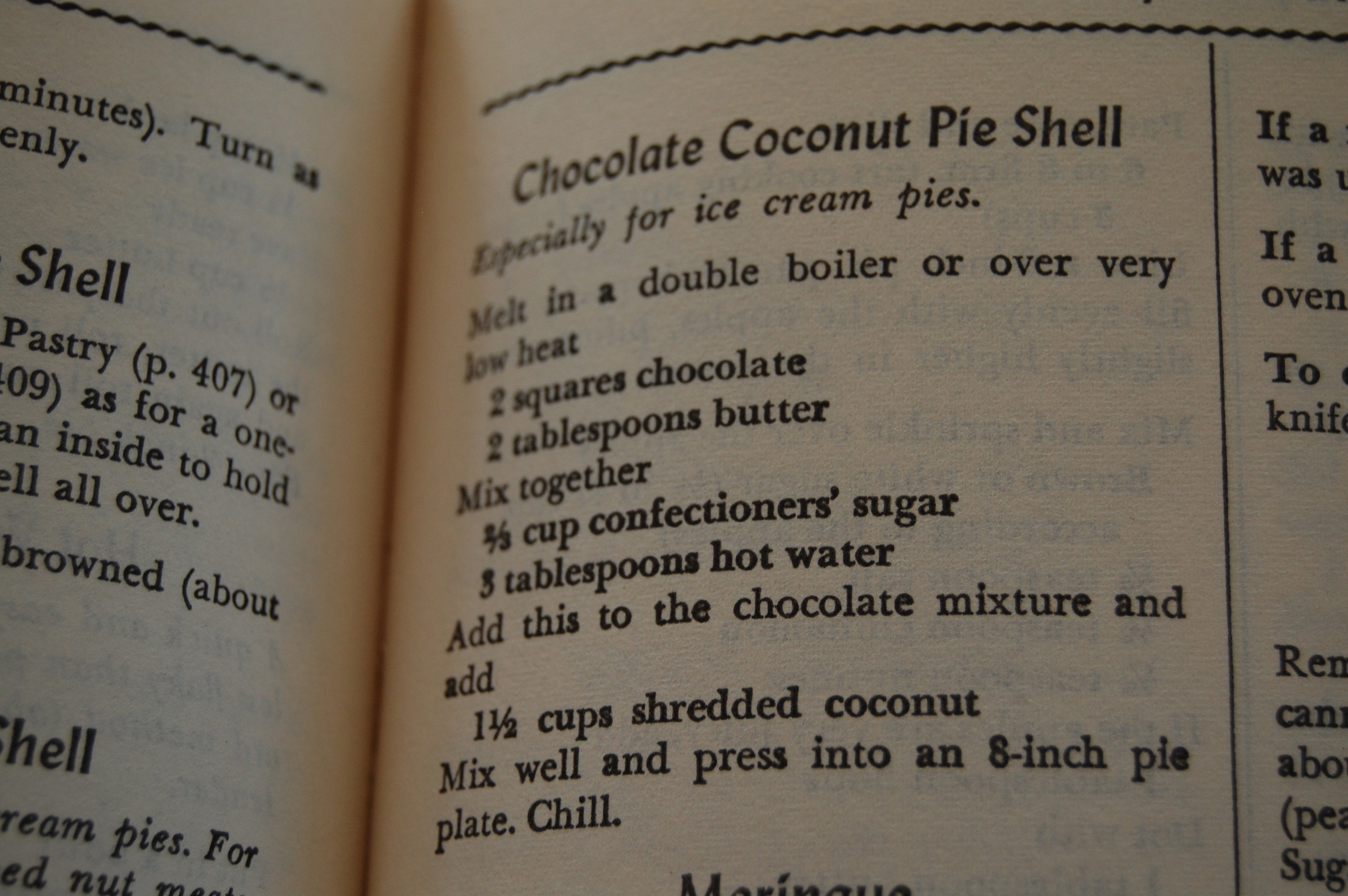 Instead, I'd like to share the recipe for chocolate chiffon pie in a coconut-chocolate shell. It's the dessert I made last week for Mr. & Mrs. S, to finish off their steak dinner.
CookThink defines a "chiffon pie" as a "light, airy pie made with gelatin and beaten egg whites." And that's just what this is.
For the crust:
Melt in a double boiler (or two pots that can nest, see below!)
2 squares chocolate
2 TB butter
Mix together:
2/3 cup powdered sugar
3 TB hot water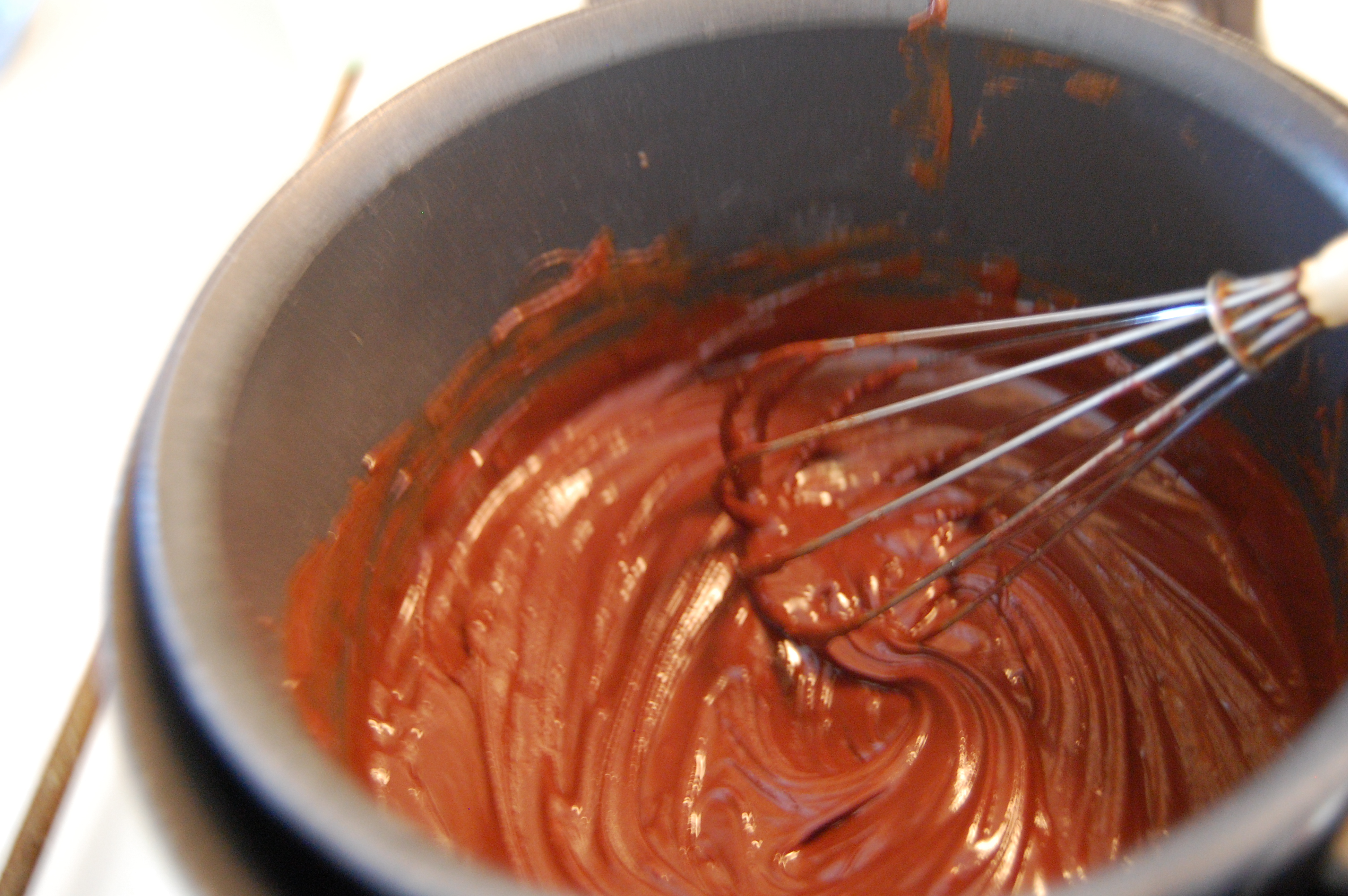 Add this to the chocolate mixture, and stir in:
1 and 1/2 cups unsweetened shredded coconut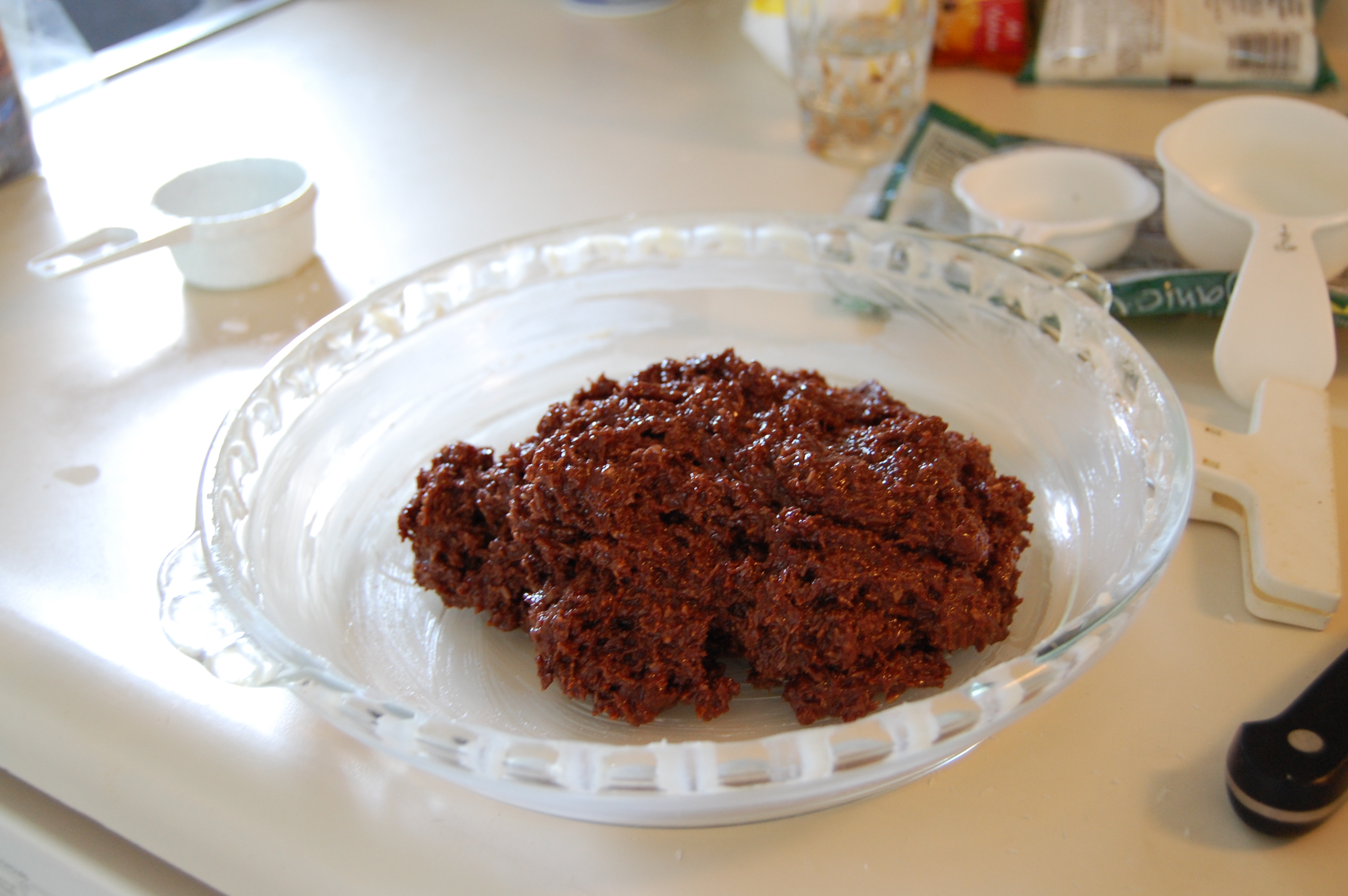 With your hands, press into an 8″ pie shell. Chill in freezer 1 hour.
While the shell chills:
Separate:
4 eggs
Put in a heavy saucepan:
1 and 1/2 cups milk
1 envelope PLAIN gelatine
1/2 cup sugar
1/4 tsp. salt
Add the egg yolks to the milk mixture and beat with beater to blend thoroughly. Cook and stir over low heat until slightly thickened; add:
2 ounces melted chocolate
Beat to incorporate fully and remove from heat. Add:
1 teaspoon pure vanilla extract
Chill until thickened slightly further.
Meanwhile, beat the egg whites until they stand in soft peaks–as if for a meringue. GENTLY fold beaten whites into the custard mixture–you want there to be plenty of air bubbles, and yes, it will look a little strange–bubbly-like.
Drizzle very gently with melted chocolate and use a knife to make designs: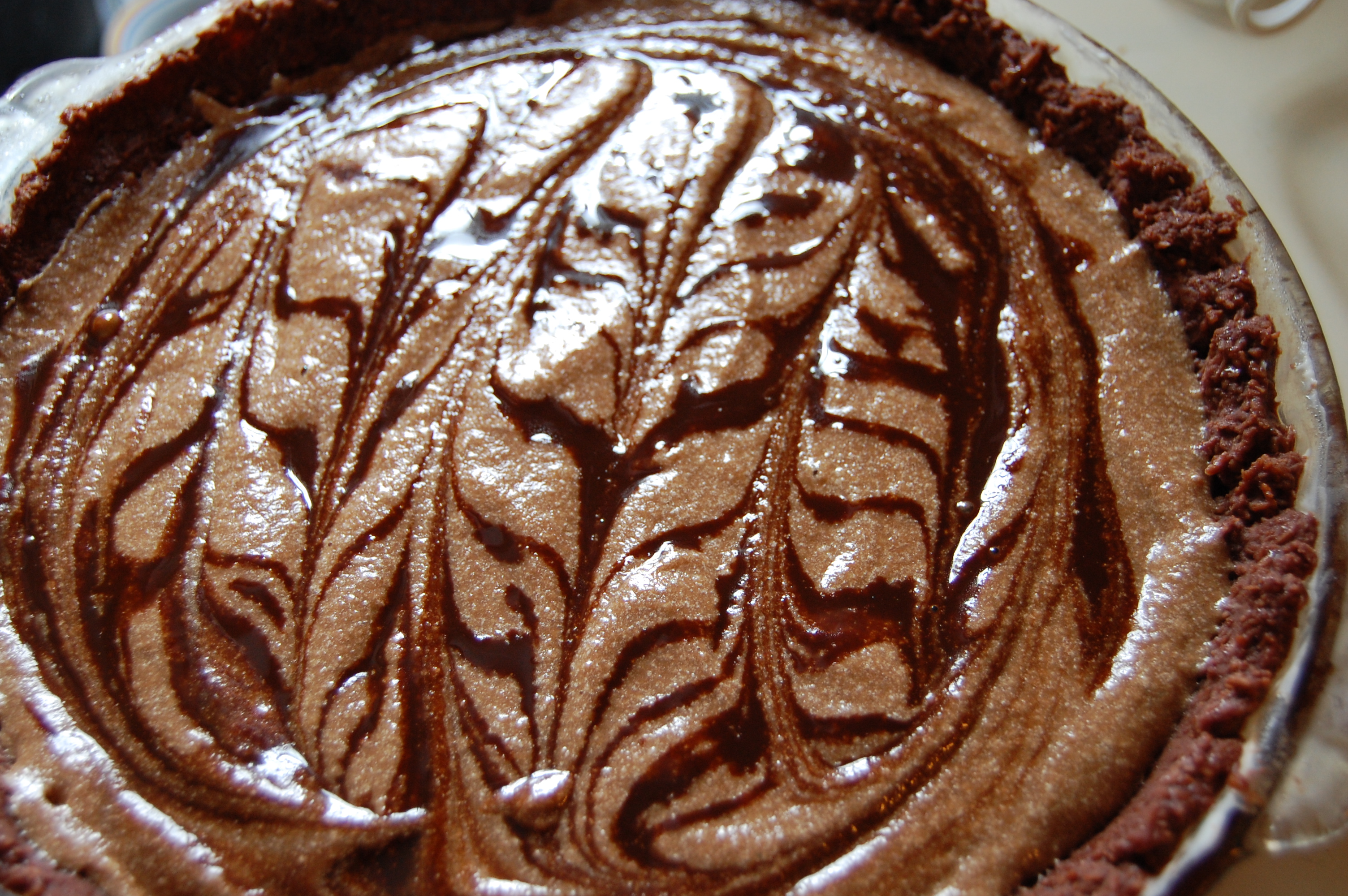 Spoon gently into pie shell, and chill at least 2 hours, or until firm.
There are seemingly endless variations on the basic chiffon technique, which is the milk custard folded with whipped egg whites and held together with gelatine. It's kind of an old-fashioned pie–and I can see how some might be nervous because it does include undercooked eggs. Ooh, but it's yummy. Some of the variations include:
Coffee Chiffon Pie, Eggnog Chiffon Pie, Lemon Chiffon Pie, Orange Chiffon Pie, and Strawberry Chiffon Pie–perfect for fitting into any season or menu.
Yum!
Have a good Sunday, dear readers! I'll try and get a pain au chocolat recipe to you sooner rather than later…