It's cold!
Time for soup.
This is one of my favorite soups, not least because it's one that my children are sure to eat. Plus, it is creamy and cheesy and full of wonderful vegetables. I was twelve or so the first time I had it, and it was served to me in beautiful pumpernickel bread bowls. I've never made bread bowls, but croûtes are just as good, if not better.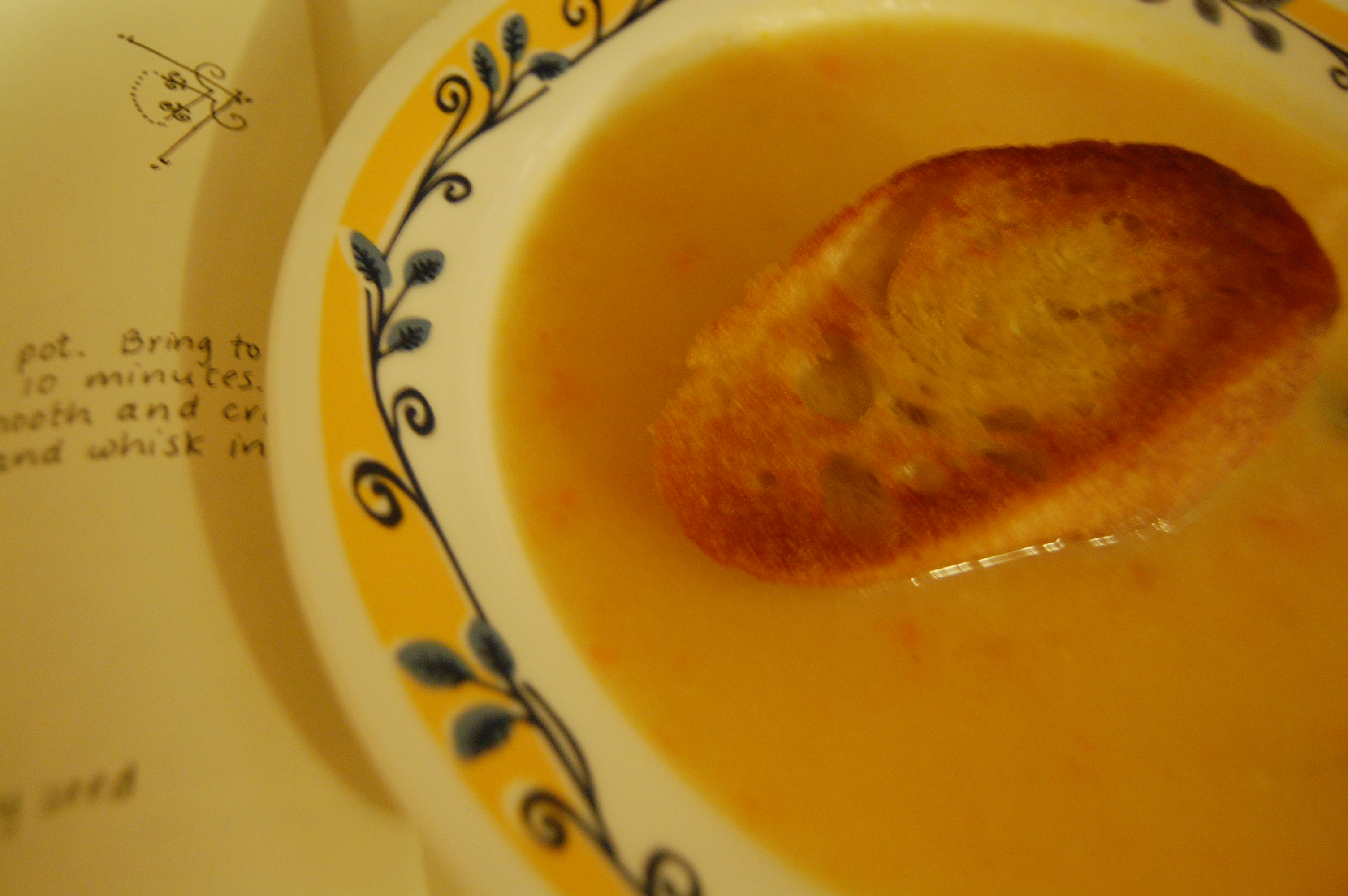 (Simply slice a baguette on the diagonal, brush with olive oil, and put under the broiler for a few minutes on each side. Watch them carefully so they don't burn!)
Cauliflower-Cheese Soup
~adapted from the Moosewood Cookbook~
Place the following in a pot and bring to a boil, then cover and simmer 15 minutes:
2 cups potato chunks
2 cups cauliflower, chopped
1 cup chopped carrot
3 cloves garlic
1 large yellow onion, chopped,
1.5 tsp. salt
4 cups water
Allow to cool, then blend in a blender (or with an immersion blender if you are lucky enough to own one) and return to pot.
Meanwhile, steam 1.5 more cups cauliflowerets. Drain and reserve.
Whisk in over low heat:
1.5 cups grated cheddar cheese
3/4 cup milk
1/4 tsp. dill weed
1/4 tsp. ground caraway seed
black pepper to taste
reserved cauliflowerets
You can thin it with a bit more milk if it's too thick. You can also use leftover mashed potatoes in place of the potatoes–just whisk them in with the second group of ingredients.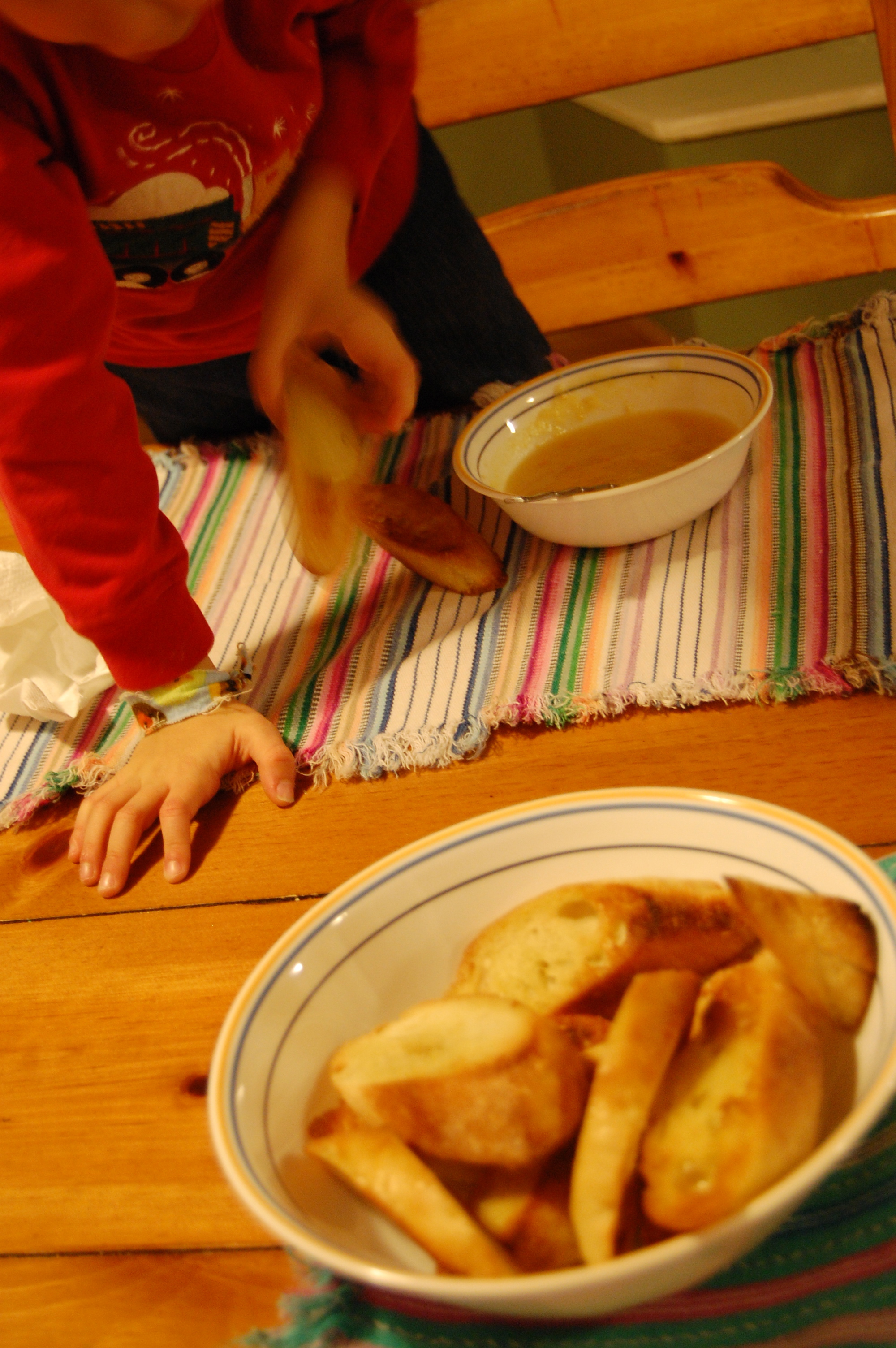 Delicious!