One of my favorite comments from yesterday's post:

Amen, sister. I think these are even more annoying than those "Just checking to see if you will even read this…if you are reading it, comment and then copy this exactly and paste as your status update. 95% of you will ignore this. Just trying to see who my real friends are." Sniff. Sob. Poor me!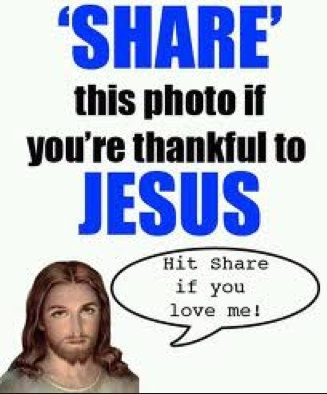 Note how even Jesus looks sort of sad, like, "Please show me that you love me by reposting this inane meme that portrays me as a sad-eyed long-haired white guy?"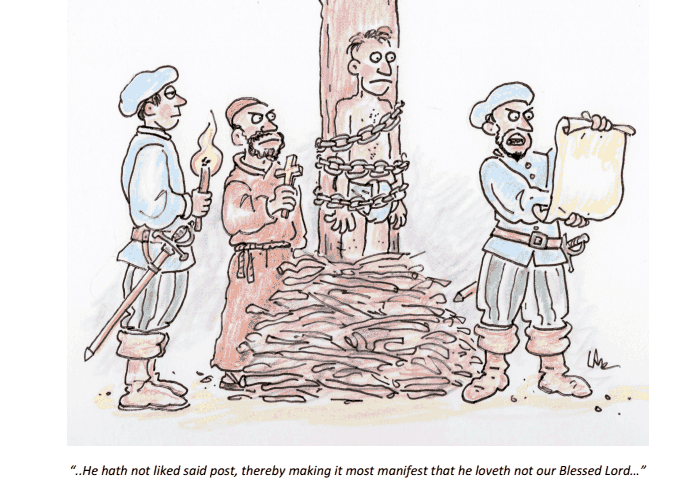 Can we agree that these Jesus chain-letter type "repost/like/share if you REALLY love Jesus" things are just silly?
So speaketh my dad and I:
"THOU SHALT NOT USE THE NAME OF THY LORD AND SAVIOR AS A TOOL FOR PASSIVE-AGGRESSIVE MANIPULATION!"
Are there other uses that Christians make of social media that strike you as all wrong? What are they?