Today, in honor of National Adoption Month, I'm delighted to welcome my friend Jennifer Grant to the blog to talk about 'eating with joy' with her two daughters, one of whom she adopted from Guatemala. Click through to the end to order Jennifer's book, Love You More: The Divine Surprise of Adopting My Daughter, while it's on sale for under $2!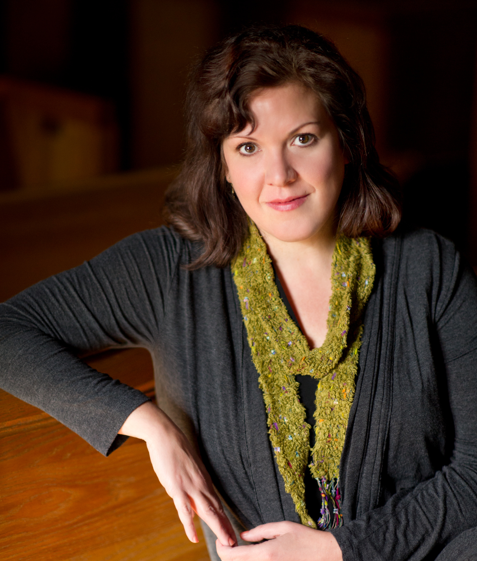 RS:
Let's talk about raising healthy daughters. Your two daughters (Isabel, 13, to whom you gave birth, and Mia, 11, whom you adopted when she was a toddler) are now in middle school. In what ways do you engage with them about food and body image? Have you noticed them experiencing food or their bodies differently now that they are older?
JG: Both of my girls are real foodies.
Isabel even kept a blog a few years ago called "Confessions of a Fifth Grade Foodie." She wrote about books, restaurants, and "best combinations of food." (She still likes croutons dipped in soy sauce.)
One of their favorite books as little girls was Bread and Jam for Frances. You might know the story: Picky eater Frances ends up eschewing bread and jam for more interesting foods such as lobster salad sandwiches and black olives. Near the end of the story, her friend says, "I think eating is nice."
My girls have always known that "eating is nice." One of our former babysitters recently wrote to me, recalling how much fun it was to watch our babies eat little cubes of brie, blueberries, Tabbouleh, bits of grilled salmon, spinach leaves, and so on from the highchair tray. Like you, making good food for my kids to eat means a lot to me on many levels.
The girls and I have occasional cooking nights.  Once, recently, we talked about what the term "whole foods" means and read packages together. We ended the lesson by roasting garlic in tin foil in the oven and squeezing it over crusty bread. (Yum!)
After Mia's adoption was finalized and she came to us as a toddler, one of the ways we all bonded with her was through food. The first night she was home, my son Theo (now 17) fed her yogurt. She had lived the first year and a half of her life in Guatemala and spoke a little Spanish.  We were all delighted as she grinned and said, "Más!" In Love You More, I wrote about the ways we labored to learn what were her food preferences after she came home from Guatemala. (It was comical.)
I want my girls – to borrow your phrase – to eat with joy, and until recently they both enjoyed food unselfconsciously. I started to notice about two years ago, however, that Isabel sometimes commented that a certain food was high in calories and sometimes seemed to be avoiding foods she liked and was reducing her portions. I could tell she wasn't eating with quite as much joy. This threw me, as I know how much pressure girls in our country have to conform to very unrealistic body images. I hate the idea of either of my daughters becoming critical of their appearance or developing disordered eating.
Isabel is tall (now almost 5' 10"), slim, and athletic (and very beautiful inside and out), but during that time, after a check up at the pediatrician's office, she seemed troubled about her weight and asked me whether she weighed as much as her brother Ian. (Ian is 18 months older than her.) I was glad to say I didn't know how much her brother weighed, but that I knew that he – like she was – was a healthy weight. The doctor had just showed her how healthy her BMI was and went over the chart that indicated that her height and weight percentiles had been consistent over the years.
I was very careful not to ignore, nor overreact to, this new behavior.
Mia is Latina and, typically, Latinas develop a little earlier than Caucasian girls so she matured a bit earlier than Isabel did. Like her older siblings, as a preteen Mia got a little rounder, but then had a growth spurt. Like her sister, she is athletic (just finished a cross country season and fall softball) and is very beautiful inside and out.
For now, she seems completely unconcerned with her weight. But I'm noticing that she takes a little bit more time in the morning choosing her clothing and brushing her hair than she used to; she is no longer the little girl who just wants to wear jeans, her older brothers' t-shirts, and a ponytail. Parenting her through the onset of puberty has been different as I was able to predict – with great accuracy, actually – when and how Isabel would develop. With Mia, I don't know how her birthmother matured or how she experienced the changes in her body.
The period of time when Isabel's attitude towards eating seemed "off" overlapped with a difficult time in her life socially. She'd just started middle school and was spending time with some new friends. Once, after coming home from one of their houses, she told me that her friend's mother was taking pictures of them and stopped herself for a moment, very gravely re-arranged their postures, and showed them how to appear "skinnier" in photos. I was stunned. But then Isabel showed me the pose and facial expression the woman said they should make for pictures, and we both burst out laughing. She knew how silly she looked, and we didn't need to speak of it.
As in so many aspects of parenting, I note these little yellow flags and watch closely to see if they become bigger issues. I also know, somehow in particular with my daughters, that the way to keep them from telling me about something is to make too big a deal of it. So I choose my words carefully and try not to overreact when something seems odd.
Isabel's friendship with the "new girls" was short-lived (and painful), but two years later she is back in an "eating is nice" phase. I'm grateful, but also cognizant that these issues might sprout up again and in a more serious way as she gets deeper into adolescence. As a teenager, it's developmentally appropriate that Isabel is quite affected by (and interested in) her friends. I'm glad to say that the ones she spends her time with now are healthy and smart – and, yes, they really like to eat.
I feel like there is so much I can't control, but I know I can try to model a healthy attitude toward food and body image for them. We eat dinner together almost every night and I make the kids their breakfasts and lunches in the morning, so I do know that they are eating a healthy variety of foods.
Last week, after coming home from her best friend's house, Isabel told me that they'd watched a video about how pictures of models are crafted by designers. I asked her what she made of it.
"The real woman was already pretty," she said. "They made her look weird. So fake."
I agreed and served her a little plate of cheese and crackers to tide her over until dinner.
More about Jen:
Jennifer Grant is the author of Love You More: The Divine Surprise of Adopting My Daughter, MOMumental: Adventures in the Messy Art of Raising a Family, Disquiet Time: Rants and Reflections on the Good Book by Skeptics, the Faithful, and a Few Scoundrels (co-editor, forthcoming, 2014), and 12: A Daybook for a Wholehearted Year (forthcoming, 2014). She is a grateful believer, a reader, a sometime poet, a dog lover, and, with her husband of 25 years, mother to four wonderfully creative and quirky tween and teenaged children. Learn more at jennifergrant.com.
Jennifer Grant's memoir, Love You More (in e-book format) is now on sale for just $1.99 for National Adoption Month. Click here to get your copy!