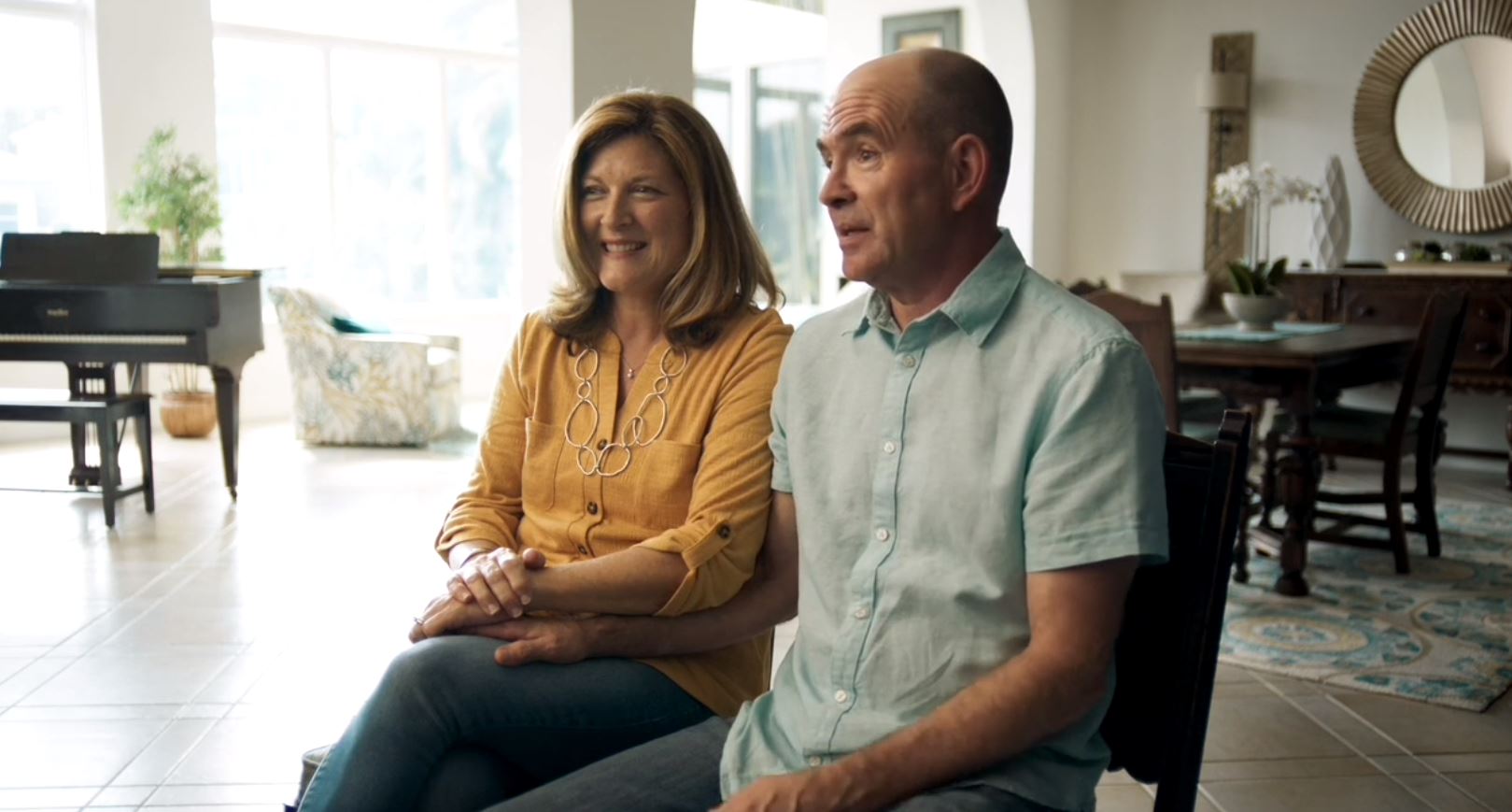 Behind every ministry there are countless faithful givers who say no to certain earthly treasures in order to say yes to reaching the physically and spiritually needy all over the world.
Warren and Brenda Pfohl are two such faithful givers. They wrote our ministry: "We have loved supporting EPM ministry over the past several years. We wanted to share a video The Jesus Film Project made about us and our journey of generosity. Randy and his books about eternity and generosity shaped and molded us, and we wanted to share it with you."
This video is touching, especially as they talk about how God has used pain and suffering to help them gain a priceless eternal perspective:
The world's wisdom is, "Do what you can with your wealth today to build a firm foundation for your future years." Is there any parent or financial counselor, secular or Christian, who would disagree with that? But Scripture tells us we need a far larger perspective concerning our "future years."
We tend to be extremely shortsighted, envisioning our future as limited to this life only. God's Word encourages us to use our present wealth so it will keep yielding dividends forever on His New Earth (Revelation 21–22). In contrast to those who think forty years ahead, we should think forty billion years ahead. We are to plan for the eternal life that began in this world, the fullness of which awaits us after death. Only when we think with that perspective can we, with eyes wide open, choose present actions that will pay off in our eternal futures—and bring us great happiness and purpose now.
End of Year Donations to EPM

If you have found our books, articles, social media posts, and/or magazine to be helpful, would you prayerfully consider supporting EPM and being a part of this eternity-shaping ministry in 2022? The gifts we receive in December are vital to support our work in the coming year. We are deeply grateful for your partnership through giving and prayer!

Note that a tax-deductible gift in 2021 must be received by 11:59 p.m. PT on December 31. If you wish to mail a check, our address is 39065 Pioneer Blvd., Suite 100, Sandy, OR 97055. All envelopes must be postmarked by 12/31/21.