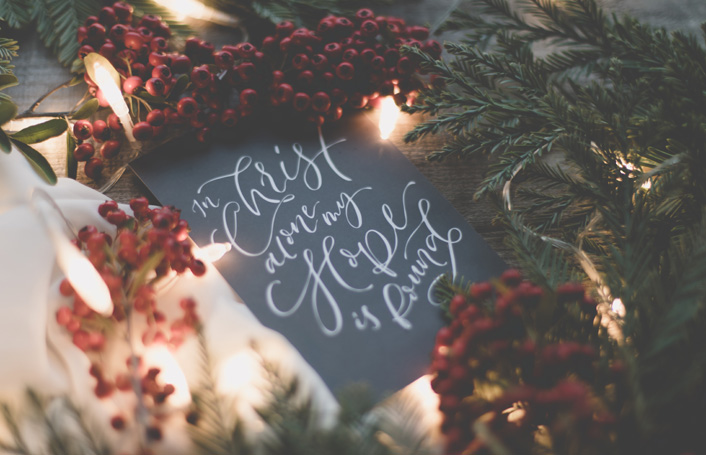 These last two years have been difficult ones for so many people. But one look at Jesus—at His incarnation and the redemption He provided us—should silence the argument that God has withdrawn to some far corner of the universe where He keeps His hands clean and maintains His distance from human suffering and pain.
We can't say "He just doesn't get it or care," because God's love comes to us soaked in divine blood. He has firsthand experience in life under the Curse. Christ's suffering on the cross atoned for our sins, but His suffering, tests, and temptations allowed Him to understand, empathize and help us:
"Therefore, he had to be like his brothers and sisters in every way, so that he could become a merciful and faithful high priest in matters pertaining to God, to make atonement for the sins of the people. For since he himself has suffered when he was tempted, he is able to help those who are tempted" (Hebrews 2:17-18).

"For we do not have a high priest who is unable to sympathize with our weaknesses, but one who has been tempted in every way as we are, yet without sin. Therefore, let us approach the throne of grace with boldness, so that we may receive mercy and find grace to help us in time of need" (Hebrews 4:15-16).
As Tim Keller says, this is "a God who truly understands you, from the inside of your experience."
Michael Card writes, "…He has come to share the danger as well as the drudgery of our everyday lives. He desires to weep with us and to wipe away our tears. And what seems most bizarre, Jesus Christ, the Son of God, longs to share in and to be the source of the laughter and the joy we all too rarely know."
God is with you in your suffering. He is Immanuel, God with us. May these precious truths be a deep comfort and joy to you in this Christmas season.
I share more reflections in this 15-minute video:
Photo by Sixteen Miles Out on Unsplash