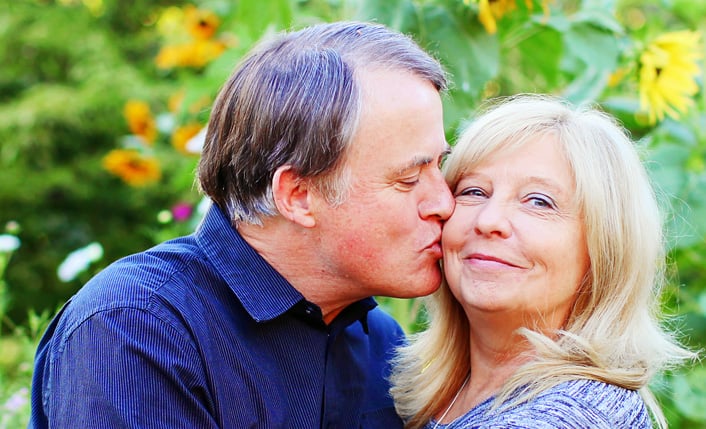 Nanci's memorial service was two weeks ago. Thank you so much to everyone who has prayed for our family and for the service itself. I believe our time was honoring to Nanci, and above all, honoring to her beloved Jesus. I'll have more to share later, but for now, here is the video. (Fair warning, it's a long service, as memorial services seem to be these days. But when somebody has lived, and lived well, for 68 years, it's challenging to summarize and celebrate a life quickly.)
Here is Nanci's life story that was shared:
Nanci Annette Noren was born November 30, 1953 to Elmer and Adele Noren at Portland Sanitorium, which later became Portland Adventist hospital. On March 28, 2022, Jesus took Nanci to live with Him where there is no sin and suffering.
The Apostle Paul said, "To be absent from the body is to be present with the Lord" and "it is better by far to die and be with Christ." Nanci is safely home with Jesus, where joy is the air she breathes. As Psalm 16:11 puts it, "In your presence is fullness of Joy, at your right hand are pleasures forevermore."
Nanci is survived her husband Randy and her daughters Karina Elizabeth Franklin, and Angela Marie Stump, as well as their husbands Dan and Dan, who Nanci affectionately called "the Dans." Also, her beloved grandsons Matt, Jack and David Franklin, and Jake and Ty Stump, each of whom she continuously prayed for, delighted in, and loved being with. She is also survived by her brother Ron Noren and wife Ione, and her sister Donna Schneider and husband Tom, as well as the Noren and Schneider children and grandchildren, and Randy's brothers, Lance, Allen and Curtis, and his sister Gail.
Nanci's first family home was in Springdale, Oregon, near Corbett. Her family moved to Portland when she was three. When she was five, they settled at 69th Avenue in Southeast Portland, just south of Mount Tabor.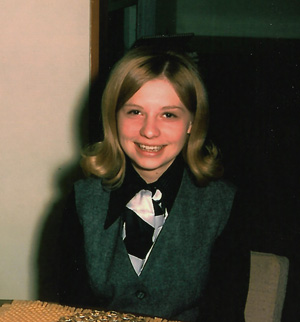 As a child, Nanci spent most of her free time playing with children in her neighborhood. She was often the ringleader and activity planner.
Nanci's family attended Powell Valley Covenant Church, enjoyed camping, and often went to their family beach cabin in Manzanita, built by her dad. Nanci loved going to summer camp at Covenant Beach Bible Camp in Des Moines, Washington.
Nanci attended Youngson Elementary School through 6th grade, then Kellogg Middle School for 7th and 8th grade. She graduated from Franklin High School in 1972.
Nanci and Randy met on December 7, 1968, in their freshman year of high school. She invited him to youth group at Powell Valley church. In August 1969, just before their sophomore year, Randy placed his faith in Christ. Nanci and Randy never dated anyone else after they met. They knew and loved each other for 54 years, from age 14 to 68.
Nanci and Randy were active in the Powell Valley Church high school group. Nanci attended events at Franklin High and spent a lot of time with Randy at the brand-new Barlow High School. She was at Barlow sporting events and concerts so often that many assumed she attended there! After graduating, Nanci and Randy together attended Multnomah School of the Bible, where she later worked.
Randy and Nanci married at Powell Valley Covenant Church May 31, 1975, 47 years ago this month. Then in March 1977, they were part of the Bible study at Norm and Dottie Norquist's house that two months later became Good Shepherd Community Church, where Randy was one of the two original pastors. Nanci served the church faithfully through youth groups, Sunday School, and Bible studies.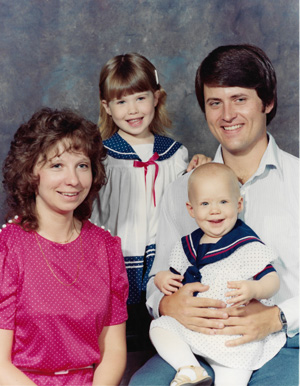 Nanci and Randy both dearly loved raising their daughters Karina and Angela. They had many wonderful times together at home and at church, and on vacations, including at the Noren beach cabin in Manzanita. Nanci loved Disneyland and other Southern California theme parks and was always eager to take her kids there. She traveled with Randy and sometimes with the girls, all over the world. When Karina and Angela were nearly nine and seven, the family took a two-month trip to visit Good Shepherd missionaries in Egypt, Kenya, Greece, Austria, and England.
Years later, Nanci and Randy were delighted to see their daughters, in the same summer, marry wonderful, godly men. And then came grandchildren, whom Nanci never stopped thinking about. She loved watching football, tennis, basketball, and every other sport her daughters and grandsons played.
Nanci was diagnosed with cancer in January 2018. Over the next four years she had three surgeries, and three rounds each of chemotherapy and radiation. Though her doctor said two months ago that Nanci might live another year and a half, within a week, Nanci sensed she had much less time than that.
Nine days before she died, she asked that her whole family come so she could see them and speak to them. All 11 of us gathered in her room around her hospital bed. Though for weeks she had hardly been able to speak a sentence, God gave her strength to share words of love and encouragement.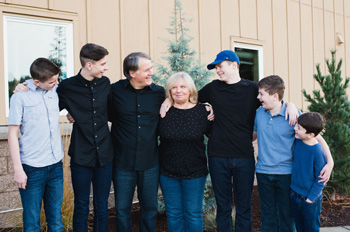 Randy then read to the family powerful portions from her handwritten journal, affirming the sovereignty and goodness of God. She encouraged her family to trust fully in God's love, and His providential purposes. Together we prayed over her, and throughout the day different family members held her hand and spoke to her, sometimes as she slept.
Nanci and Randy talked often about Romans 8 where it says the whole creation groans under the Curse and is longing for resurrection day. They delighted in anticipating what God has in store for us on the New Earth. She often told Randy that she was asking Jesus to let her serve Him by living near the water and taking care of dogs and otters, as well lions, cheetahs, dolphins, monk seals, manta rays, and whales (she never mentioned eels).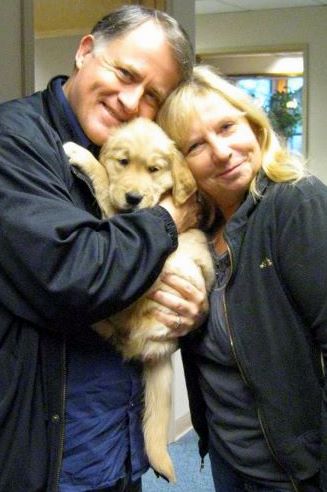 Nanci walked her dogs for the joy it gave them and her, but it became a ministry in which she developed relationships with other dog-owners, giving them gospel-centered books and inviting them to church and Bible studies. She also led women's Bible study at her church for decades, and delighted in seeing people come to faith in Christ and develop a bigger view of God. Many who were in her groups sent notes in her final weeks and after her death saying things such as, "I learned so much about God's Word from Nanci, I always knew she loved me, AND she was SO much fun!"
Nanci's family and friends already miss her cheerful and playful personality, her contagious laugh, her eternal perspective, her love for life, and above all, her love for the God she trusted.
A few days before Jesus took her home, one of the women who was in her Bible study groups, Marie, texted her this, and many others have spoken similarly: "I love you, Nanci, my dearest friend, and I thank YOU for my love of God. I will never forget you. You are my teacher and my mentor."