Hacksaw Ridge, the Mel Gibson-helmed World War II drama, received six Academy Award nominations today, including Best Picture, Best Director for Gibson and Best Actor for Andrew Garfield. The film, which earned more than $158 million worldwide, will also release digitally on Feb. 7 and on Blu-Ray & DVD on Feb. 21 from Lionsgate Pictures. It also received nominations for film editing, sound mixing and sound editing.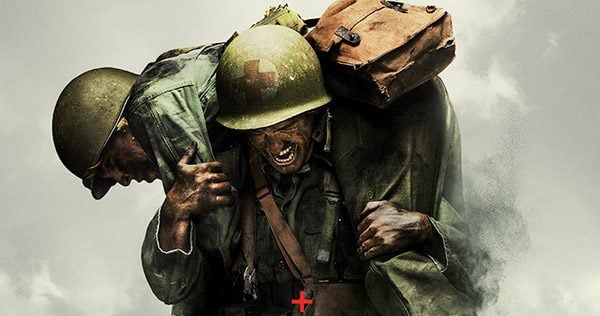 In a statement, Gibson, who recently welcomed a newborn sonA, said, ""What could be more exciting than listening to the nominations being announced while holding my newborn son! This is a truly wonderful honor."
Hacksaw Ridge is the extraordinary true story of Desmond Doss (Garfield) who, in Okinawa during the bloodiest battle of WWII, saved 75 men without firing or carrying a gun. He was the only American soldier in WWII to fight on the front lines without a weapon, as he believed that while the war was justified, killing was nevertheless wrong. As an army medic, he single-handedly evacuated the wounded from behind enemy lines, braved fire while tending to soldiers, was wounded by a grenade, and hit by snipers. Doss was the first conscientious objector to ever earn the Congressional Medal of Honor.
Read previous Reel Faith coverage of Hacksaw Ridge, including an interview with Producer Terry Benedict, here.
The 4K Ultra HD, Blu-ray and Digital HD releases feature an in-depth, behind-the-scenes look at the film in "The Soul of War: Making Hacksaw Ridge," a comprehensive documentary detailing the making of the film, including the real-life people and story, casting, filming, special effects and stunts with interviews from Mel Gibson, Andrew Garfield and others. In addition, the release will contain deleted scenes and a special Veterans Day Greeting from Mel Gibson. The DVD will feature deleted scenes and the special Veterans Day Greeting. The 4K Ultra HD and Blu-ray discs of Hacksaw Ridge will feature Dolby Atmos audio remixed specifically for the home theater environment to place and move audio anywhere in the room, including overhead. Hacksaw Ridge will be available on 4K Ultra HD Combo Pack, Blu-ray Combo Pack and DVD for the suggested retail price of $42.99, $39.99 and $29.95, respectively.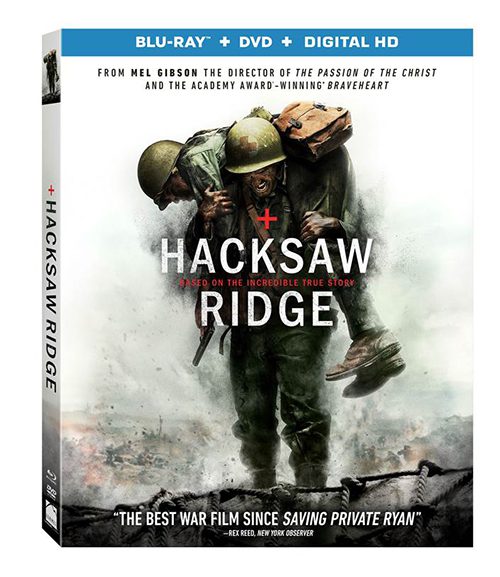 4K/BLU-RAY/ DIGITAL HD SPECIAL FEATURES
"The Soul of War: Making Hacksaw Ridge" Documentary
Veterans Day Greeting with Mel Gibson
Deleted Scenes
DVD SPECIAL FEATURES
Deleted Scenes
Veterans Day Greeting with Mel Gibson