Warner Brothers Pictures has released the first full trailer for its long-anticipated Justice League film, which releases in November. Helmed by Zack Synder (Man of Steel, Watchmen, 300), the ensemble superhero film features Ben Affleck, Henry Cavill, Amy Adams, Gal Gadot, Jason Momoa, Ezra Miller, Ray Fisher, Willem Dafoe, Jesse Eisenberg, Jeremy Irons, Diane Lane, Connie Nielsen and J. K. Simmons.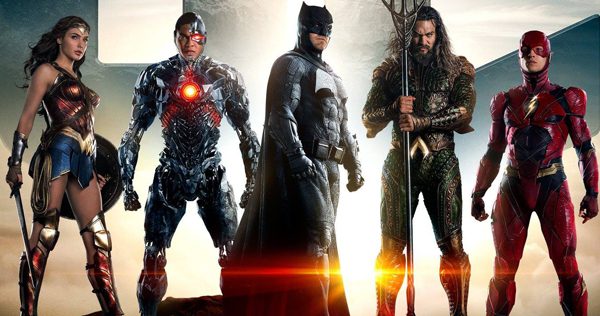 The official plot synopsis provided by Warner Brothers describes the story:
Fueled by his restored faith in humanity and inspired by Superman's (Henry Cavill) selfless act, Bruce Wayne (Ben Affleck) enlists newfound ally Diana Prince to face an even greater threat. Together, Batman and Wonder Woman work quickly to recruit a team to stand against this newly awakened enemy. Despite the formation of an unprecedented league of heroes — Batman, Wonder Woman, Aquaman, Cyborg and the Flash — it may be too late to save the planet from an assault of catastrophic proportions.
The brand-new trailer released today and gives a great look at the epic story. Some things you'll notice:
We see the heroes assembling and some glimpses of personality, including light-hearted moments, such as Batman sharing his superpower with Barry Allen, "I'm rich."
Amy Adams is there, but Superman is presumably still underground, literally.
I love the Flash effects, with the electricity surrounding him when he runs. It's like the comic book coming to life.
I've never been a huge Cyborg fan but he gets a few really compelling action shots in this trailer.
First glimpse of Amber Heard at Mera! And she is very comic book-inspired!
Love seeing J.K. Simmons as Commissioner Gordon and his banter with Batman.
I have always loved The Beatles' song "Come Together" and it is perfect in this trailer!
Jason Mamoa has definitely given an edge to Aquaman that we've hardly ever seen before. "I dig it." Me, too!
What do you think? Share your thoughts in comments!