In the new release A Question of Faith, the lives of three families collide through tragic circumstances. Produced by Angela White and released by Silver Lining Entertainment/PureFlix, the film features T.C. Richard T. Jones (Tyler Perry's Why Did I Get Married, Judging Amy), Kim Fields (The Facts of Life), C. Thomas Howell (The Amazing Spiderman, E.T.), Gregory Alan Williams (Greenleaf, All Saints), T.C. Stallings (War Room, Courageous) and GRAMMY-nominated singer Jaci Velasquez (I'm Not Ashamed).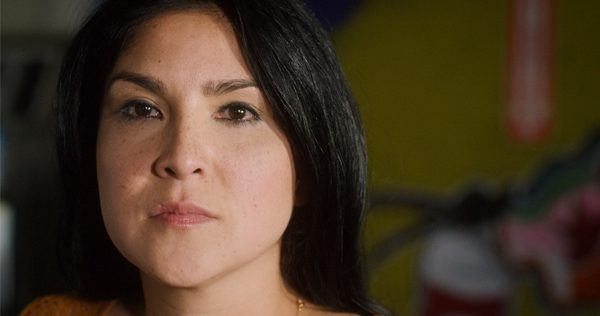 Velasquez, who first arrived on the national scene as a 16 year-old contemporary Christian singer and has now appeared in nearly a dozen faith-based films, portrays a single mother of a teenager facing a dire personal crisis. In this exclusive interview, she explains what drew her to the film, her love of Christian cinema, and how messages are delivered in movies and music.
How did you get involved with the movie?
They contacted me and said hey, we have a script I want you to take a look at it. I took a look and said, 'Okay, what character?' They told me which character it was going to be. I was so excited, because I liked this script so much. I liked where they were going, what they were doing with it. I like the story, I like the fact that there were three different families who had never met each other but their lives changed because of each other. That was interesting to me. The whole concept of playing a mom of a teenage daughter who's texting and driving, that's something we are all guilty of at times. I'm thinking to myself, 'What are my kids seeing me do when I'm in the car and I stop at a stop light and text?' For me, it was just a powerful thing. It really hits close to home now that I have kids. The idea of losing my child or the possibility of something not happening and then losing my child or losing my child in a different way. All those things that are on the map you just can't imagine and you don't want to. In those situations, it tests your faith to the point where you go, 'Okay, how much do I truly believe?' If a tragedy strikes, am I going to run from God and be mad at Him or am I going to even move in closer because I need him that much more?
Isn't it different to be able to portray these themes in a longer form than a song? You're not limited to a song to convey all the meaning.
It's a visual explanation of what you try to do in music but you can do visually to convey a message, a thought or an experience, it really is it's a totally different animal. I thoroughly enjoy acting in that respect because one, I get to play pretend and two, to be able to unravel a story and start from the beginning and have the time to get to the end. In a song, it's like 'Here's a glimpse, here's a glimpse.'
How was it working on the set? How long did it take?
I want to say maybe four days, then three more. Seven days.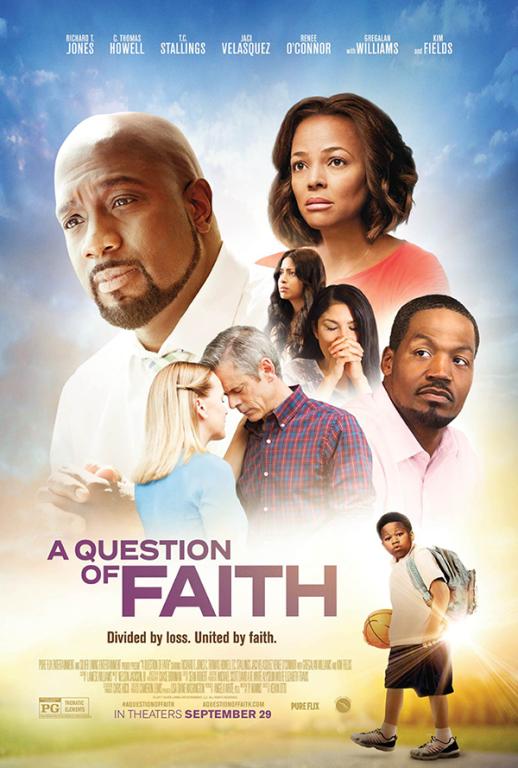 You're able to fit these into your schedule?
Oh yeah. It's cool because when I do movies, a lot of times I get to bring my kids with me, especially if It's during summertime. I enjoy that. I used to tour all the time when I had no family. Now I go out on a spring tour, a fall tour, then I do one-offs on weekends, Saturdays and Sundays. When I go on tour, I go out for 12 days, come home for four, and then go out for another 12, just because I can't be away too long (more because I miss the kids, not because they miss me). They're with their grandparents and have a blast. But I miss them. With the way that's changed, I'm able to have time to work on films. Faith-based films, they don't shoot for as many days. It's a shorter process. It doesn't take that long. The first film I did, which was not faith-based, that was a six month thing. I couldn't leave the city of LA for six month in case they had to shoot me a certain day. Faith-based, they usually shoot within a month, and the characters that I get to play, they kind of are able to adjust timing and stuff. That's always helpful.
Why do you believe in faith-based movies? What do you think they're offering audiences?
Oh, the world we live in is dark. Hollywood is a crazy place, now more than ever. We like entertainment. We want to watch movies. We want to be able to be entertained on a Friday while our kids are out of school. We can stay up late and have a movie night. Well, there are not a lot of films that you really can watch with your kids in the house that you don't have to mute every few seconds or fast forward. I believe faith-based films. It's so helpful for believers to have healthy, good entertainment and also it is a fantastic to get people who may not believe in God or may not want to know anything about God, they may not ever step in a church, but they'll go see a movie. So it's outreach and all of this great entertainment and really pushes us as believers to ask questions, like A Question of Faith, 'Why do I believe like I believe?' 'What would I do in the face of tragedy?' 'How am I going to handle this?' I think it's healthy and good and inspirational entertainment that we need more of it.
For more information or to order tickets, click here.