Ron Hall was a successful art dealer in the Fort Worth area when his wife, Debbie, told him God had spoken to her in a dream. That vision, which proved to be true, would be a life-changer for Hall, taking him from being a self-described "arrogant, self-centered" professional to a compassionate benefactor.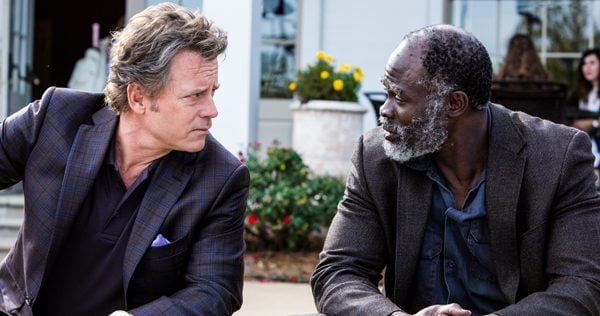 Hall and his wife's unlikely friendship with a homeless ex-con was detailed in the 2006 book,Same Kind of Different As Me (Thomas Nelson) and is now headed for the cinemas in a Pure Flix Entertainment/Paramount Pictures release starring Greg Kinnear, Renée Zellweger, Djimon Hounsou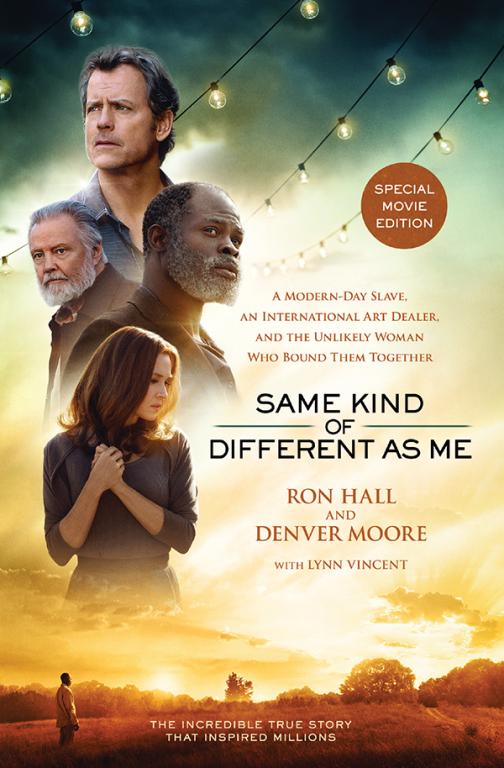 , and Jon Voigt. After 11 years and 300,000 copies later, an updated "movie version" of the book is now available ahead of the film's arrival on Oct. 20. The updated edition includes additional chapters dealing with the death of Denver and the "rollercoaster" ride of getting the story to theaters.
After losing both his wife 17 years ago and his friend Denver Moore five years ago, Hall is now the steward of telling their incredible story. In this interview, he talks about the friendship that changed his life, and his determination in getting the true story told right.
You wrote an entire book on this, but can you summarize how you became friends with Denver Moore?
It was not anything on my bucket list to make friends with a schizophrenic homeless addict that was an ex-con living by a dumpster in the inner city of Fort Worth, Texas. The way God works, He gave my wife a literal dream about a poor man that was wise, like the verse in Ecclesiastes 9:15 where Solomon wrote "found in it a poor, wise man, and he by his wisdom delivered the city." The next day after she had her dream, she asked me if I would go into the inner city of Fort Worth to just try to validate her dream, to see if it was really from God. She said, "I know if I could see this man's face, I will know him and then I will know my dream was from God." I accompanied her that morning, and we drove to the inner city and drove around looking for this man in her dream. We didn't see anyone that looked like him, so we stopped that afternoon and began serving at a homeless shelter.
We began serving an evening meal, had been there a couple of weeks, when all of a sudden, a mass pandemonium breaks out in the dining hall as this large African American man with no shirt, no shoes, and some raggedy unzipped britches burst into the dining hall threatening to kill everyone in the room. He was screaming at the top of his lungs, "I'm gonna' kill whoever done it. I'm gonna' kill whoever stole my shoes!" He started just beating the tar out of everybody in reach, overturning tables. I was scared to death. There was blood and guts and flying and curse words. So I started taking a hiding place, I was so scared. After a few seconds, I could still hear what was going on, wondering what happened to my wife. I started looking up and I see her, she's all excited. She's saying, "That's him!' And I say, "That's who?" and she said, "That's the man I had the dream about it." "Which one?" "The one threatening to kill everybody." Then she looked down at me, and I was on my knees, not in prayer but in fear. She said, "I think I heard from God that you have to be his friend and find out if my dream is real." I said, "Debbie, I was not at that meeting you had with God. If I'm going to be friends with somebody who wants to kill everybody, I think I need to go talk to God myself." At her insistence, I began searching for this man on a daily basis. On that particular day, he was drug out by security guards, and we didn't see him again for a couple of weeks. I asked one of the homeless men standing beside me, and they said, "I don't even know his name. Most people call him 'Suicide,' because messing with him is just like committing suicide. The man is crazy, dangerous and you need to stay away from him." So I thought "Oh man, I'm glad I talked to you before I go chasing him around." It took me five months pursuing him several days a week until I finally got him in my car. That's where the story begins.
What a relevant subject for the world we are living in today to step outside your comfort zone and reach out. What kind of response have you gotten from people over the years and how it has changed their minds?
It was absolutely total transformation for me. Debbie's dream that this was a poor man who was wise and by his wisdom, and our city and our life would be changed. I can tell you it took me five months to get him in my car, but I began early on to see that this man was the wisest man I'd ever known. He was truly crazy, he was dangerous, he was uneducated, and he was illiterate. But he had wisdom beyond what anyone I had ever known. He saw things in a very, very pure way. He didn't watch TV, he didn't read and write. He lived alone. He didn't have friends. He didn't talk to anybody. The only person he really talked to was God, and so he was a good listener and he would listen to God. I think God obviously spoke to him. He didn't claim to ever the voice of God, but he heard from God through the spirit world. I was a very arrogant, self-centered art dealer that had cheated on my wife and she had forgiven me and for that forgiveness, she asked me never to do it again. It was Christ-like. She had thrown my sin as far as the east is from the west and never brought it up again. I promised that I would do anything she asked me the rest of our lives together. It was 10 years later she asked me to be friends with this dangerous homeless man. Our story is unlike almost any other story today. It's an inspiring true story that it really exposes how two strangers, an oppressed black man from Louisiana who had grown up on a plantation never having given the opportunity to go to school. He had been in prison, all these other things. It was about a wealthy white woman, a privileged, educated, beautiful, elegant woman and how the two of them navigated this explosive racial divide. The beautiful thing about this story is that it doesn't end in hate or violence. It ends in one of the most hopeful inspiring stories you'll ever see.
I think it's a perfectly timed story for America to see. Our story really illustrates beautifully, our film illustrates beautifully, that it's not the color of our skin that divides us. It's the condition of our hearts.
One of the things you read about in our book that as a young innocent teenage boy he was roped and dragged by the Ku Klux Klan behind a horse for helping a white woman change a flat tire on the plantation. They extracted a promise from him that he would never again speak to a white person. So he had kept that promise. He was 62 years old when my wife had the dream about him. Since he was 16, he had never spoken to a white woman.
And Denver has since passed away.
Yes, he passed five years ago. My wife passed 17 years ago and then after she died, he moved in with me and lived with me for more than 10 years until he passed.
Your wife's last words were to "take care of Denver?"
Her exact final words to me were, "Don't give up on Denver. God is going to bless your friendship in a way that you could never imagine." That was it.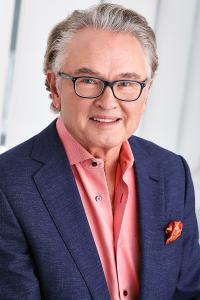 What an amazing woman.
She was a saint. Denver called her his "stubborn angel that could see with Superman's glasses" through all the confusion and anger of his life. She could see in his heart inside there and that there was a soul worth saving that God could use to change the way people look at the homeless across America.
At what point did you decide to put this book together?
It was Denver's idea to write the book. After my wife died, he and I were going back to my ranch together to build a proper cemetery, because my wife wanted to be buried on our family ranch in a place no one had ever been buried. So we dug a hole on top of the highest hill overlooking the river and we buried her in a pauper's box. She wanted to be buried like the people she served on the street, in a simple pine box. So we did that and we were on our way back there to build a proper rock wall around it. It had no protection.
Denver started laughing, and I said, "Denver, what's so funny?" Through the 19 months of my wife's cancer and death, nothing had caused me to laugh. "Mr. Ron, there ain't nobody ever gonna' believe our story. We got to write us a book!" I said, "Well, what's this 'we'? You don't read and you don't write." "You know what I mean. I know my part and I'm gonna' tell it to you and you write it down and you already know your part, so you write that down. When we get through, we'll put them together and we'll write our book." For the next three-and-a-half years, we sat the breakfast table and we wrote a book. We couldn't find a publisher. We couldn't find an editor. We couldn't find an agent. We got turned down more than the sheets in a five star hotel. We ended up self-publishing the book and then just gave them away to our friends to raise a little money to build a dream of hers. She had a literal dream about a new homeless mission to be built in Fort Worth unless any mission in America. It would be beautiful like a hotel. The homeless clients would be wearing new clothes and eating fresh food off new furniture. We wanted to raise the money to build that mission. That was the purpose of writing the book. Seventeen years and $34 million later, the finest homeless mission is near downtown Forth Worth.
We've heard rumblings about a movie for years. The rights were optioned several years ago, right?
In February 2007, I signed my first option on the book with a producer named Mark Layman, who had a great successful movie about a homeless guy called The Pursuit of Happyness. I was going to be his next film and we spent two years together, we got a screenplay, we attached Samuel L. Jackson to the film. We had a man funding it from Dallas. Things were looking good but we never could get a studio to pick it up. Then Gil Netter, the producer who made The Blind Side, won an Academy Award for The Life of Pi, just made The Shack. He optioned our film and took it to a studio and we spent more than two years there trying to get a film made. The problem is that studio hired a screenwriter that, even though he spent a week with me, Denver and our family and we took him on a tour of where everything happened, he chose to take 100% of the faith-based element out of it and took it off some place that had no relationship to our story whatsoever. So I got in a lawsuit with them and said, "Hey, you can make this movie, but I just cannot let you call it Same Kind of Different As Me because it has no relationship with our story."
After months and a lot of legal turmoil and money, they released from it and gave me the rights back to be able to tell the story I wanted to tell. After those two failed attempts, I decided that I would write the screenplay myself and then try to make an independent film to tell the truth the way it happened. I wrote the screenplay and spent maybe 8-9 months writing it and began trying to put that together. I had Christian people that came to me and then tried to take over the project and take it in a direction I wanted instead a direction I wanted to. I had to fight that battle. So then I started all over again. But I was determined that the screenplay I had written was telling the story the way I wanted it to be told. I fought for that and began raising the money with unencumbered by partners who had their own ideas. I put it together, raised $15 million and then we were shooting six months after the last negative partners. I'd raised the money as an independent film, then a producer from Paramount, Mary Parent who now heads Legendary Pictures, she read the screenplay and called us and said she'd like to be a part of it and bring on Paramount as a producing partner and investor in the film. I met with them and we attached ourselves and they became partners with me. They invested in that company to be a partner and a producing partner. Then after we finished the film, they hired Pure Flix as the distributor of it.
If somebody were to tell your story and they turned you into somebody you couldn't recognize or your wife or children, no matter what they paid you or promised you, as a man of integrity, you can't be bought and told lies about you. I did everything I could. It took me to the verge of financial disaster, really.
We purposely made our movie not as a 'Christian film." Our story is so broad that it will inspire millions that never set foot in a church or a Christian church or don't even consider themselves religious people. It will inspire them and show them what an awesome God we serve and how God works in our lives and the people who are the most unlikely people.
What did you think of the casting? Some real Academy Award winning talent in this movie.
I'm very, very proud of them, very happy with their performances. I did have a hand in casting them but I'll have to say our lead producer Mary Parent was the one who actually brought them on. We didn't have a budget for the talent we were able to get, but she called upon people to do us favors. We had an Academy Award-winning cinematographer and an Academy Award-winning sound man, people we could have never afforded on the budget that we had, but the story resonated with them. It's a story that they believed was worth telling and would ultimately be a story of hope for our entire nation. Djimon, who played Denver, he showed up on set two weeks ahead of time. He wanted to spend time with me to walk the streets like Denver and I used to walk. He wanted to get in that mindset, what it was like to be a poor southern black on the streets of the city and walking it with a white friend. We would walk the streets, we'd sit on the curbs and talk to other homeless people and get his mind set in that. As far as Greg Kinnear, he would ask me, 'Okay, how do I be Ron Hall?" We would talk and I would try to coach him. Basically, these guys were so good, I didn't want them to be me, I just wanted them to do their best. Reneé would ask me the same questions. "How would Debbie play this today?" I would tell her what I thought Debbie would say or do and sometimes we would improvise and go off the script. She was lovely. She fell in love with Debbie and her part. Jon Voight, he never met my father, never knew my father, but I spent one evening with him describing my father and he looked so much like my father and acted just like my father that I couldn't believe it. In the film itself, you see there is a redemptive end with my father, which actually went on to be much greater than that. My father was an old racist and he and Denver became good friends. My father accepted Christ as His savior just a few weeks before he passed at the age of 91.
So many that hear this story think that it was me, a rich white guy, that saved a poor African American but that is so far from the truth. Denver, even though he moved into a million dollar home and had all the comforts of life after my wife died, he stayed fundamentally true to himself. He is not the one who changed. Denver is the one who changed me, a very arrogant, self-centered art dealer who became an advocate for the homeless.
For more information about the bookSame Kind of Different As Me, click here.