During a press junket for his Nov. 22 film, Roman J. Israel, Esq., Academy Award-winning actor Denzel Washington boldly shared his Christian faith to a roundtable of faith-based media, including Reel Faith's DeWayne Hamby. The actor, joined by writer-director Dan Gilroy, also a believer, discussed lessons from the life of the fictional title character. Washington also shared some life-changing words his mother spoke to him in recent years: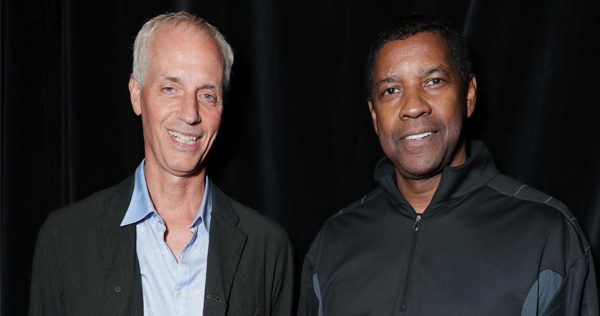 "It was prophesied that I would travel the world and preach to millions, it was prophesied when I was 20," he said. "I thought it was through my work and it has been. My mother said to me when I was 59, she said, 'Denzel, you do a lot of good. You have to do good the right way and you know what I'm talking about.' I don't drink anymore. I don't do any of those things. I'm all about it the message to the degree that I know and I'm I unashamed and unafraid to share it. So you have to be unashamed and unafraid to share it in the way that your millennial generation knows how."
Washington called Gilroy his "prayer partner" through the film and mentioned that the director would send a "Word of the Day" Scripture to the cast and crew every morning, a habit that's being repeated on the set of Washington's new film, the sequel to The Equalizer.
Targeting the concept of 'information overload' specifically, the actor mentioned how the Spirit is constantly warring against the ideas and principalities of the world.
"It is so difficult to believe that Jesus died for our sins, because the mind never shuts off, especially in this world where you're given so much information," he said. "What did he say on the boat? 'Go to bed.' Then it said, 'But the wind began to…' We know, but we forget, moment by moment."
The two-time Oscar winner also spoke about conversations he had with his father on "The End Times" and how the generations today have a part to play in God's program.
"There's a reason, you may not like what's going on but the boss has a reason," he said.
More information about Roman J. Israel, Esq., including conversations with Gilroy and co-star Carmen Ejogo, will be available on this column in the coming days.
For the full audio interview, listen to the podcast below: