Roadside Attractions and LD Entertainment have released the trailer for the upcoming film Forever My Girl, a country music-themed romantic comedy releasing January 19. Written and directed by Bethany Ashton Wolf based upon the novel by Heidi McLaughlin, the film stars Alex Roe, Jessica Rothe, Abby Ryder Fortson, Travis Tritt, Judith Hoag and John Benjamin Hickey. The film was produced by Mickey Liddell, Pete Shilaimon and Jennifer Monroe. Executive producers are Alison Semenza King, Nicole Stojkovich and Zach Tann.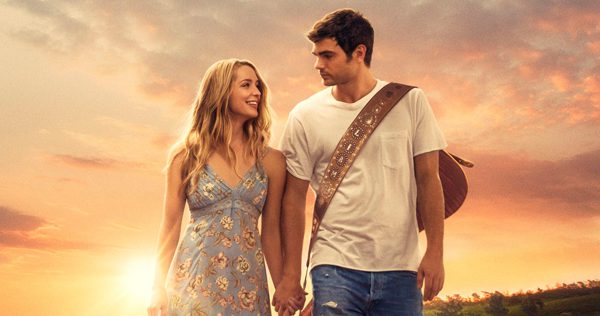 The official synopsis Forever My Girl says:
Alex Roe and Jessica Rothe star in Forever My Girl, releasing Jan. 21 from Roadside Attractions/LD Entertainment. Image courtesy of Roadside Attractions.

Forever My Girl tells the story of music super-star Liam Page (Alex Roe) who left his bride, Josie (Jessica Rothe), at the altar choosing fame and fortune instead. However, Liam never got over Josie, his one true love, nor did he ever forget his Southern roots in the small community where he was born and raised. When he unexpectedly returns to his hometown for the funeral of his high school best friend, Liam is suddenly faced with the consequences of all that he left behind.
 The film's soundtrack will feature country artists Josh Turner, Travis Tritt, Lauren Alaina, and more.